Featured Project – Crystal Ridge
Pool Patio Design – Outdoor Fireplace – Deck Design – Driveway Pavers
Working with the natural beauty of this property, our team was able to completely transform the entire front yard and backyard of this home.
Composite Deck Installation
While the majority of the hardscape is laid with natural stone, including the pool patio design, outdoor fireplace, and landscape walkways, the deck design creates a complementary contrast with a Trex Transcend composite deck installation finished in spiced rum.
Mirroring the look and feel of natural wood, this deck design flows nicely with the natural ambiance of the landscaping and surrounding areas, all while upholding a luxurious and tranquil aesthetic. This composite deck installation acts as a perfect transition from outdoor to indoor living areas.
Is your deck providing you with the luxury outdoor living experience you desire?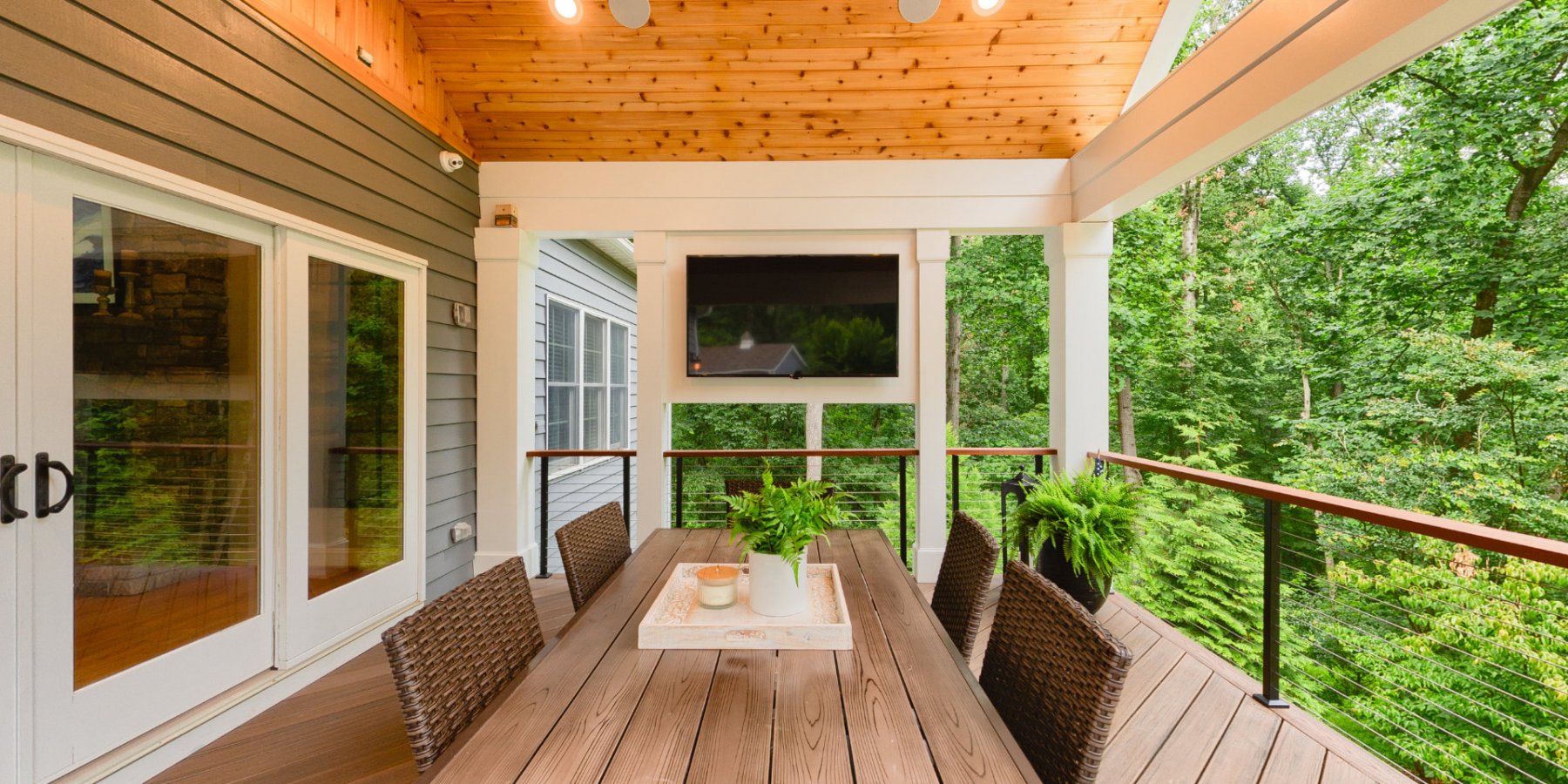 Outdoor Fireplace Installation
The multiple entertainment spaces of this project are a large part of what makes this property so enticing.
The main outdoor fireplace shines as one of the most functional and attractive features of the Crystal Ridge project.
With a blue stone capping, the natural stone veneer matches the surrounding retaining walls and flows nicely with the stone landscape walkways that connect each element of this impressive landscape. The outdoor fireplace is surrounded by the beauty of the surrounding landscape and offers a great space for relaxation or entertaining guests.
Love it? Want it? Need it for yourself?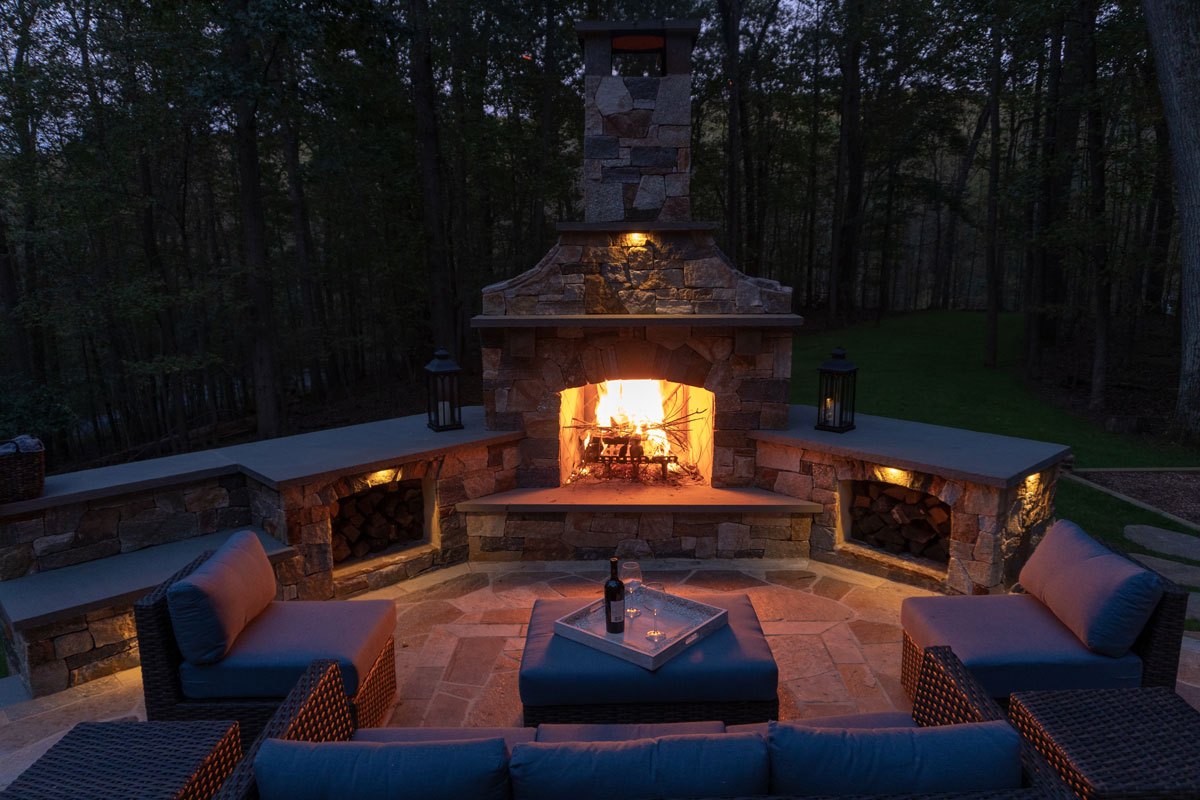 Pool Patio Design
A pool patio design can make or break an outdoor landscape. In this case, the pool patio design contributes to the overall appeal of this stunning project.
Protected by Alumi-Guard fencing, the pool and surrounding patio is equipped with submersible bar stools, a tanning ledge, natural stone diving rock, and synthetic turf designed to keep the pool clean and free of grass clippings. The natural stone veneer retaining walls feature stunning thermal cut bluestone for a functional and attractive separation to the upper level of the property.
Let's transform your outdoor living space!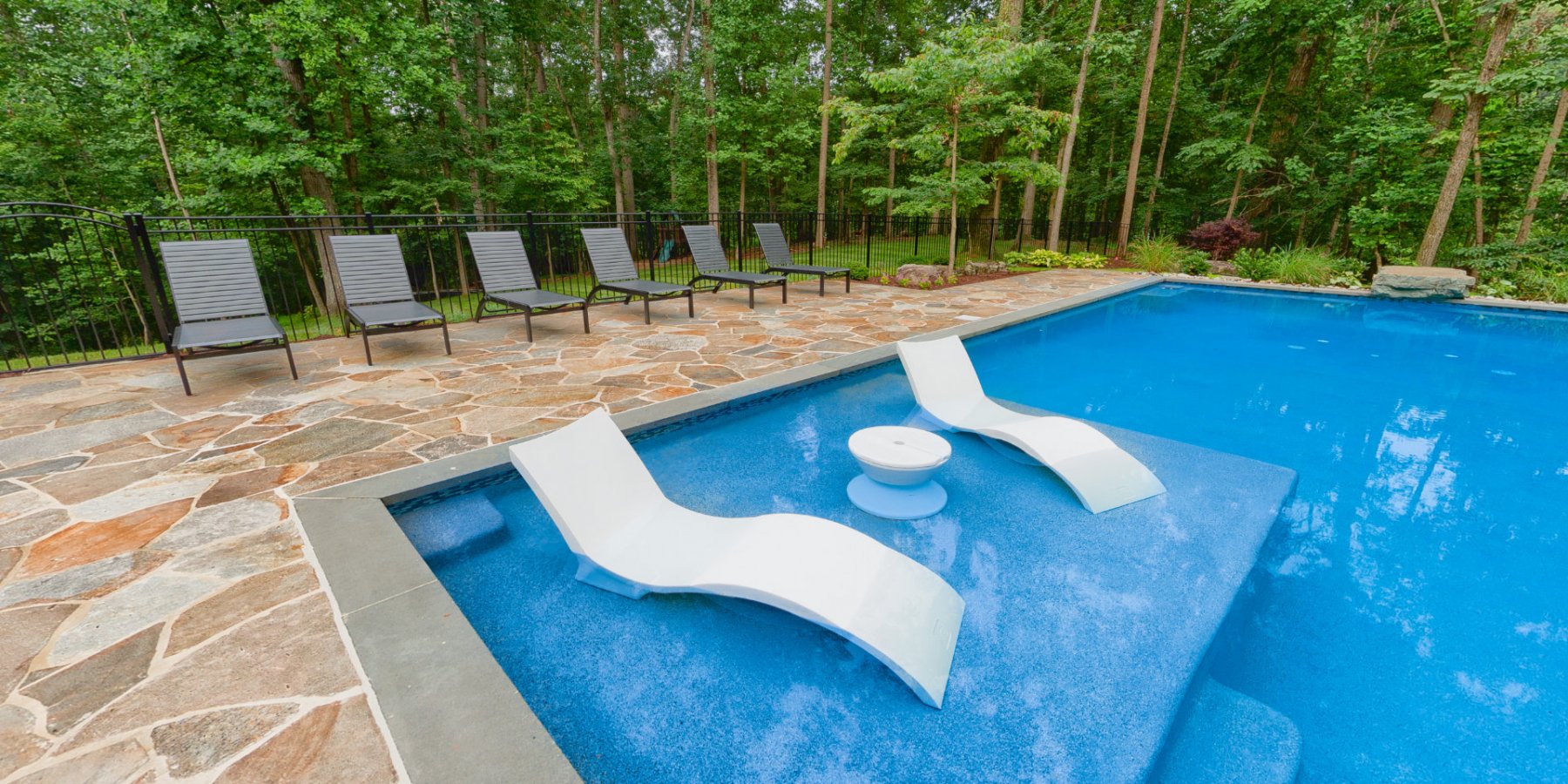 Crystal Ridge Project Gallery
Hardscaping and Landscape Design in Clarksville, Glenelg, Glenwood, West Friendship, Howard County, and Surrounding Areas
At Absolute Landscape & Turf Services, we strive to assist homeowners by crafting beautiful and practical living areas. We handle every aspect of your outdoor renovation project. Our team will listen to your ideas and work with your budget to create the kind of landscape you always dreamed of. If you are considering upgrading or enhancing your landscaping in Howard County, MD, or the surrounding areas, speak with our team today.
Have a landscaping issue you just can't solve?
We're Here For You
Contact the experts at Absolute Landscape and Turf today!
410-489-0655