Fire Pits and Fireplaces Servicing West Friendship, Glenwood, Dayton, Ellicott City, Glenelg, Clarksville, Sykesville, MD, and the Surrounding Areas
A fire pit or fireplace is an exciting addition to your outdoor living area. Providing a deeper level of design by introducing the element of fire to your landscape, a fire pit can be a focal point or an enhancement to your overall landscape design from Absolute Landscape and Turf Services.
While many of the aspects of our design services showcase your yard, very few are as dynamic and interactive as a fire pit. Absolute specializes in custom-built fire pits and fireplaces to enhance your back yard as well as expand your overall living space. Outdoor fire pits and fireplaces can be inviting spaces to gather around with friends and family to enjoy the outdoors.
Our experts can design and build a fire pit or place using a wide range of material options to enhance the overall aesthetics of your property. Your fire pit can be as simple as a moveable unit or fully customized to match your exact design and area. From custom stacked stone to manufactured systems, we have an option for you to choose from. Extend the seasons and your days with the many options in custom fire pits and fireplaces.
Custom Fire Pits
Our landscape designers will make sure your fire pit integrates beautifully with your overall design and we always look to you as part of our collaboration process. Fire pits can be as simple or elaborate as you desire. Also, fire pits can be put in a multitude of different areas. While most fire pits are on the patio living space by the house, other landscape designs have called for a plan with fire pits and seating areas in a quiet spot away from the house. Whichever design you prefer, your fire pit will be one of the most envied parts of your landscape design.
Design styles include:

modern
sleek
square
round
rustic
pavers
slate
polished granite
glass, metal, or wood features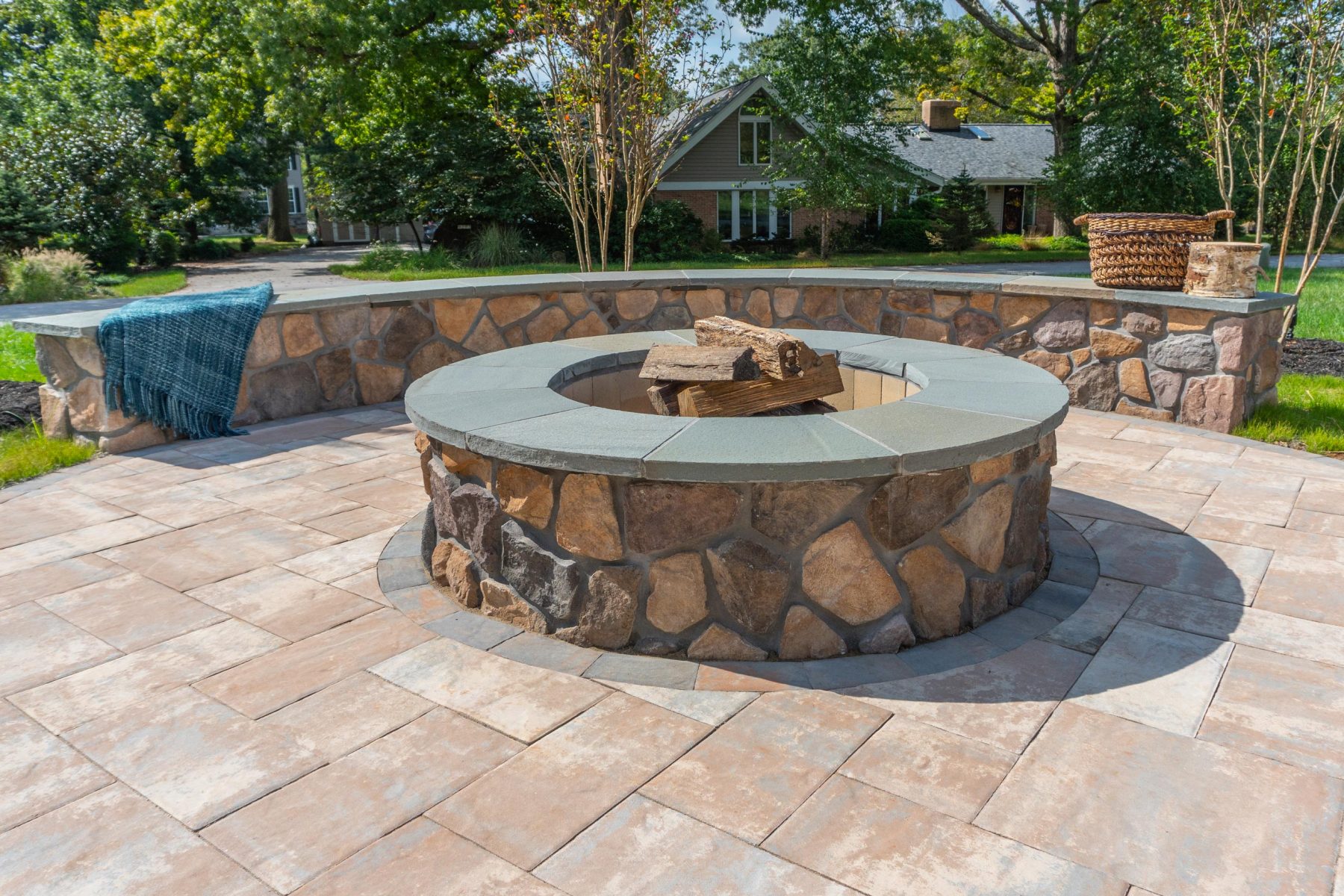 Custom Fireplaces
Fireplaces will seal your space as an 'outdoor room'. The heavy nature of an outdoor fireplace anchors your room as being a design feature on its own. Absolute's experienced team is ready to explore your vision to bring your dream fireplace to reality. Talk to our designers about some of the options you might be interested in such as mantels, corner designs, wood storage, decorative features, and more.
The design and masonry involved with building should only be done by a landscape design expert. Absolute holds many certifications for installations such as being certified by the Interlocking Concrete Paving Institute (ICPI) and the National Concrete Masonry Association (NCMA).
Feel free to view some of the fire pits and fireplaces we've built in the past and contact us to get started today.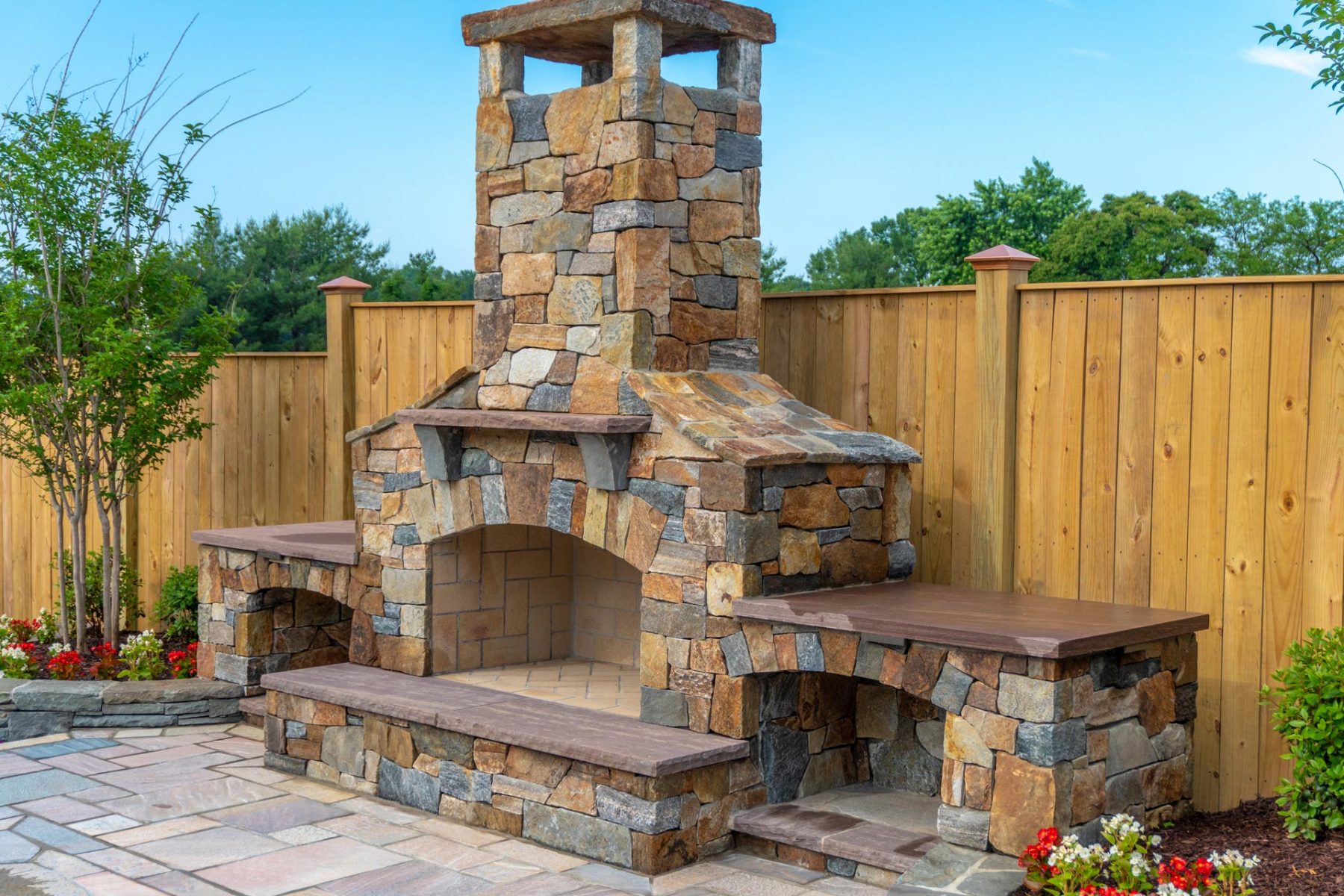 Fire Pits and Fireplaces Gallery
Have a landscaping issue you just can't solve?
We're Here For You
Contact the experts at Absolute Landscape and Turf today!
410-489-0655