Outdoor Patio Design and Outdoor Patio Installation in West Friendship, Maryland
Creating the perfect outdoor patio design is not something you should do on your own. Leave it to the skilled outdoor patio design and installation professionals at Absolute Landscape & Turf Services, Inc. We have almost two decades of experience designing and installing outdoor patio plans in West Friendship, Maryland. Whether you have a large outdoor patio design plan in mind or a small space you'd like to convert into a cozy outdoor living space, our design consultants will work to bring your vision to life.
Working with the right local landscaping company with the right experience, tools, and talent means you'll get the right outdoor patio for you. Every home and homeowner is unique. Design and install an outdoor patio space that meets your wants and needs!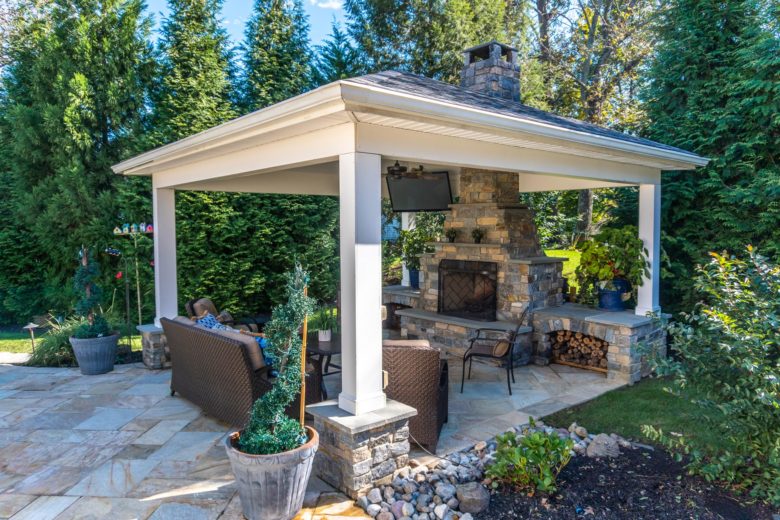 Outdoor Patio Installation Services in West Friendship
Communication is key in every outdoor patio installation. Keeping you informed every step of the process, is our goal. We are available to answer all your questions and all calls are returned within 24 hours. When final plans are approved, our outdoor patio installation begins with the ordering of materials. We only work with the highest quality materials that will withstand the elements throughout the year. Our team is certified from the Interlocking Concrete Paving Institute and the National Concrete Masonry Association. Each outdoor patio installation is handled by our trained professionals to ensure your absolute satisfaction.
Outdoor Patio Design in West Friendship, MD
Our outdoor patio designers will work with you to make your vision a reality. With just a few questions asked, our consultants will understand the scope of the project and plan accordingly. What size furniture will you want? Large and bulky or sleek and slim? Do you want a fire pit or fireplace? What about a built-in barbeque or total outdoor kitchen? Will there be a garden surrounding the outdoor patio? Do you prefer natural stone, brick, or paver hardscaping? Do you want a pergola or roof over the patio? These answers will sculpt your West Friendship outdoor patio design and create the space of your dreams. For more information on outdoor patio design and outdoor patio installation in West Friendship, Maryland, call us without delay at 410-489-0655.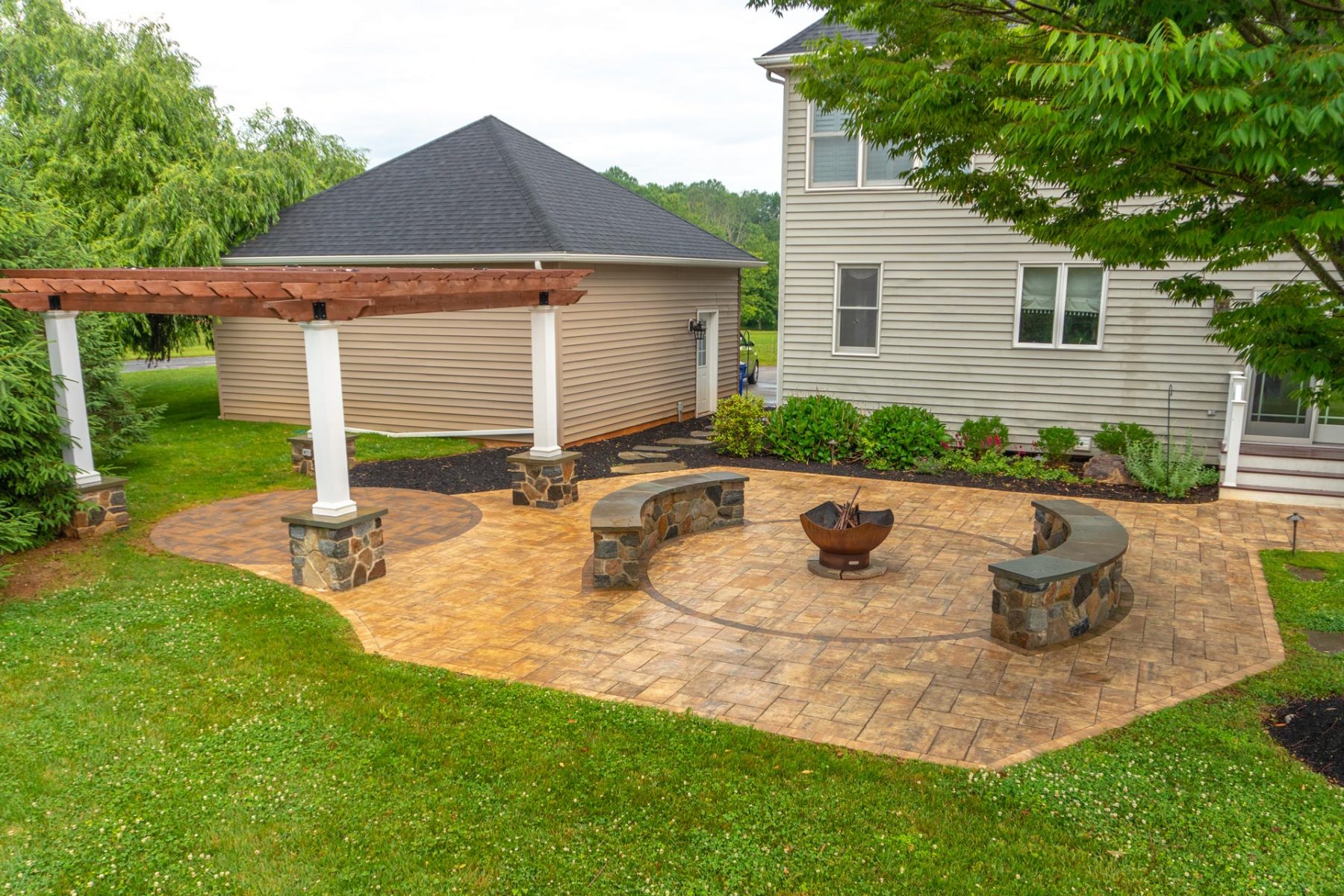 When visiting West Friendship, Maryland, a must-see location is The Living Farm Heritage Museum. It's host to 6 miles of hiking and nature trails, horseback riding, educational nature walks and biking. Head back in time and take a blacksmith class to learn how the young American town was shaped, by creating tools, horseshoes and railroad spikes. If you're a history buff, take a tour of the museum and visit the one-room schoolhouse, small church, sawmill, and barns.
Have a landscaping issue you just can't solve?
We're Here For You
Contact the experts at Absolute Landscape and Turf today!
410-489-0655