Landscape Maintenance in Sykesville, MD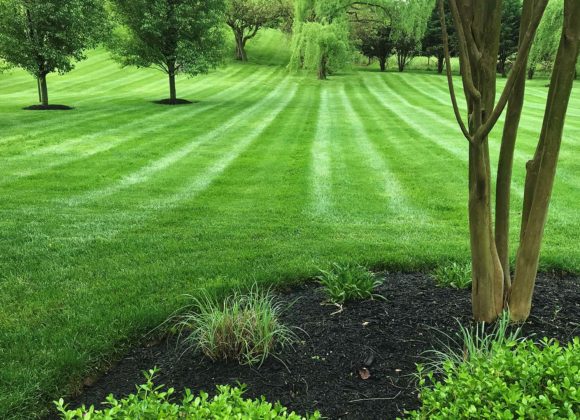 When it comes to your private property you want the aesthetic to look as pleasing and inviting as possible. Your Landscaping, whether residential or commercial, sends a message to passersby. But what message are you sending? If you're looking for a more inviting and aesthetically pleasing exterior, then you should start with landscape maintenance.
Absolute Landscape & Turf Inc. we offer a wide range of landscape maintenance services to residents and business owners in Sykesville, MD. With over 20 years of experience serving our community, it's our goal to leave you with thoughtful, sustainable, and attractive landscape solutions.
Landscape Maintenance Services
Landscape maintenance is a vague term given to a number of different services that aim to improve the aesthetics of your property. With a wide range of definitions, you may not know exactly what landscape maintenance entails. From pruning to tree removal, cultivation, and more, landscape maintenance encompasses all of these services.
At Absolute Landscape & Turf Inc. we provide a selection of professional landscape maintenance services to businesses and residents in Sykesville, MD, and the surrounding areas. Through the careful and comprehensive assessment of your landscaping needs, our professionals help you develop a landscaping maintenance plan that fits your property's unique requirements. Working with your budget, we offer a broad range of landscape maintenance services that include but are not limited to:
Mowing Service Programs
Pruning/Shrub Maintenance
Mulching and Edging Services
Complete Tree/Shrub and Turf Programs
Aeration and Overseeding
Seasonal Flower Rotations
Turf Renovation
Leaf Removal
Commercial and Residential Landscape Maintenance in Sykesville
Just west of Baltimore, Sykesville, MD is a small town just under 5,000 people. Although small in size, Sykesville is full of residents that will greet you with open arms and hearts. From walking down the charming streets downtown to enjoying the outdoors on the banks of Patapsco River, Sykesville is a vibrant community that has activities for the entire family.
For commercial businesses and residents in Sykesville looking to hire a professional for landscape maintenance, look no further van Absolute Landscape & Turf Inc. Through a comprehensive assessment of your specific needs, our professionals offer complete landscape maintenance solutions that fit your budget and your needs. From complete landscape restoration to small maintenance projects, we offer landscape maintenance solutions to improve the aesthetic of your property. It's our honor to serve the community of Sykesville and the surrounding areas with efficient and professional services that leave you in awe and make your neighbors jealous.
Have a landscaping issue you just can't solve?
We're Here For You
Contact the experts at Absolute Landscape and Turf today!
410-489-0655