Landscape Design and Installation in Howard County, MD
Are you unhappy with your landscaping? Do you want to add an attractive new addition to your backyard? Are you looking to enhance the value of your home, but don't know where to start? If you answered yes to any of the previous questions, then we can help!
At Absolute Landscape & Turf Services, we work with you and your budget to craft custom landscape designs that improve the ambiance of your home. By getting to know you and your preferences, we help you craft beautiful landscapes that are tailored to your wants and needs, all within your budget. You don't have to relocate to get the home of your dreams! Let us help you take your landscaping to the next level today! Give us a call to get started.
Landscape Installation in Howard County
We provide Howard County homeowners with custom landscape designs that fit their wants, needs, and budget. With a team of skilled designers and landscapers on the job, we ensure that your customized landscape installation is achieved efficiently with little to no interruption to your home and/or routine.
At Absolute Landscape & Turf Services, we have over 20 years of experience helping homeowners like you create attractive outdoor spaces. From your front yard to your back, we optimize your landscape with landscape designs that your neighbors will envy. Our custom landscape design options include, but are not limited to:
Outdoor Lighting
Pool Deck Designs
Hardscapes
Outdoor Kitchens
Fire Pits
Walkways
Water Features
Pavilions, and more!
Landscape Design in Howard County, Maryland
At Absolute Landscape & Turf Services, we help homeowners in Howard County and the surrounding areas enhance their homes with customized landscape designs. Handling all aspects from design to landscape installation, we make the process hassle-free, so you can surround your home with natural beauty without worrying about all the work. With a team of experienced technicians on your side, we ensure that landscape installation is achieved with the highest standard of professionalism and care. With Absolute Landscape & Turf Services, the home of your dreams is just within reach! Contact us today to chat with our team about your custom landscape design!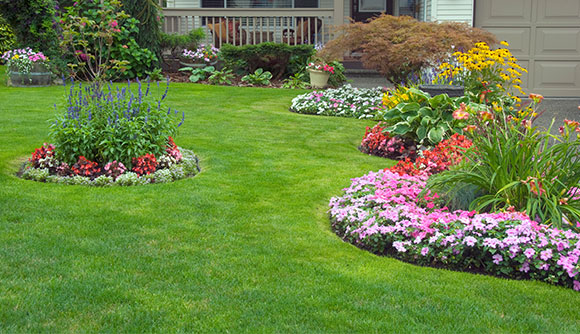 Recognized as an ideal location for families and professionals, Howard County, MD has everything you could want. In addition to its scenic surroundings, Howard County has plenty of modern conveniences that make residents feel at home. With coffee shops, restaurants, shopping areas, and highly rated public schools, Howard County has proven to be a great location to call home.
Have a landscaping issue you just can't solve?
We're Here For You
Contact the experts at Absolute Landscape and Turf today!
410-489-0655