Custom Pool Design In Howard County, Dayton, Ellicott City, Clarksville, Sykesville, Westminster, MD, and the Surrounding Areas
Let your imagination swim free!
When you are looking to add a swimming pool to your property in Howard County, Dayton, Ellicott City, Clarksville, Sykesville, Westminster, and the surrounding areas, the last thing you want to deal with is multiple entities in order to get your project done.
Absolute Landscape & Turf Services is your full-service, single-point-of-contact custom pool builder. Your swimming pool construction project will run smoothly because you won't have to coordinate with several organizations dealing with different aspects of the custom pool design.
View our most recently completed custom pool project: Featured Project Broadleaf
Contact our team today to learn how we will make your custom pool unique based on your property and desires.
Need help planning your custom pool?
OUR MASTER POOL BUILDERS ARE READY TO ASSIST YOU
Outdoor Living, Done Right
Since 2001, Absolute Landscape & Turf Services, Inc. has been committed to providing outstanding service and delivering satisfaction. Read a few of our real Google reviews below, or view all of our client testimonials.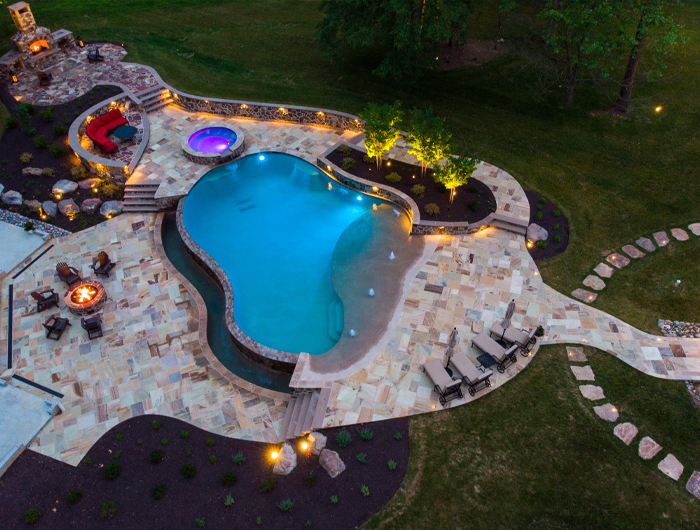 Swimming Pool Construction for Custom Pools
Every add-on and feature you could dream of to make your pool experience perfect, summer after summer
When it comes to swimming pool construction, we don't do cookie-cutter designs. The topography of your property will play into your custom pool design. We will use the natural hills and valleys to provide features such as tanning ledges or diving boulders. Even the shape of the swimming pool that you end up with can be customized with a specific shape or contoured to take advantage of your property's natural landscape.
Our team will work with you from the initial design meeting all the way through the swimming pool construction and landscaping elements. This includes a complete pool surround, patio extension, the inclusion of firepits or other gathering elements, and making it all a cohesive plan that matches your existing buildings and landscaping.
Memberships & Certifications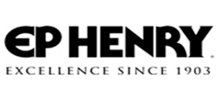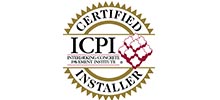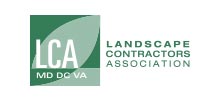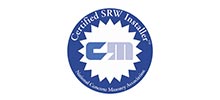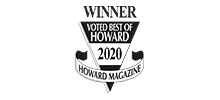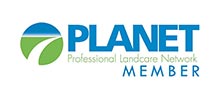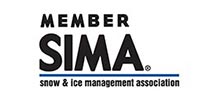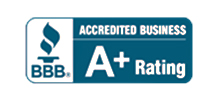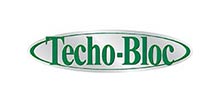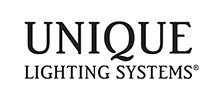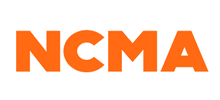 Custom Pool Builder
As your custom pool builder, we will work to make the entire space into an outdoor living paradise. Enjoying your pool is just one part of the full experience. Other enhancements to your custom pool can include an outdoor kitchen, pavilions for relaxing, an outdoor fireplace or fire pit, retaining walls with custom seating, and so much more. Even the plants and landscaping are chosen specifically as part of the whole master plan for the custom poolscape.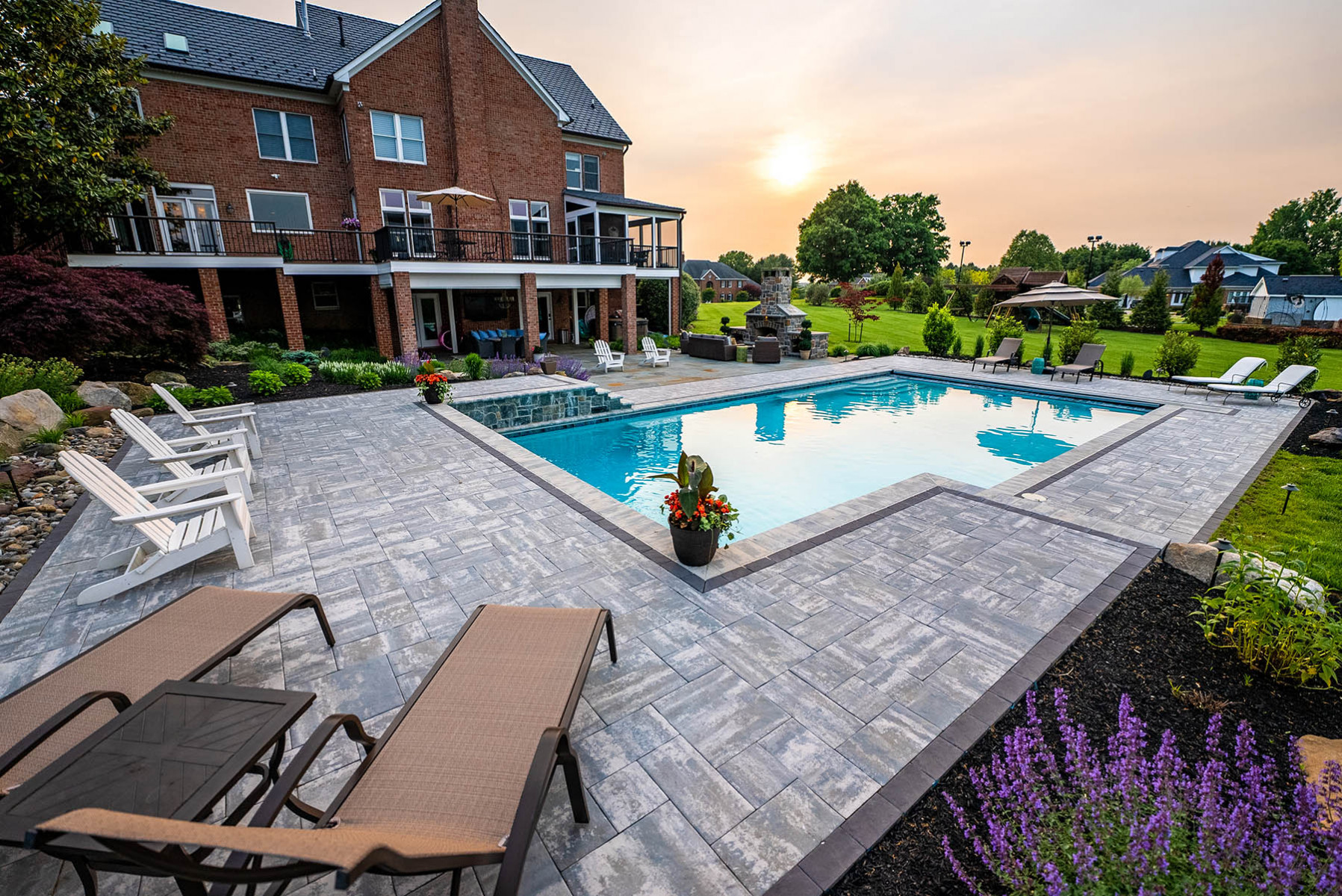 Designs for Challenging Properties
Does your property feature varying elevations or sloped terrain? Fear not! Our expertise lies in transforming multi-level properties into stunning outdoor masterpieces. We embrace the unique challenges of sloped landscapes and design custom poolscapes that make the most of the natural topography. With cascading waterfalls, terraced pool decks, and strategically placed landscaping, we create a harmonious space where your pool seamlessly blends with the surrounding terrain.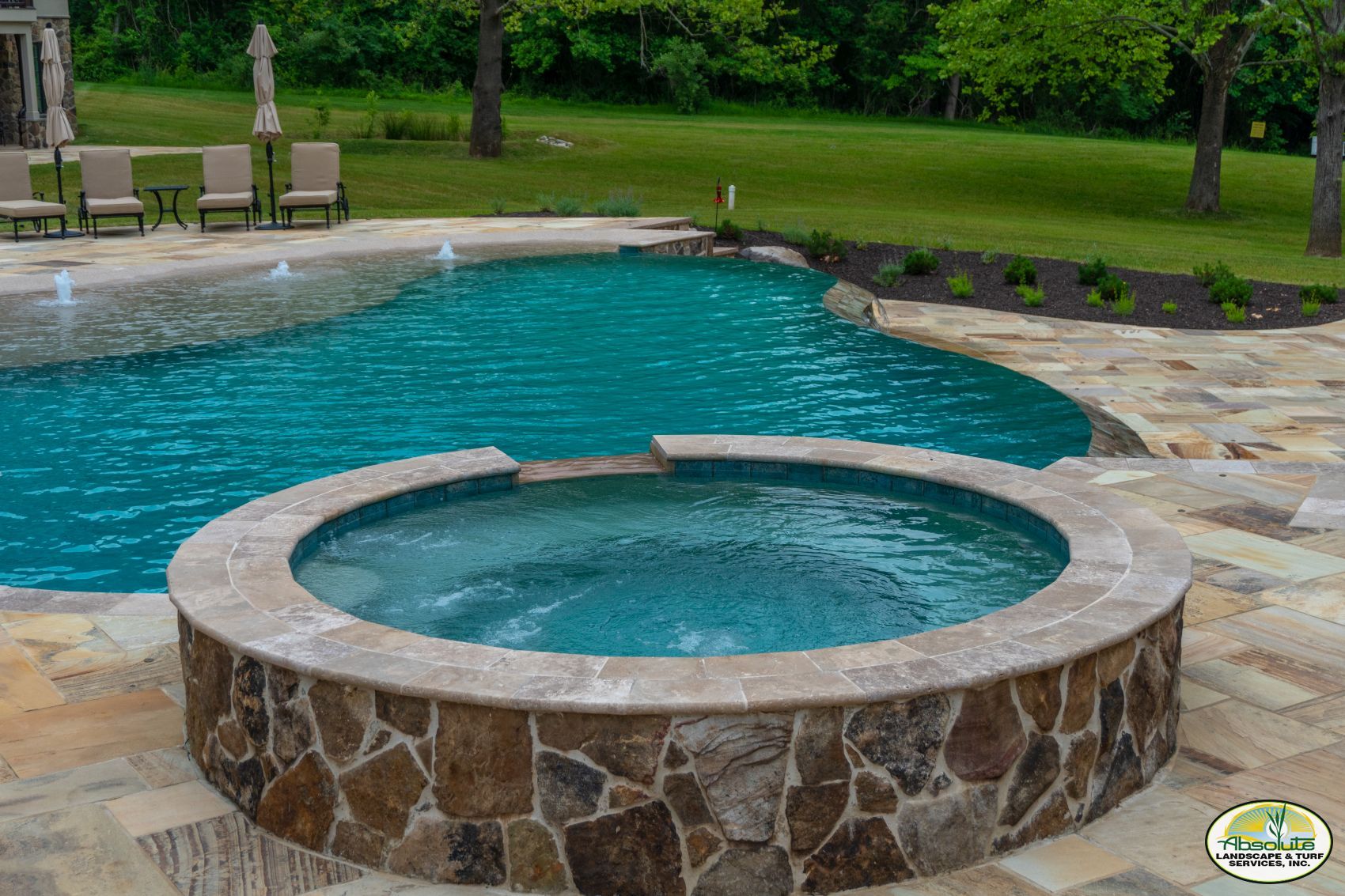 Built-in hot tubs
Add a touch of opulence to your pool area with a built-in hot tub that exudes relaxation and rejuvenation. Our custom-built hot tubs are thoughtfully integrated into your pool design, creating a seamless transition from warm waters to cool. Imagine sinking into the soothing, bubbling waters of your hot tub, surrounded by the stunning backdrop of your pool and landscape. With our built-in hot tubs, you can extend the joy of your pool area throughout the year.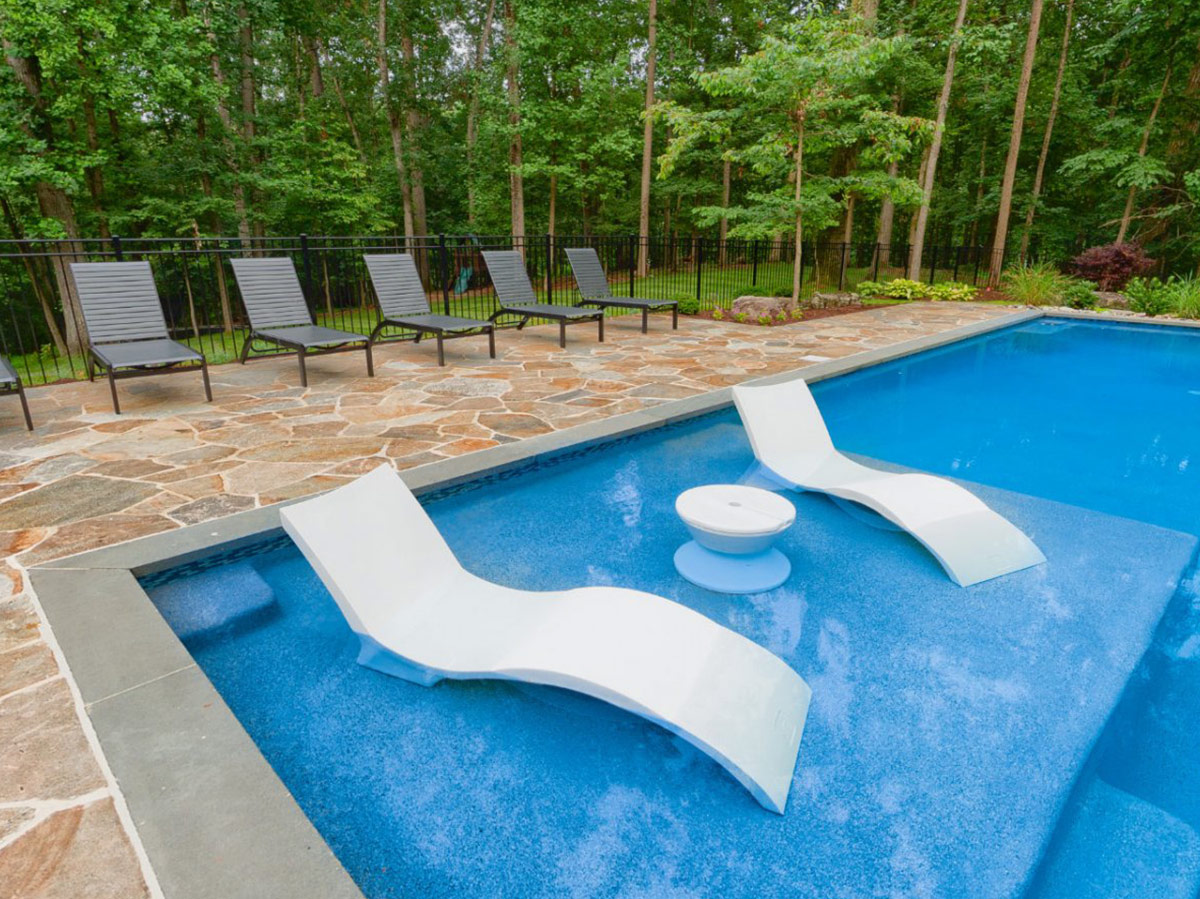 Tanning ledges
Indulge in the lap of luxury with a stunning tanning ledge incorporated into your pool design. A tanning ledge is like a shallow sunbathing oasis, partially submerged in the water, providing the perfect spot to unwind and soak up the sun's rays. Our tanning ledges are artfully designed to blend seamlessly with the rest of your pool, offering a chic and comfortable lounging area for you to relax and enjoy the poolside breeze.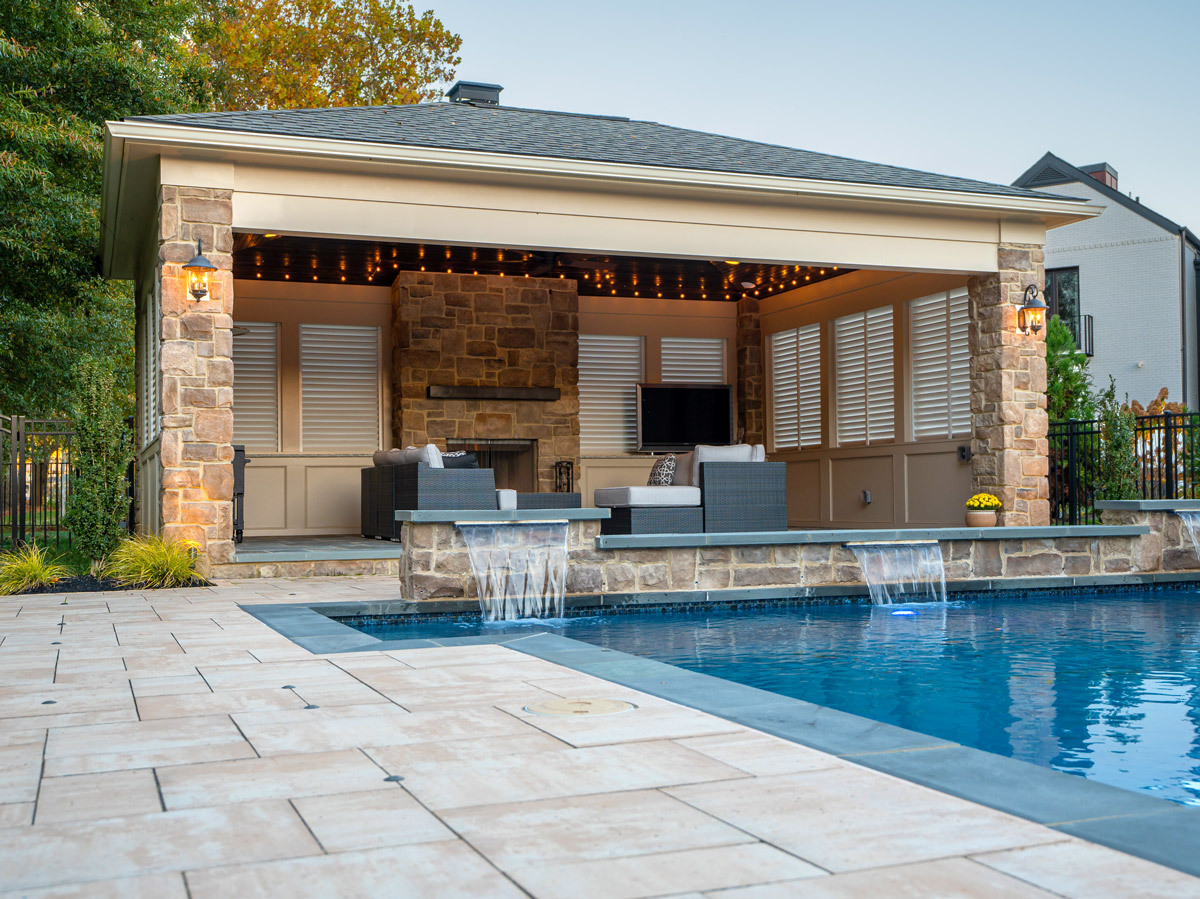 Pavilions and pools with water & fire features
Elevate the charm of your custom pool patio with captivating water features and cozy outdoor fireplaces and fire pits. The gentle sound of cascading water adds a soothing touch, while the dancing flames of a fire create an enchanting ambiance that makes your patio a magical space after dark. Imagine having a private sanctuary right beside your pool, where you can escape the sun's rays, relax in comfort, and enjoy the company of friends and family. With our exquisite poolside pavilions, you can turn this dream into reality.
The Journey to Your Dream Pool Starts Here
Plan Your Custom Swimming Pool Today
When you work with Absolute Landscape & Turf Services, you have a dedicated team of professionals who are devoted to providing you with the custom pool of your dreams. Our goal is to provide you with a whole pool experience that goes beyond the standard rectangular pool.
From hardscaping elements to landscaping to a custom-designed pool, we will make the process easy from start to finish. Reach out to our team and start planning your new custom swimming pool today.