About Absolute Landscape & Turf Services, Inc: Landscaper, Commercial Landscaping, Landscape Design, and Hardscaping Servicing Glenwood, Sykesville, West Friendship, Dayton, Ellicott City, Glenelg, Clarksville, MD, and the Surrounding Areas
Absolute Landscape & Turf Services, Inc. is a full-service design, installation, snow and ice services management, and grounds maintenance company committed to providing excellence to both commercial and residential clients. Our team of landscape experts are dedicated to developing and managing all of your landscape projects so that they will add beauty and functionality to any outdoor space. Our quality workmanship is sure to exceed your expectations!
We take great pride in our uniqueness and creativity as we focus on quality workmanship and offer personal attention to all of our clients. We are dedicated to building everlasting relationships in order to expand our family-owned business along with delivering top quality service our clients deserve.
Absolute Landscape & Turf Services, Inc. is committed to providing a higher level of landscape excellence with the ultimate goal being "absolute" client satisfaction.
HISTORY
Established in 2001, by Matthew Sabine, Absolute Landscape & Turf Service Inc. proudly serves Baltimore, Howard, Carroll, Anne Arundel, and Frederick County. We specialize in commercial, residential and homeowners association. Absolute Landscape & Turf Service Inc. is located in Howard County, MD where we house most hardscape materials and supplies as well as provide proper maintenance to our plant material in our on-site holding yard.
WHAT WE DO
We deploy multiple fully-functioning Maintenance Crews, Installation Crews, a Home Improvement Crew, and a Turf Care Crew. We have on staff multiple dedicated Landscape Designers/Consultants to meet your landscaping needs and exceed your expectations.
Our project managers and certified professional staff members are always available to address your needs. Absolute Landscape & Turf Services, Inc. is committed to providing exceptional workmanship through the use of new and fully maintained machinery and equipment operated by our trained professionals.
Memberships & Certifications
We are a member of PLANET (The Professional Landcare Network), SIMA (Snow and Ice Management Association), and LCA (Landscape Contractors Association). Staff members are certified by Techo Block, ICPI (Interlocking Concrete Paving Institute), and NCMA (National Concrete Masonry Association) in segmental retaining wall installation.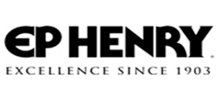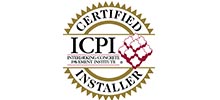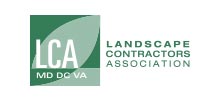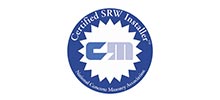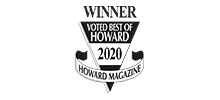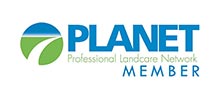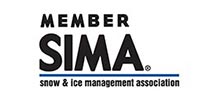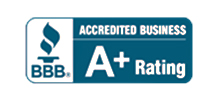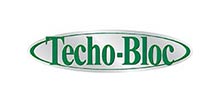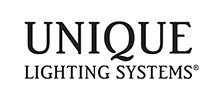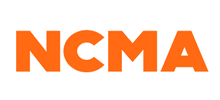 Have a landscaping issue you just can't solve?
We're Here For You
Contact the experts at Absolute Landscape and Turf today!
410-489-0655