Landscaping Services In Dayton, Ellicott City, Glenelg, Clarksville, Glenwood, Sykesville, West Friendship, MD, and Surrounding Areas
Our Landscaping Services
Absolute Landscape & Turf Services prides ourselves in our unique creations in order to establish a peaceful and harmonious natural living space for each of our clients. Each collection of plants, shrubs, and trees are carefully installed to please the eye, emphasize a home's beauty, and enhance the overall appearance of the property.
Landscaping involves many factors and encompasses many different services. At Absolute Landscape & Turf Services, we strive to improve the aesthetics of your residential or commercial property by adding the features that will complement and enhance your property. Since we do more than just landscaping – hardscaping, patio design, water features, decks and more – we are also considered a specialty landscaping services company.
Here are some of the Most Popular Landscape Services we offer:
Landscape Design
Landscape Renovations
Tree and Shrub Planting
Annual and Seasonal Flower Rotations
Property Enhancements
Drainage Solutions
Lawn Maintenance
Sod and Hydroseeding
Landscape Pest Control
Fertilization
Trimming
Seasonal Preparation
Mulching and Edging Services
Aeration and Overseeding
Leaf Removal
Shrub Maintenance
Landscaping in Ellicott City, Sykesville, West Friendship, Clarksville, Dayton, Howard County, MD, and the Surrounding Areas
Landscaping plays a crucial role in enhancing the aesthetic appeal, functionality, and value of any property.
A well-designed and maintained landscape design not only beautifies your outdoor space but also provides a range of benefits including additional outdoor living and entertaining space, as well as increased property value.
At Absolute Landscape & Turf Services, we provide top-quality landscaping services to residents throughout Ellicott City, Sykesville, West Friendship, Clarksville, Dayton, Howard County, MD, and the surrounding areas. You can view more of our service areas here.
From total landscape renovations to routine landscape maintenance, our team of professional and experienced luxury landscapers are here to meet your landscaping needs and surpass your greatest expectations.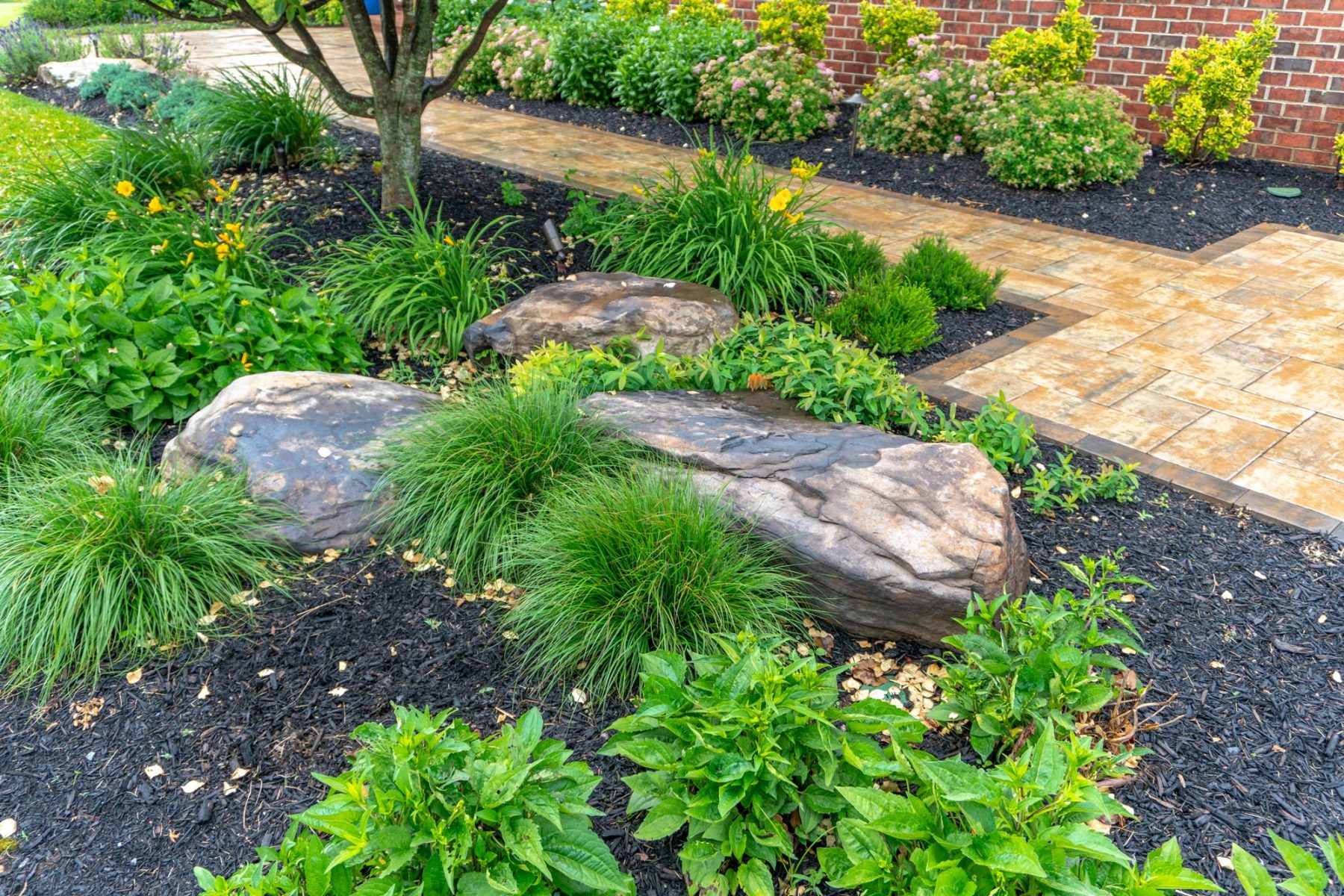 Ready to transform your property?
See What We Can Do For You
Beautify your home all year round with expertly designed landscaping maintained to perfection. Improve curb appeal and create the outdoor living space of your dreams!
VIEW GALLERY
Landscape Design – Making your Landscape Look its Best
Whether you are starting from scratch or have a specific design in mind, we can make it happen. We know the local plants and shrubbery and what will work best for a long-lasting and beautiful design outside your home. A look at our gallery, and before and after pages, lets our work speak for itself. Your design can be as bold and colorful as you want it, or clean and natural. Let us create a plan or come to us with your design and budget and we'll collaborate with our 20 years of professional design experience to make your dream landscape design a reality.
Your goal might be curb appeal to raise the value of your home, or a beautiful design to come home to at the end of the day. Absolute Landscape & Turf Services can create the landscape design that will accomplish and exceed your expectations. Our services can include the complete landscape services you are looking for from landscape design to landscape installation.
Design services
Certified labor and management
Years of working knowledge of local plants and flowers
Landscape installation
Best material selection
Local roots in the community
Membership in industry and community associations
Value and convenience
A single source for all your landscaping needs – design, build, maintain
Residential Landscaping Gallery
Project Videos
Landscape Services
Expertly Designed, Flawlessly Executed
Our luxury landscaping services for Sykesville, West Friendship, Dayton, and throughout Howard County offer top-of-the-line design and maintenance services for high-end residential and commercial properties. Our landscape services feature functional landscape designs, high-quality materials, and meticulous attention to detail to create stunning and unique outdoor space that will be the envy of your neighborhood.
High-Quality Materials
We only work with quality materials that will hold up to years of exposure, weather, and other environmental stresses. These high-end materials may include Trex composite boards for decks, natural stone pavers for patios, and plants, shrubs, and flowers sourced from quality nurseries.
Customized Landscape Design
Our landscape services include personalized landscape design plans tailored to your specific needs and preferences. This may include custom hardscaping feature installation such as water features, outdoor kitchens, pavilions, unique garden structures, and more.
Attention to Detail
Our landscapers provide unmatched attention to detail and precision. This includes careful planning and execution of planting layouts, precise installation of hardscaping features, and ongoing landscape maintenance to ensure your property remains pristine and beautiful over time.
Experienced Local Landscapers
Our Howard County landscapers are here to ensure the beauty and function of your landscape design during all seasons of the year. From the initial landscape design phase through regular landscape maintenance, our landscapers have the tools and knowledge needed to provide unparalleled landscaping services for your property in Ellicott City, Sykesville, Dayton, West Friendship, Clarksville, MD, and the surrounding communities.
At Absolute Landscape & Turf Services, we will transform your outdoor area into an attractive oasis! Working closely with you, our landscapers guarantee their work and your satisfaction with our landscaping services. Let our expert landscapers help you turn your landscaping dreams into a reality!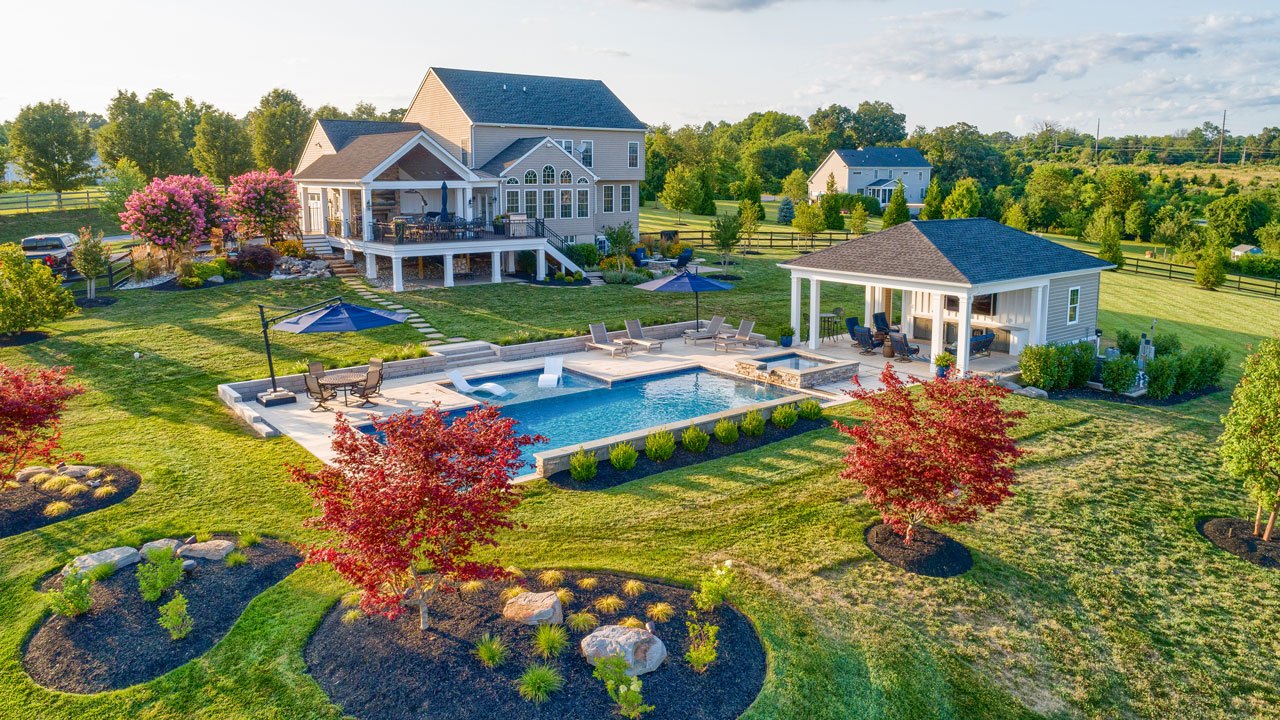 Have a landscaping issue you just can't solve?
We're Here For You
Contact the experts at Absolute Landscape and Turf today!
410-489-0655