Commercial Landscaping and Commercial Landscape Maintenance in Howard County, MD
When it comes to your business, image matters! Your exterior is often the first encounter that your clients have with your business, so it deserves to look good, and we can help!
At Absolute Landscape & Turf Services, we provide you with professional landscaping and commercial landscape maintenance services for your business in Howard County and the surrounding areas. If you're looking for a trusted commercial landscaper, then schedule an appointment with us today!
Commercial Landscaping in Howard County
At Absolute Landscape & Turf Services, we offer Howard County professional commercial landscaping services for every business. By working closely with you, we help you plan and create attractive commercial landscapes that make your business more attractive to you, your team, and most importantly, your clients. Our commercial landscape services include a vast range of landscaping options including but not limited to:
Full Maintenance Programs – Exterior appearance is just as important as that of the interior, so a good maintenance plan is essential for your property. Commercial maintenance services include mowing, edging, trimming, turf services, annual flower rotations, leaf removal, and more to ensure a desirable curb appeal for arriving guests, customers, tenants, and attract future tenants.
Low-Voltage Landscape Lighting –If your commercial landscaping doesn't have lighting then you should consider low-voltage landscape lighting. Powered through transformers, these systems are energy efficient, enhance safety, improve usability, and can make your commercial landscaping an evening paradise.
Complete Turf Care Programs –Poorly maintained turf sends a negative message to your visitors. We're here to help you keep up on your turf maintenance through comprehensive turf care programs that keep your landscape looking fresh year-round.
Water Features –From ponds, fountains, and more, water features are an optional and attractive commercial landscaping feature that makes your exterior look fantastic.
Bio-Retention Maintenance –Regular bio-retention maintenance is necessary to properly treat stormwater and retain the aesthetics of your property. This maintenance includes pruning, mowing, trash removal, mulch maintenance, and everything in-between. If you want your commercial landscaping to look good 24/7, then you need to invest in regular bio-retention upkeep.
Commercial Landscape Maintenance in Howard County, Maryland
If you're looking for a commercial landscape maintenance expert in Howard County, MD, then look no further! We help you keep up on regular commercial landscape maintenance, so your landscape is always ready to impress. From lawn care service to leaf removal, we ensure that your business receives the professional commercial landscape maintenance it deserves, which is a beautiful and well-maintained landscape. To learn more about our commercial landscaping service, schedule an appointment with us today!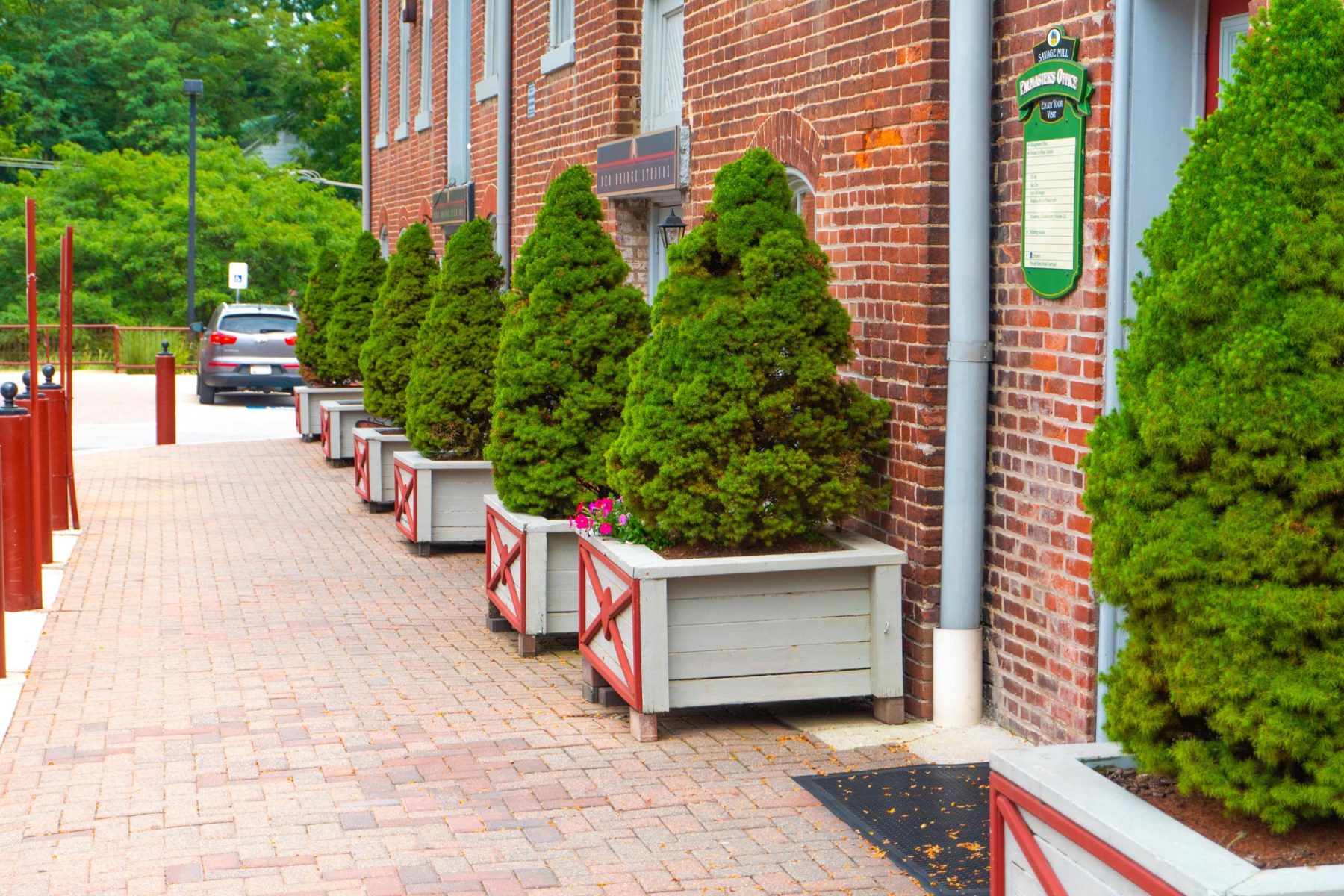 With twelve distinct districts, Howard County is a hub for businesses and residents looking for a tranquil and serene environment. Packed full of coffee shops, parks, and locally-owned restaurants, Howard County embodies the values of suburban living with a rustic flair. At Absolute Landscape, we are proud to contribute to businesses in Howard County with commercial landscape maintenance that ensures your landscape is always in pristine condition.
Have a landscaping issue you just can't solve?
We're Here For You
Contact the experts at Absolute Landscape and Turf today!
410-489-0655