Property Transformation: Building in Phases In Dayton, Clarksville, Glenwood, Ellicott City, Sykesville, Howard County, MD, and the Surrounding Areas
Your Landscape Can Grow and Change with Your Needs
At Absolute Landscape & Turf Services, we believe that landscaping is a journey, not just a destination. Over the years, we've had the privilege of partnering with a client from the very inception of their landscaping project, witnessing the transformation of their blank canvas of a custom-built house into a stunning oasis. This client's story is a testament to our commitment to creating outdoor spaces that evolve and grow with your needs and dreams.
Sometimes your landscaping needs change and that's okay! When you work with a landscaping company from the initial design and continue through ongoing landscaping and property maintenance, over the years your wishlist and dreams may grow. Just because you've outgrown your original landscape design doesn't mean the end. The story isn't over, it's simply time to move to the next chapter! Here we will share with you a story of one such project, where we completed different outdoor enhancement projects over time, adjusting to the growing needs of this family in Howard County, MD.
Phase 1: The Start of Something Beautiful
Our journey began with the design and installation of a front landscape, starting from scratch on this new build. We added stonework to a custom mailbox and a distinctive address marker, enhancing the curb appeal.
Planting began with a variety of perennials and annuals, including traditional boxwoods, azaleas, trees, and dwarf grasses.
Landscape lighting, strategically placed, not only illuminated the home beautifully at night but also added an extra layer of security.
Moving to the backyard, we worked on creating an inviting outdoor space. We designed and installed a beautiful patio, complete with a pergola that provided both shade and an elegant touch to the area.
Boulders were artfully integrated into the landscape, adding a natural and rustic feel. The centerpiece of this phase was the outdoor firepit and accompanying seating wall, perfect for gathering with friends and family on cool evenings.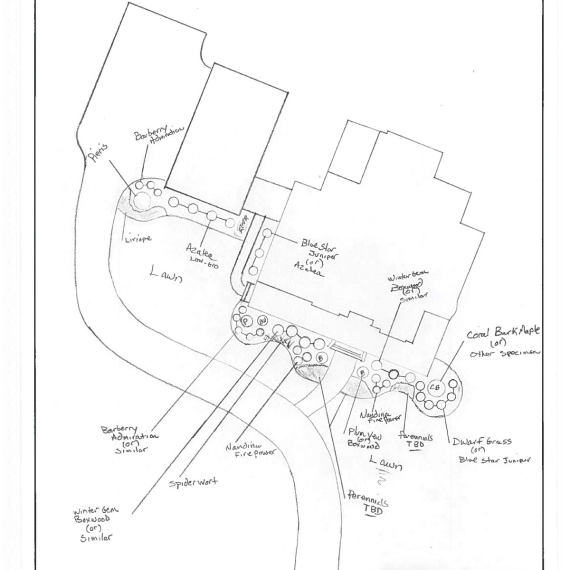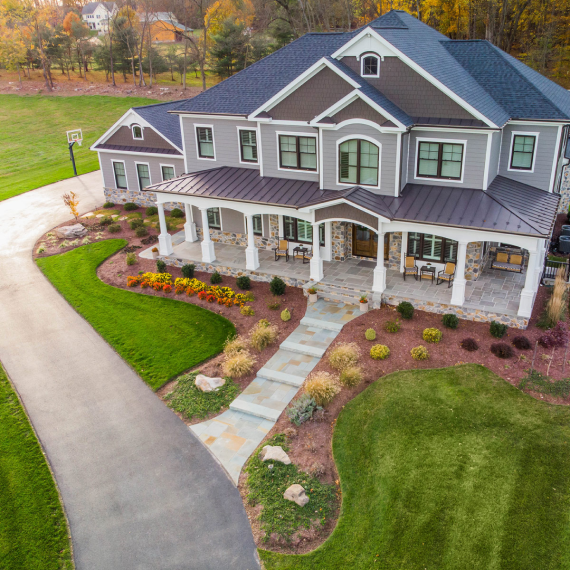 The Construction Process
We started by carefully outlining the patio design, paying close attention to every detail to ensure that the design matched our plans and fit the space perfectly. Once those preparations were in place, it was time to break ground and transform this empty yard! In addition to all of the landscape planting needed after new construction, building the hardscaping features was a significant part of this phase.
From materials to the finishing touches, we strived to create a landscape that looked stunning and functioned seamlessly.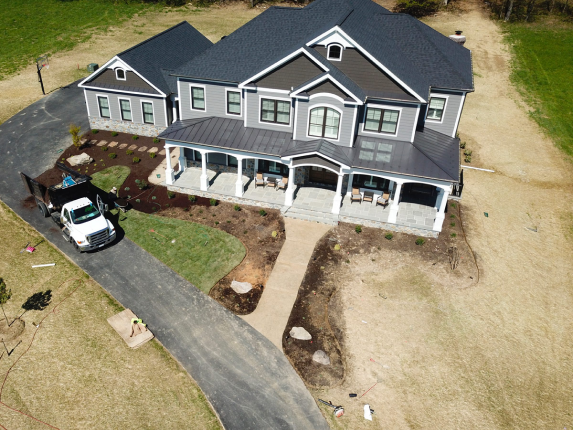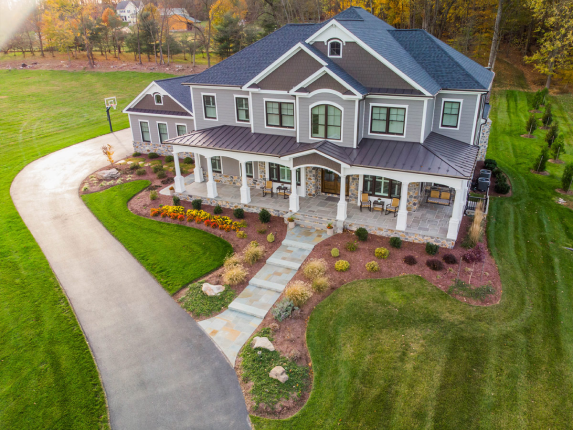 Phase 2: An Oasis Unveiled
The second phase of this remarkable landscaping journey was equally transformative. We designed and installed an exquisite pool, flanked by a pool patio that exuded luxury. The pavilion provided a shaded retreat for relaxation and poolside gatherings.
Throughout the progression of these two phases, we expanded walkways and landscaping, introducing trees to enhance the natural beauty of the property. Drainage solutions were implemented to ensure proper water management, preserving the integrity of the landscape.
Our partnership extended beyond these two phases, with our team continuing to add enhancements, from landscape maintenance to ongoing additions that matched the client's evolving needs and dreams. Our collaborative journey with this client spans over six years, demonstrating our commitment to being your trusted landscaping partner for the long haul.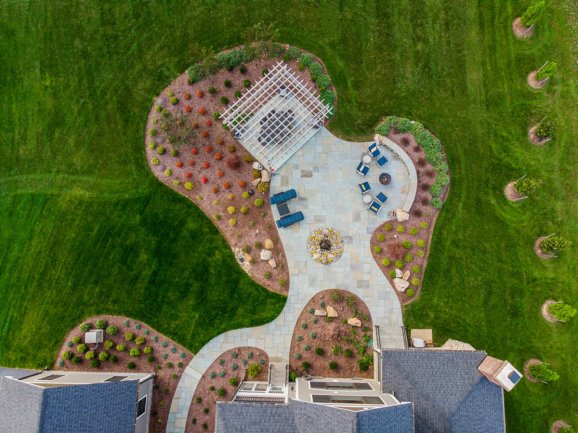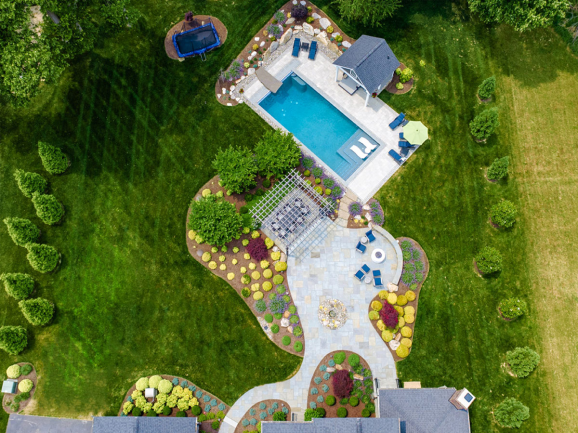 Before and After Transformations
See the Difference
Witness the evolution of a landscape that started as a blank canvas and blossomed into a vibrant, functional, and captivating outdoor haven.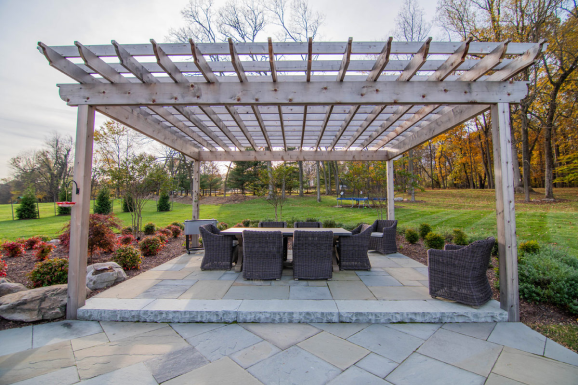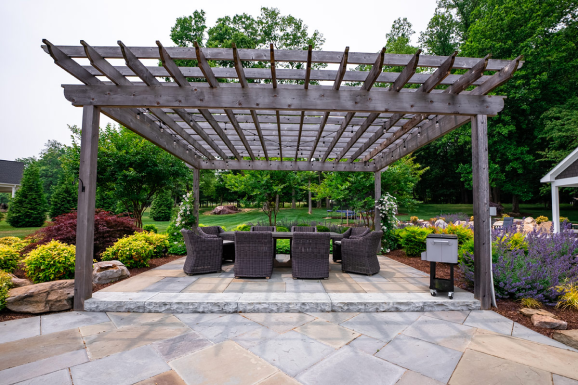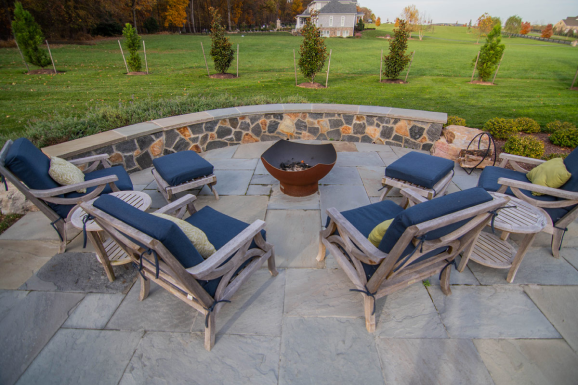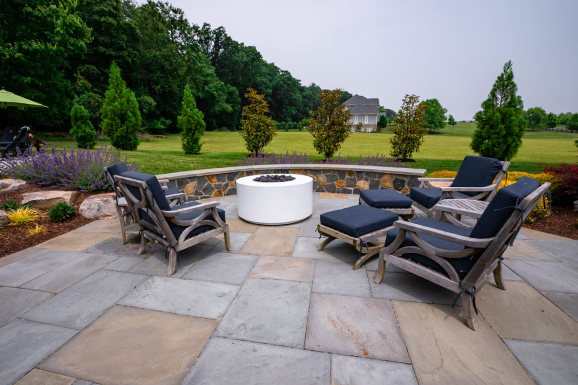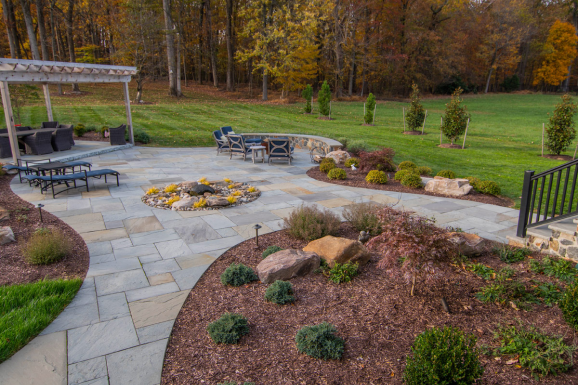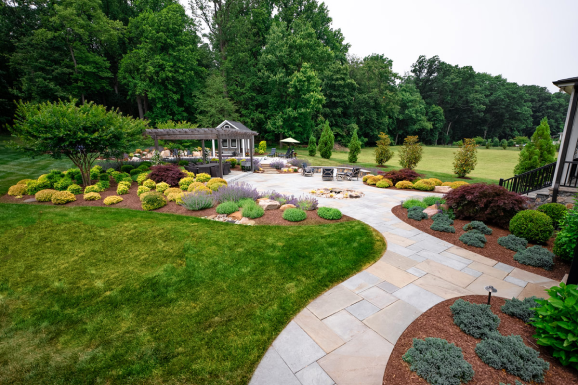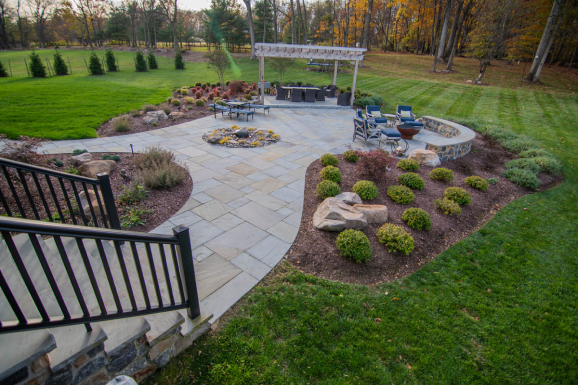 Need help creating your dream outdoor living space?
Let's Create the Foundation for All of Your Landscaping Needs
Transform your landscape into a masterpiece with Absolute Landscape & Turf Services. Let us help you embark on your landscaping journey, one phase at a time, ensuring your outdoor space keeps evolving along with your dreams.
Find out why so many of our clients in Dayton, Clarksville, Glenwood, Ellicott City, Sykesville, Howard County, and the surrounding areas have continued to work with us for years. Reach out to our team and start planning your landscaping today.
Our Landscape Architects are Ready to Assist You
Ready to transform your landscape?
We're Here For You
Contact the experts at Absolute Landscape and Turf today!
410-489-0655