Deck and Patio Design, and Deck Installation in Clarksville, MD
Are you tired of looking outside and being unsatisfied with what you see? Do you want more from your landscape? Or maybe you're wanting to add an outdoor fireplace where you can entertain your guests? No matter your why, we help you create attractive outdoor deck and patio designs that make your outdoor area an oasis.
At Absolute Landscape & Turf Services, we are dedicated to helping homeowners in Clarksville, MD, create innovative and unique deck, patio, and pavilion designs to increase the value of your home. With over 20 years of experience and passion for attractive landscape and hardscape designs, we're Clarksville's number one choice for deck installation and design services. Contact us to schedule an appointment today!
Ready to improve your outdoor living space?
DECK AND PATIO DESIGN
The installation of a new deck, patio, or pavilion is an investment that will not only add more value to your home but can improve your quality of life at home.
VIEW GALLERY
Deck and Patio Design for Clarksville, Maryland
When it comes to deck and patio designs for your home, the options are endless. Using your budget, preferences, and design needs, we help you create deck and patio designs you will enjoy for years to come.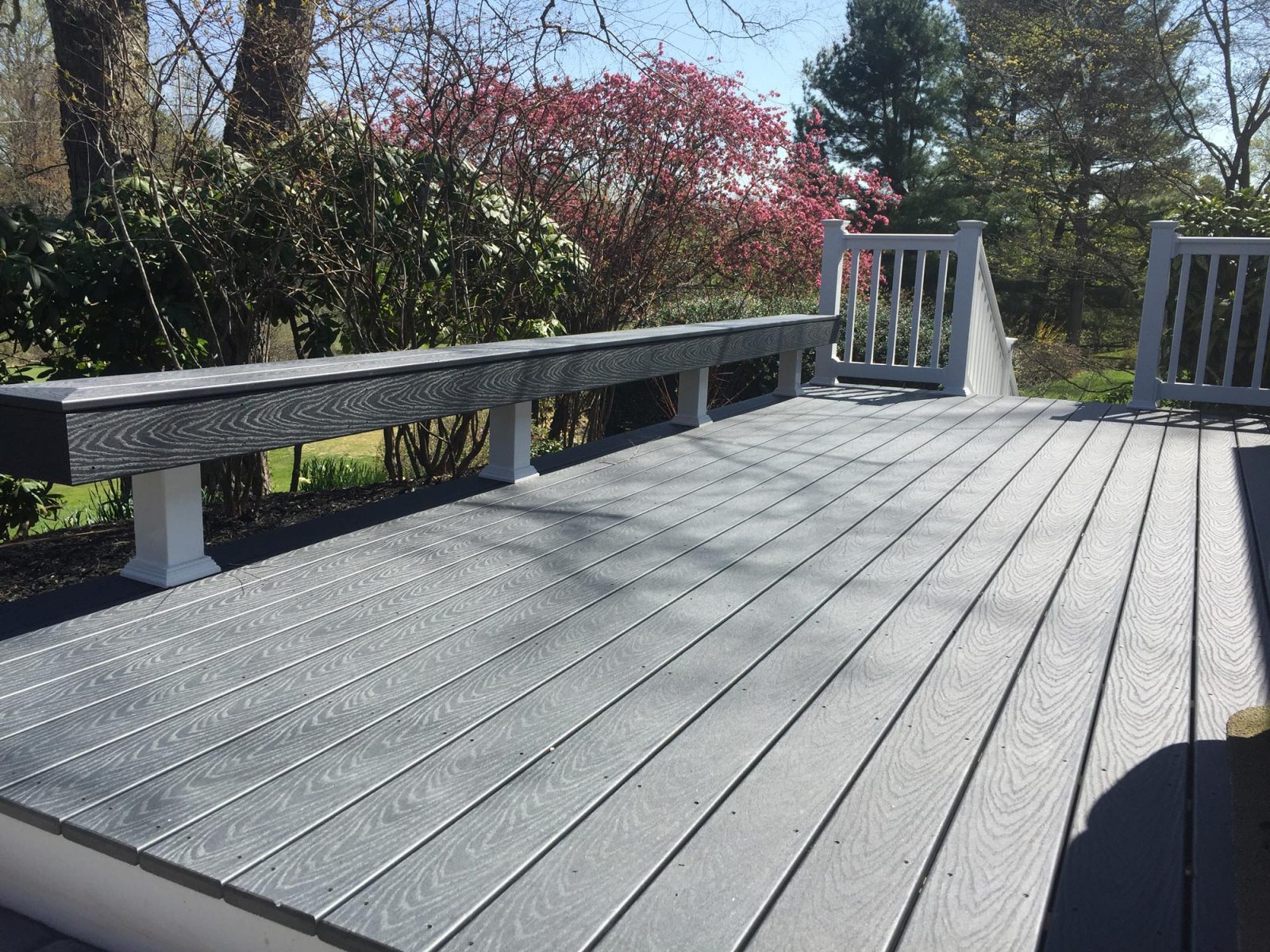 Popular deck and patio installation options include:
Custom seating
Various levels
Integrated lighting
Planters or storage
Outdoor Kitchens
Pizza Ovens
Fireplaces
And More!
Deck Installation in Clarksville, Maryland and the Surrounding Areas
Composite Decking
When comparing composite decking vs. wood, there's no competition as to which decking material is best. Composite decking was designed to match the beauty of wood decking, but not all the maintenance. Wood decks of all types, including pressure-treated wood, ipe, cedar, or redwood, require extensive upkeep. Composite decking will not rot, warp, crack, or be devoured by termites. These high-performance, eco-friendly composite boards withstand years of sun, sleet, and snow, keeping their rich color.
Seated in the charming Howard County area, Clarksville, Maryland is an unincorporated community that's recognized for its low crime rates, making it an ideal place to raise a family. From parks to nature reserves, Clarksville has plenty of outdoor activities for residents that enjoy getting away from the hustle and bustle of city life. While the community itself is quaint, Clarksville is close to major cities, including our nation's capital: Washington D.C. Whether you're just passing through, or call Clarksville home, one thing is certain, Clarksville is a great place to be!
At Absolute Landscape & Turf Services, we are the preferred deck installation company for Clarksville, MD homeowners. With a range of styles, materials, and designs to choose from, we help you create deck and patio designs that reflect your personal style. Our deck installation specialists follow a careful and concise procedure to ensure that your deck is installed efficiently with minimal interruption to your home. Looking for a multi-tier deck? Or maybe detached decks are more your style? No matter your preferences, our deck installation crew makes your dream a reality!
Looking for the right contractors to install a deck or patio?
We're Here For You
Contact the experts at Absolute Landscape & Turf Services today!
410-489-0655