Are you thinking of planning a home renovation plan? Are you thinking of starting with your home outdoor? Or do you want to build a house from scratch and are planning the home outdoor design? Nowadays, if you have the space there are so many things that you can do with your home outdoor. To begin with, you should go with a patio because it is beautiful and quite useful if you like to enjoy sunrises and sunsets. For a patio, you will require a deck as well. Go for a professional to get a fine deck and patio design. We, at Absolute Landscape, can be the right choice for you. We are an established and reliable company which has been in this field for more than 30 years. We can provide you with all kinds of landscaping services, right from design to installation along with water features to help you get one of the most beautiful home outdoors according to your taste and personality. We are known for our sense of professionalism, efficiency, and dedication towards all our clients. So, if you are from Glenwood, MD, Clarksville, MD, Ellicott City, Dayton, MD, Howard County, or Glenelg, then you can opt for us.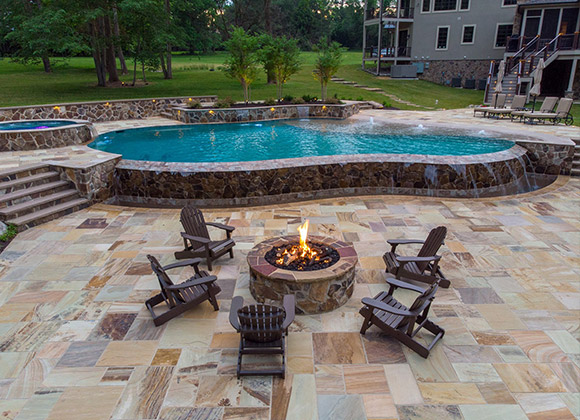 Here, we have put together a few questions to ask a company offering you a nice deck patio design. Take a look.
Can you also install the deck for us?
Along with providing the beautiful design of the patio deck, it is more useful if you can also get them installed by the people. That is why it is important that you ask the company if they can also help you with installation or not. 'cause otherwise, you will have to again look for a separate company just for the installation.
How much do you charge for the design services?
Budget plays a key role whenever you are doing anything for your house. So, if you are designing the patio deck, you need to know how much it will cost. That is why we asked the company to provide you with a free quote in advance.
So, if you are thinking of choosing us, contact us today.