Deck Installation, and Deck and Patio Design in Glenwood, Maryland
From increased home value to practical use, there are plenty of reasons why you should have a patio or deck installed! At Absolute Landscape & Turf Services, we have a reputation for sustainable and attractive deck and patio design services that dates back to 2001. With a range of services including landscaping, hardscaping, and deck installations, we are passionate about creating attractive outdoor areas that you can enjoy for years to come!
Ready to improve your outdoor living space?
DECK AND PATIO DESIGN
The installation of a new deck, patio, or pavilion is an investment that will not only add more value to your home but can improve your quality of life at home.
VIEW GALLERY
Deck and Patio Design in Glenwood, MD
At Absolute Landscape & Turf Services, we provide Glenwood, MD homeowners with unique and attractive deck and patio designs that increase the beauty and value of homes. With experience dating back to 2001 and an A+ rating with the BBB, we know a thing or two about satisfying our clients and working diligently to transform outdoor spaces into paradises that you and your family can enjoy.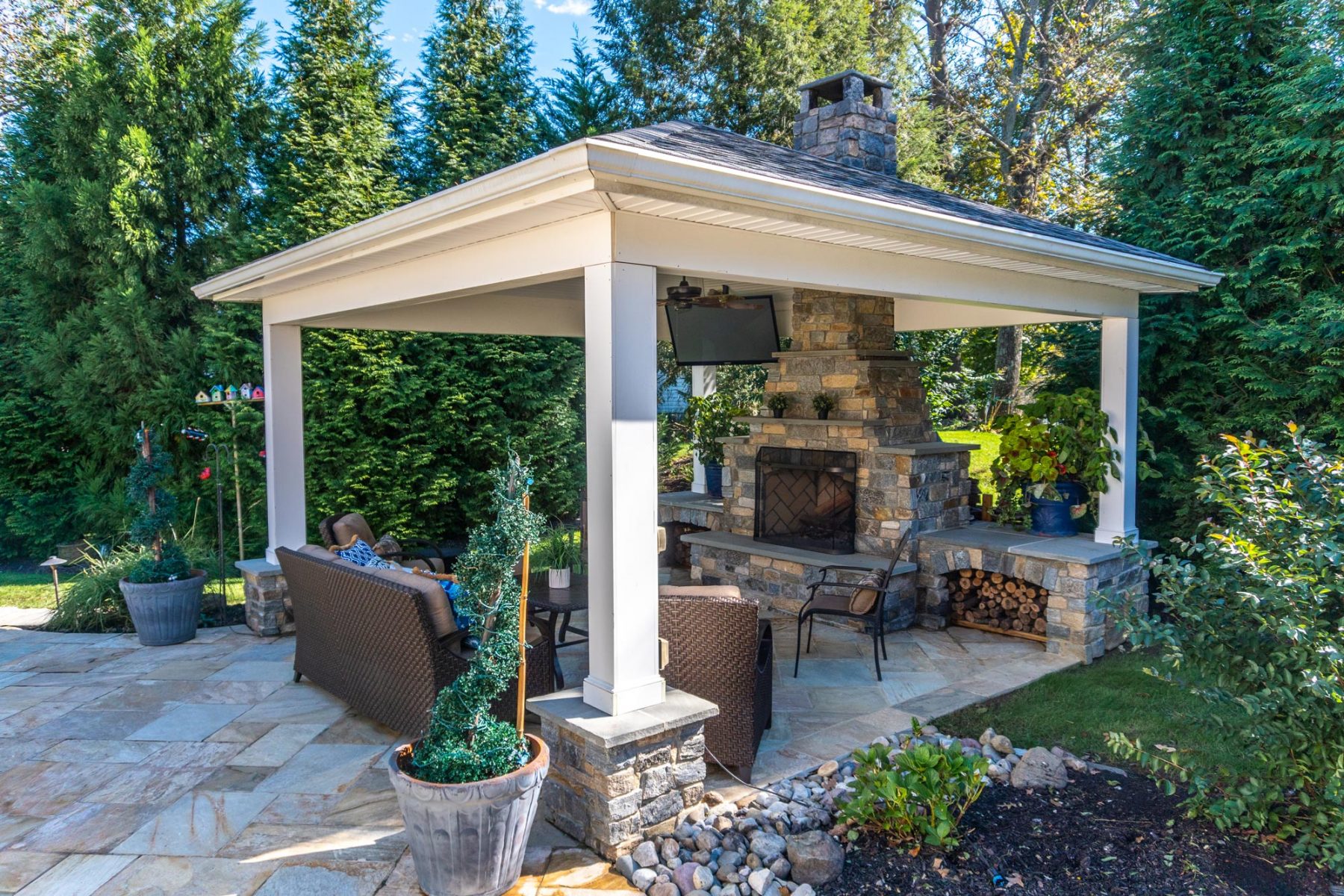 Our Deck and Patio design process includes:
Deck & Patio Design – Our designers meet with you to help you create patio/deck designs that match your budget, landscape, and desires.
Pre-Construction – Before we begin the installation, we have an on-site meeting where our project managers will provide you with a formal presentation of the pending project and seek final approval on the design and construction elements.
Construction – We keep you in the loop through the entire construction process for your patio and/or deck area so we may ensure that you're satisfied with the progress.
Post-Construction – Upon completion of your patio or deck installation, we walk you through your newly created outdoor area and discuss ongoing maintenance packages if applicable.
Composite Deck Installation for Glenwood, Maryland
Glenwood, MD is a beautiful community full of friendly faces and a range of attractive real estate options for families and professionals looking for quiet living options. Just west of Baltimore and north of Washington D.C., Glenwood is close enough to the city to enjoy its benefits and just far enough to enjoy the charms of rural living. From parks, ponds, hills, and more, Glenwood is a beautiful place with tons to offer. Glenwood's residents can agree that there's no place like Glenwood!
Absolute Landscape & Turf Services offers composite decking from Trex. Trex has perfected the composite deck category with a lineup of low-maintenance, high-performance, eco-friendly products; designed to match the beauty of wood decking, but not all the maintenance. Composite decking and railing products from Trex offer a 25-Year Limited Residential Warranty against material defects, and the high-performance lines add an additional layer of coverage with a 25-Year Limited Residential Fade and Stain Warranty.
Having a new deck installed doesn't have to be a chore! At Absolute Landscape & Turf Services, we take the burden of your deck installation off your shoulders by handling all aspects of designing and building. By getting to know you and your design preferences personally, we help you create deck designs that you can be proud of. For more info on deck installations for your Glenwood home, request an appointment with us!
Looking for the right contractors to install a deck or patio?
We're Here For You
Contact the experts at Absolute Landscape & Turf Services today!
410-489-0655