Do you want to build a deck inside your outdoor area? If you have a lot of space in your home exterior, you should try to make it a more appealing space. There are so many things that you can do with your outdoor, starting with alone, patio, to even a pool or an outdoor kitchen. But a pool deck seems to be a great idea because it keeps both the area look amazing as well as keep it safe from accidents, especially for the children and the elderly. We, Absolute Landscape, can be the right choice for you. We are an established and reliable company which has been in this field for a long time. We can provide you with the various kinds of landscaping services, right from design to installation along with water features to further enhance your home outdoors. We are known for our great quality products and amazing designs. So, if you're based in areas like Glenwood, MD, Clarksville, MD, Ellicott City, Dayton, MD, Howard County, or Glenelg, and need help with deck installation, then you can opt for us.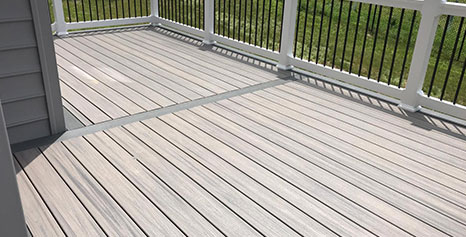 Here, we have put together a few reasons why you should always hire a professional for your deck installation services. Take a look.
One of the first and foremost things that will make you choose a professional over amateurs is the kind of skill and expertise that professionals showcase. They have received formal knowledge and training in this regard and you can get a more useful in getting a more effective service for your deck installation. That is why it is better to go with a professional.
Another reason why you should go with the professional is because you can save a lot of money. If you go with an amateur, then the work will not be properly done and you will have to hire someone again, thereby paying twice for the same thing. This additional expense can be prevented if you go with a professional right from the beginning.
So, if you're thinking of choosing us, contact us today.