Featured Project – Brinleigh Drive
Pool Patio Design – Outdoor Fire Pit Design – Deck Design – Landscaping Services
Transforming a blank canvas of landscape, we created an impressive outdoor living area equipped with an outdoor fire pit design, water feature installation, and the focal of it all: a custom pool patio design.
Pool Patio and Deck Design
Patio spaces and hardscaping features are the foundation of any outdoor living space. With this in mind, we used a combination of materials, textures, and complementary colors throughout the deck and patio designs. Along the pool, the patio was designed with Techo Bloc travertine in a warm ivory color. The composite deck design uses rich browns and soft white tones to create a warm and inviting ambiance, and connecting the two spaces is a simple yet charming natural stone walkway.
Ideal for entertainment, the pool patio design includes an elevated hot tub, in-pool seating, and a pavilion that adds privacy to the pool patio area. The pool also includes a tanning ledge for those who want to get their feet wet without full immersion.
Want to enhance your pool and increase your entertaining space?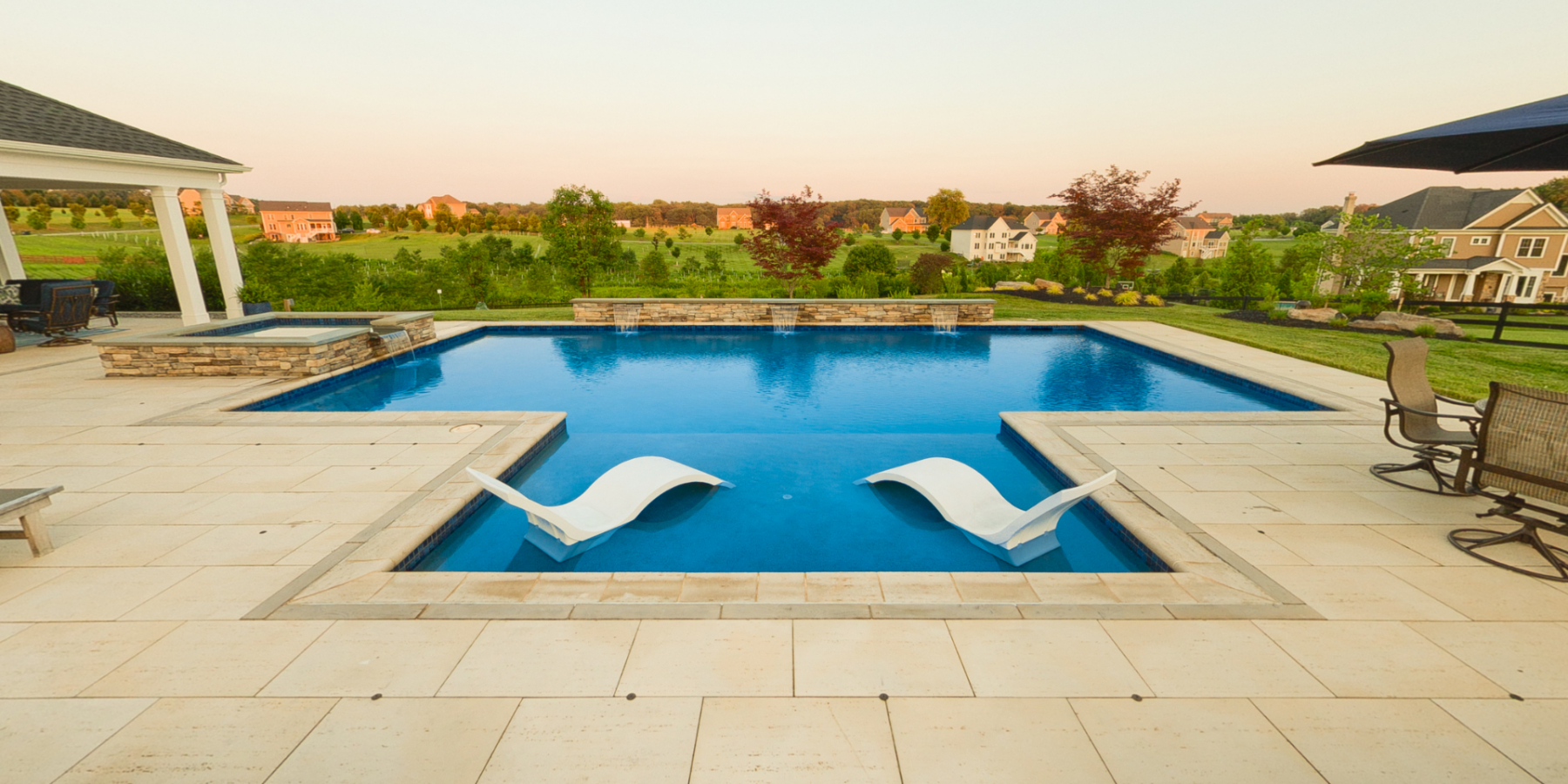 Outdoor Fire Pit Design
No outdoor entertaining space is complete without an outdoor fire pit design. A perfect option for Howard County homeowners who enjoy entertaining their guests outdoors, this Eldorado outdoor fire pit design was custom-built with optimal coziness in mind.
Complemented by custom stacked stone pavers and a foundation of interlocking concrete pavers, this square outdoor fire pit is located just off of the custom deck and creates a private space where guests can warm up in the evening or dry off from the pool before turning in for the night.
Love it? Want it? Need it for yourself?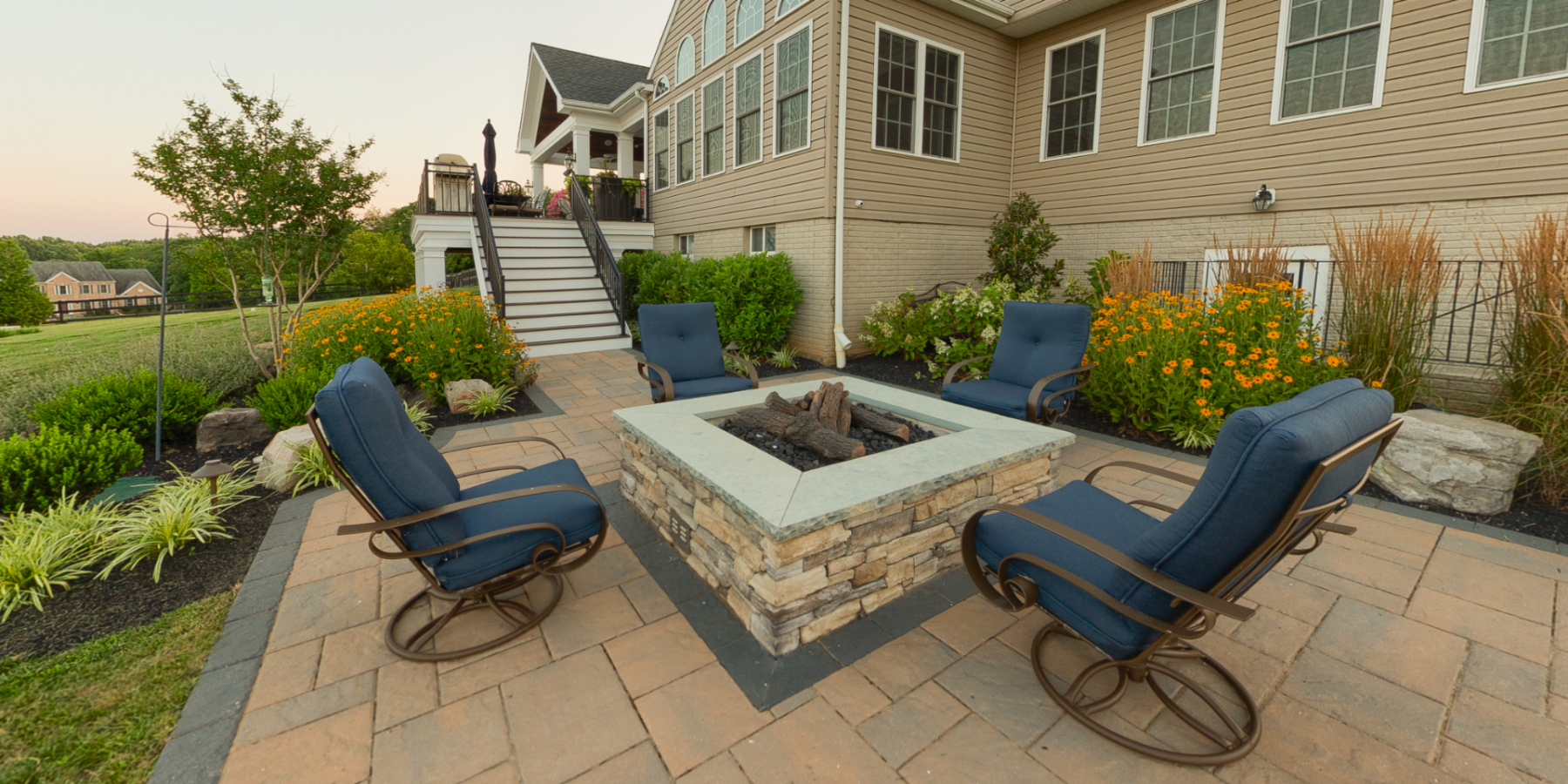 Hardscaping and Landscape Design in Clarksville, Glenelg, Glenwood, West Friendship, Howard County, and Surrounding Areas
At Absolute Landscape & Turf Services, we strive to assist homeowners by crafting beautiful and practical living areas. We handle every aspect of your outdoor renovation project. Our team will listen to your ideas and work with your budget to create the kind of landscape you always dreamed of. If you are considering upgrading or enhancing your landscaping in Howard County, MD, or the surrounding areas, speak with our team today.
Have a landscaping issue you just can't solve?
We're Here For You
Contact the experts at Absolute Landscape and Turf today!
410-489-0655