Featured Project – Westland
Deck Design – Pool Patio Design – Hardscaping Installation
This project features an incredible deck with usable entertainment space both on and under the deck. It also boasts a gorgeous pool and landscaping features throughout.
Deck Design with Under-Deck Patio
The upper deck design is composed of composite decking that emulates the classic look of a wooden deck without the hassle and upkeep. Equipped with a veneer stone framed wall fireplace, the upper deck design can be described more as an outdoor living room than a simple deck.
We also maximized the available space to create an under-deck patio that is situated near the pool. Flowing seamlessly into the rest of the patio, the under-deck area features ceiling-hanging seating that overlooks the backyard and pool.
Is your deck providing you with the luxury outdoor living experience you desire?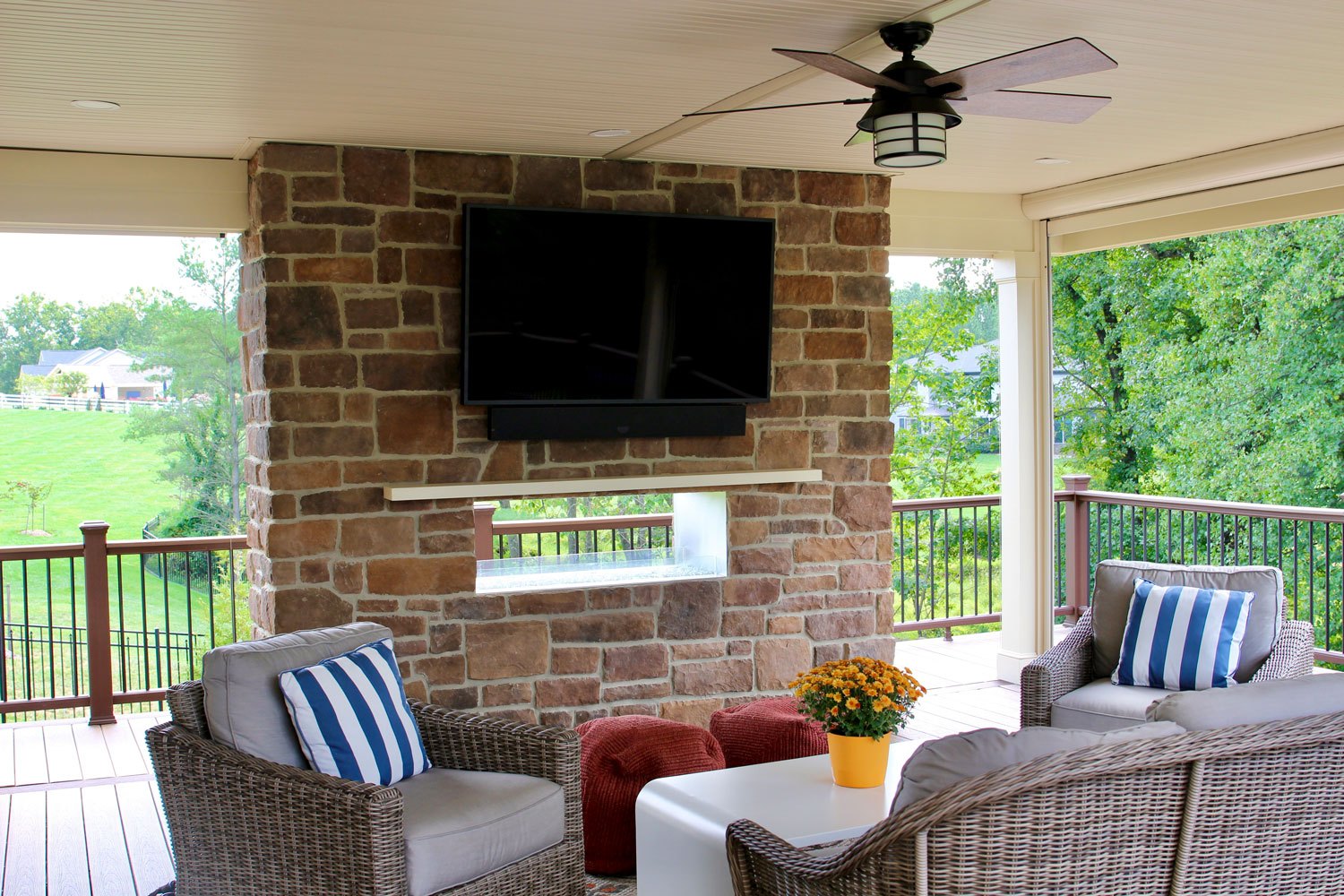 Pool Patio Design and Hardscaping
This pool area features a fire table, interlocking pavers, a built-in hot tub, retaining walls, landscaped flower beds, and so much more. It has easy access to the yard, the deck, and under-deck patio spaces.
As you can clearly see in the Westland project, hardscaping can be just as important as landscaping, if not more so. The hardscaping of this property is not only what gives it its immense appeal, but its maximum function. With so many seating and entertainment areas, everything works harmoniously together to create an inviting and practical space where the homeowners can relax and enjoy the outdoors.
Love it? Want it? Need it for yourself?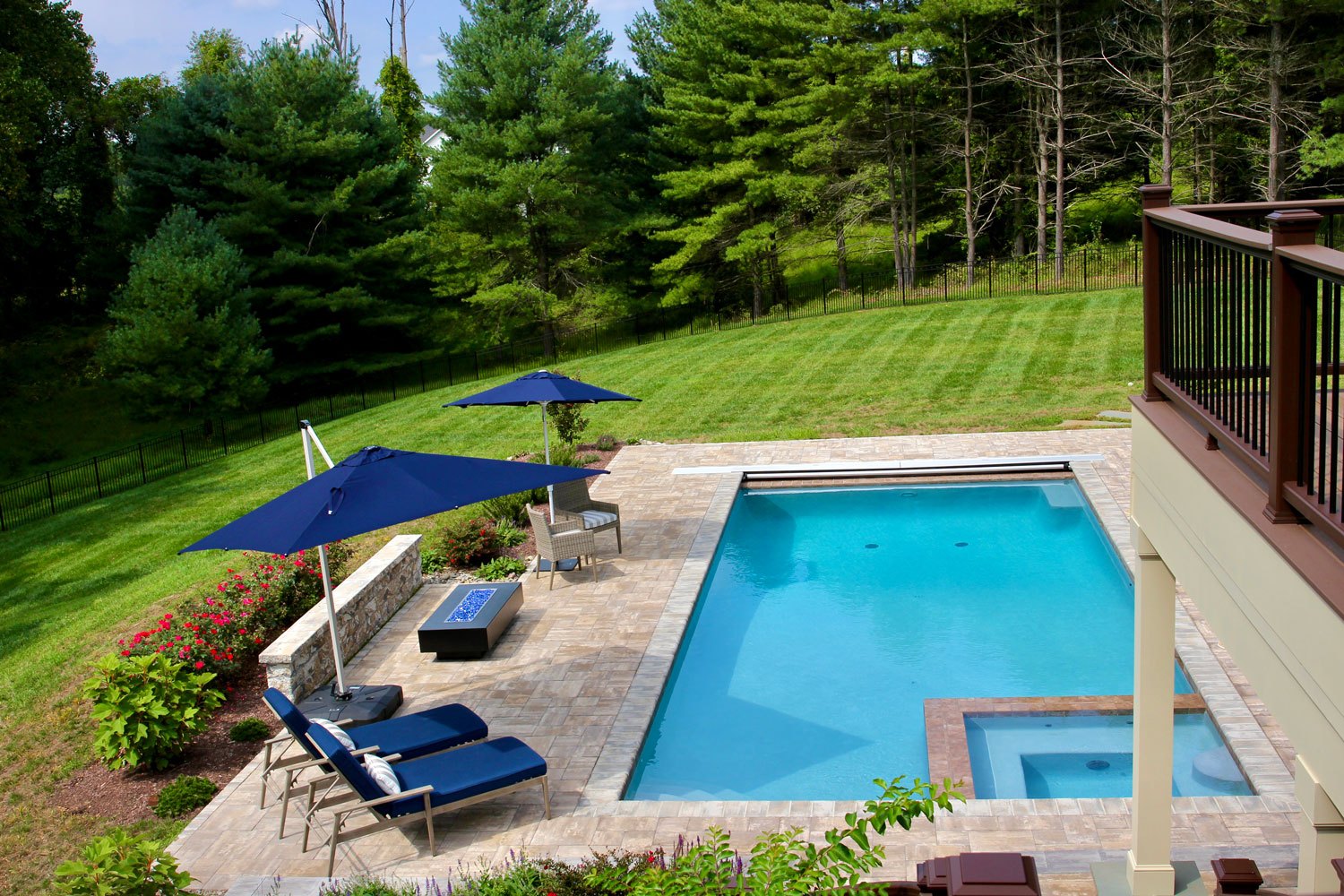 Driveway Paver and Landscape Walkway Design
Two of the most used and functional elements of this project include the drive paver installation and the landscape walkway design. Getting the most foot (and vehicle) traffic, the driveway pavers and walkways must be durable enough to withstand frequent use, but attractive enough to add to the overall appeal of the property.
The driveway flows right into the walkway design with Nicolock interlocking pavers and a sailor course border that weaves around the property. The walkway connects to the under deck patio on one side and the pool patio on the other.
Let's transform your driveway!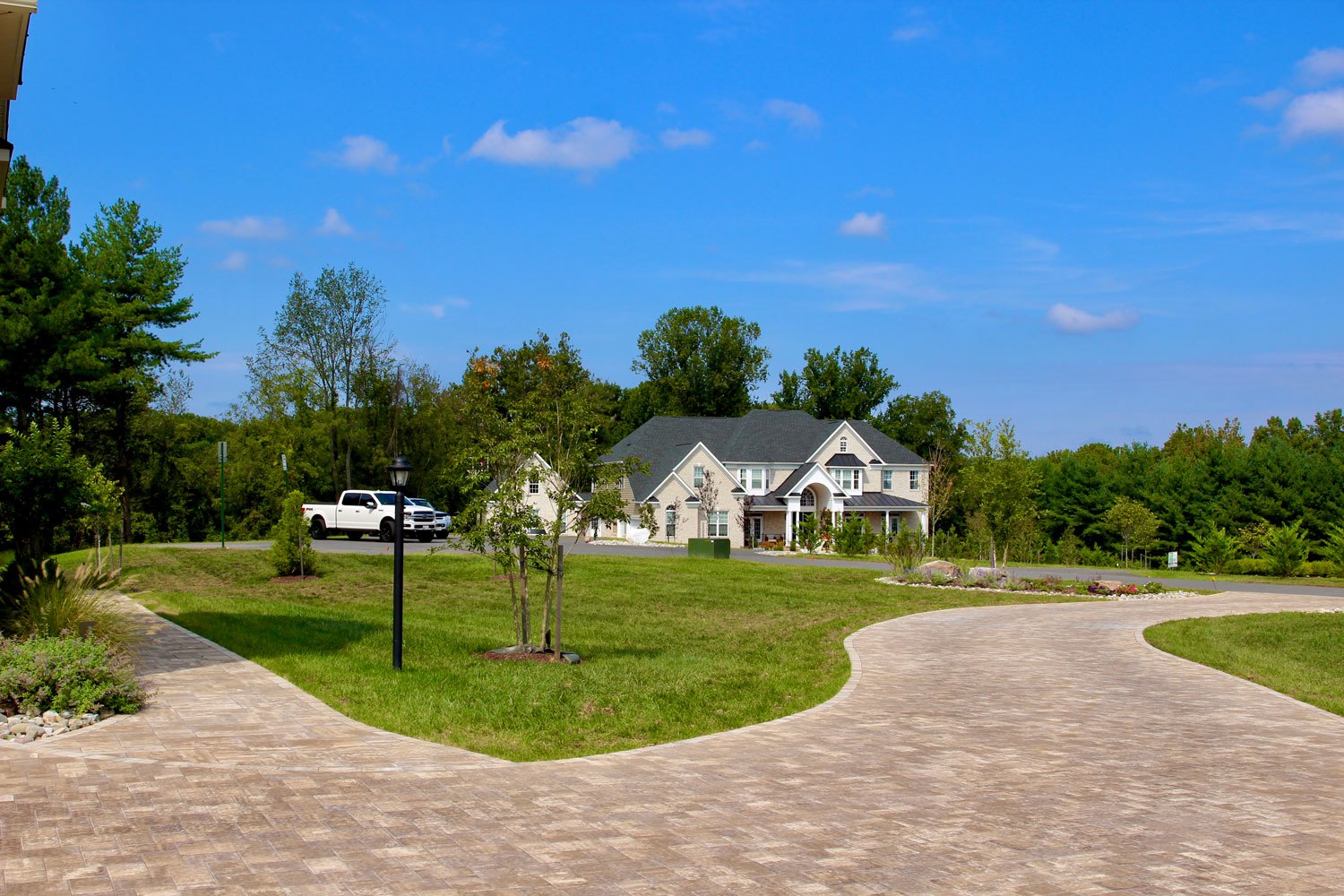 Hardscaping and Landscape Design in Clarksville, Glenelg, Glenwood, West Friendship, Howard County, and Surrounding Areas
At Absolute Landscape & Turf Services, we strive to assist homeowners by crafting beautiful and practical living areas. We handle every aspect of your outdoor renovation project. Our team will listen to your ideas and work with your budget to create the kind of landscape you always dreamed of. If you are considering upgrading or enhancing your landscaping in Howard County, MD, or the surrounding areas, speak with our team today.
Have a landscaping issue you just can't solve?
We're Here For You
Contact the experts at Absolute Landscape and Turf today!
410-489-0655