HOA Landscaping and HOA Landscape Maintenance in Clarksville, Ellicott City, West Friendship, Glenwood, Glenelg, Sykesville, Dayton, MD, and the Surrounding Areas
At Absolute Landscape & Turf Services, we know that your outdoor space can make or break your home. Having an attractive and well-maintained yard and/or entrance can make your home more inviting to guests and substantially increase the value of your home. But if you're responsible for an entire community, then you have a responsibility to reflect your community values through quality landscaping for all the homes under your management.
Our team of experienced landscapers works with property managers in Clarksville, Dayton, Ellicott City, Glenwood, and the surrounding areas to beautify living spaces with HOA landscaping services. From landscape design to HOA landscape maintenance, we ensure that all the homes and public areas in your community shine bright and make a great impression on residents and visitors.
HOA Landscaping Services
At Absolute Landscape & Turf Services, we're not like other landscaping companies. Our team of professional landscapers offers comprehensive landscaping enhancements to improve your community and make living spaces more attractive and enjoyable to residents. By treating every property and community as a unique space, we put your needs first with a range of HOA landscaping services that include but are not limited to:
Landscape Design-Build
Landscape Renovations
Leaf Blowing Services
Complete Turf Care Programs
Seasonal Mowing Services
Seasonal Plants & Flowers
Entrance Monuments
Tree Care and Maintenance
Bio-retention Maintenance
Water Features, and more!
Working with the design of your community, we cultivate long-term relationships to ensure that outdoor spaces remain in optimal condition year-round. By developing a structured plan, our HOA landscaping services go above and beyond the call-of-duty to make sure your community remains extraordinary for years to come.
HOA Landscape Maintenance
We offer full-service landscape maintenance plans for homeowner associations to keep your community attractive throughout every season of the year. Serving communities in Glenelg, Sykesville, West Friendship, Howard County, MD, and the surrounding areas, it's our pleasure to equip you with the HOA landscape maintenance services that keep the landscaping in your community functional, appealing, and captivating for residents and passersby. From keeping your trees and plants in full bloom to cleaning up entrance-ways, it's our goal to provide you with the HOA landscape maintenance services that maintain the splendor of your community.
Our memberships and affiliations with prominent landscaping associations give us an edge on the competition when it comes to HOA landscape maintenance. Through our strategic partnerships, we ensure that you get the best prices and services available for your community. With over 20 years of service, it's our pleasure to serve our community and communities close by with unmatched customer service and landscape maintenance plans that keep communities in optimal conditions.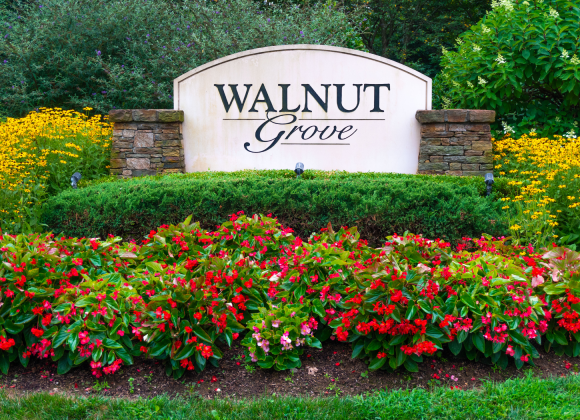 Have a landscaping issue you just can't solve?
We're Here For You
Contact the experts at Absolute Landscape and Turf today!
410-489-0655