Did you just buy a new place? Is the backyard a dump yard? Getting customized landscaping done is a good idea to boost the area and bring life in it. Absolute Landscape and Turf Services, Inc is adept at handling any property's transformation. From consultation, site survey to landscape design, we offer a wide range of services. Our designers, after listening to your ideas and taking into account your budget, can make-over any area using the latest technology in installations and computer-aided drawings in architect representations. They make sure that their design plan not only satisfies your specifications but surpasses your expectations also. At Absolute Landscape and Turf, we even offer multiple phase projects that extend over many years and are very strict about deadlines; though extreme weather conditions can hinder our schedule our staff tries to adhere to their schedule. After completing the project, we will conduct a walk-through for you and also give you the details of how to take proper care of the area. It's because of our high-quality material options and fair cost presentation that the people of Ellicott City, Sykesville, Clarksville MD, Glenwood MD, Glenelg, and West Friendship trust us with their landscaping needs.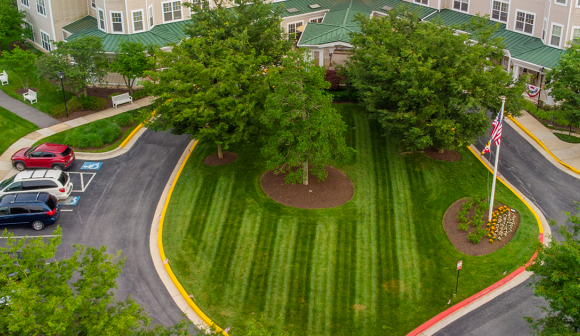 Below we have mentioned 2 basic principles of landscaping to keep in mind. Take a look.
Variety
Having contrasting items help to highlight certain elements in your design. Different shapes, sizes, and form selections create visual interest and draw the viewer's attention when placed next to each other. But make sure to not overdo things just to create contrast and harmony.
Scale and Proportion
There should be a balance between the size of your landscape and the elements used to decorate it. A significantly large tree or fountain might pull all the attention towards itself. Hence, it requires a little planning and thought to ensure that the sizes of all the components are in proportion.
So, if you are looking for unique landscape design, you can contact our experts at 410.489.0655.