Do you have a huge space outside your house? How have you thought to utilize this space? Getting a sprawling outdoor is nothing short of a blessing. So, you have to make sure that you make the most of it with a beautiful landscape design. We, at Absolute Landscape & Turf Services, Inc., can help. We are an established, professional, and reliable company known for our creative and useful landscape designs and ideas which can make your house stand out of the rest, thereby increasing its value. And if the value of the house is more, you will get great returns if you sell the house or put it on rent. With our quality work, innovation, and affordable rates, we have become a popular choice in areas like Clarksville MD, Ellicott City, Glenelg, Glenwood MD, Sykesville, and West Friendship. So, if you are looking for ideas to adorn your spacious home exterior, you can resort to us.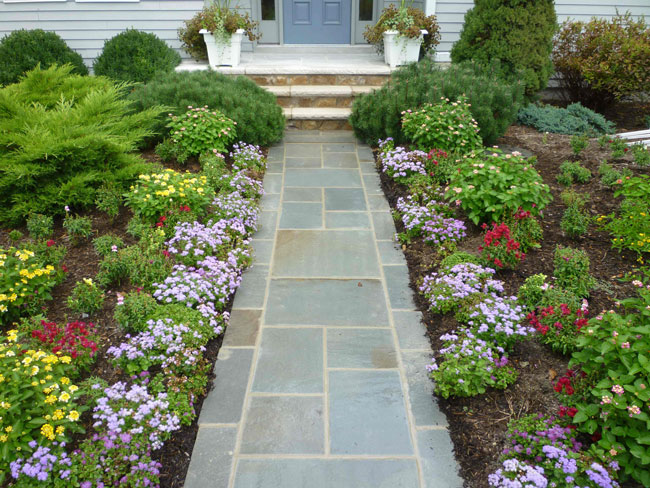 Here, we have put together a few crucial tips for landscape design. Take a look.
Greenery is a must when planning your landscape design. Make sure you include a lot of trees and flower plants or even a lawn in your home outdoor. Having greenery outside your house keeps the surroundings fresh and calm. It will improve the quality of your life with better health.
When you are working on your landscape, you have to pick an element that will be the center of attraction. A huge area always requires a centerpiece. You could choose anything, from a statue or a sculpture. Many people also choose a fountain as the centerpiece of their outdoor.
You must add a water element in your landscape to add more variety in color, texture, and appeal. Whether you choose a pond, a fountain, or a birdbath, it will add an element of nature to your landscape, which gives it a complete look.
So, if you need more such tips and ideas, then you can contact us now.