Whenever anyone visits your house, the lawn is the first thing they see. The outside of your building creates a reflection of the house of business. Absolute Landscape & Turf Services believes that after building up a good surrounding, landscape maintenance is very important for the lasting impression. Apart from housing complexes, our team can even design a commercial landscape that uplifts the aesthetic value of your property while being well within your budget. We modify our maintenance agreement as per our client's needs, whether they want a seasonal mowing or an extensive planting of flower beds. We believe in maintaining long term relationships with our clients, and such bonds grow over time; hence, you will never find us engaging in high-pressure sales just to get our sales high.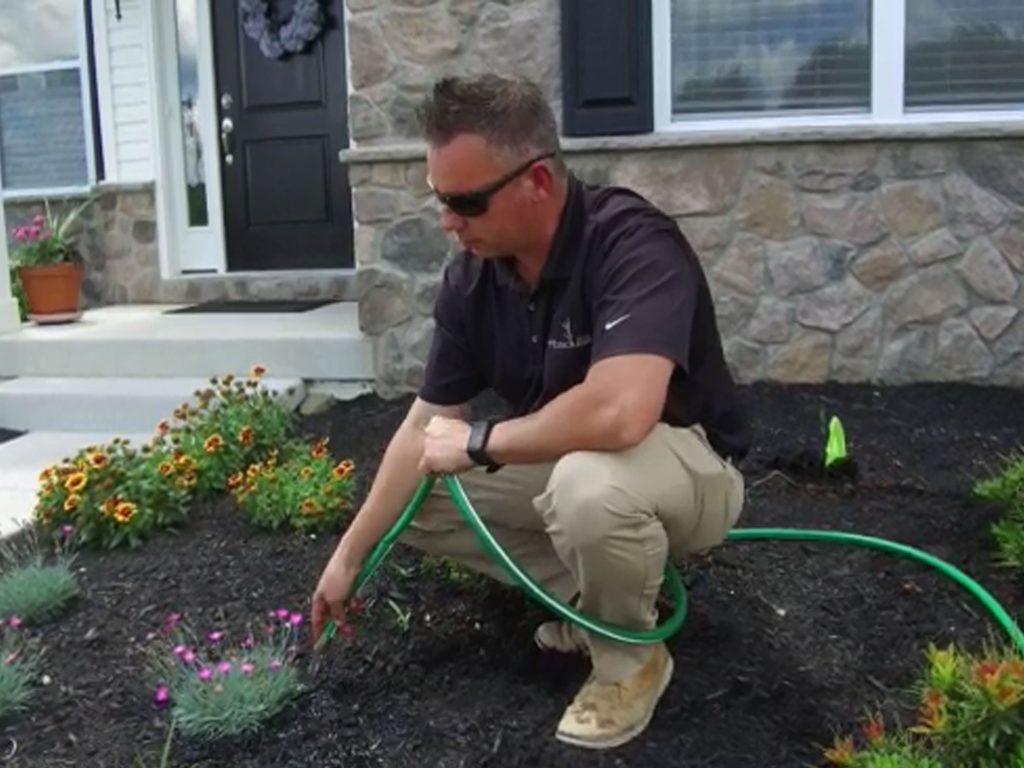 Below we have mentioned a few basic programs included in our landscape maintenance services. Take a look.
Seasonal Flower Rotations
If you want to add more color to your landscape, our designers have a rotating plant option in our maintenance schedule. Getting the fresh flower plants will automatically uplift the look and make your outdoor look fresh. And since it will be seasonal plants there will be a mirage of colors.
When a large portion of your landscape is covered in grass, regular mowing, fertilizing and irrigation becomes necessary. We offer turf renovation services which not only improve the quality of the soil but also increase the longevity of the turf.
Mulching and Edging Services
These are yet another integral part of landscape services. While mulching makes your landscape visually more appealing by managing the moisture level and controlling the weed and grass overgrowth, edging separates the lawns from the paved surfaces thus enhancing the design of your landscape.
So, if you live in the regions of Ellicott City, Sykesville, Glenelg, Glenwood, MD, West Friendship, Clarksville, MD, and need someone to maintain your landscape, you can contact us.