Landscape Walkways and Patio Walkways in Howard County
If your walkways are unimpressive or worse, damaged and in disarray, we can take your landscape and patio walkway to the next level! Serving homeowners and businesses in the Howard County area for over two decades, our team helps you create attractive and impressive patio and landscape walkways. Walkways are often the first impression of your home or building, and can immediately improve your curb appeal when updated. At Absolute Landscape & Turf Services, we can work with you every step of the way from design to installation.
To inquire about your patio walkway, or to start working with a professional, get in touch with us today and schedule an appointment. With Absolute Landscape, your landscape dreams are never too big!
Landscape Walkways in Howard County
If you've spent a lot of time, money, and energy on your landscaping, it should be enjoyed! At Absolute Landscape & Turf Services, we help homeowners and businesses in Howard County, and the surrounding areas create safe and attractive walkways through and around their landscaping. Available in a vast range of materials and styles, you can enjoy landscape walkways that make your business or home's exterior inviting and agreeable. You can also add several features to your landscape walkway such as:
Low voltage lighting
Stepping stones
Water features
Retaining walls
Trees & shrubs
Gravel & bark
Statues, and so much more!
Patio Walkways in Howard County, MD
For walkways throughout your yard or right to your front door, we work with you and your budget to find you the right patio walkway solutions for your Howard County home or business. Whether you're looking for a composite patio that gives the illusion of wood, or a natural stone material that takes the rustic-chic look to a new level, we're here to help you get exactly what you're looking for. From all aspects of the design-build process, we keep you in the loop to ensure your complete satisfaction with our work. You don't have to settle for a boring walkway any longer, get in touch with us today to schedule an appointment and speak with an experienced patio walkway landscaper!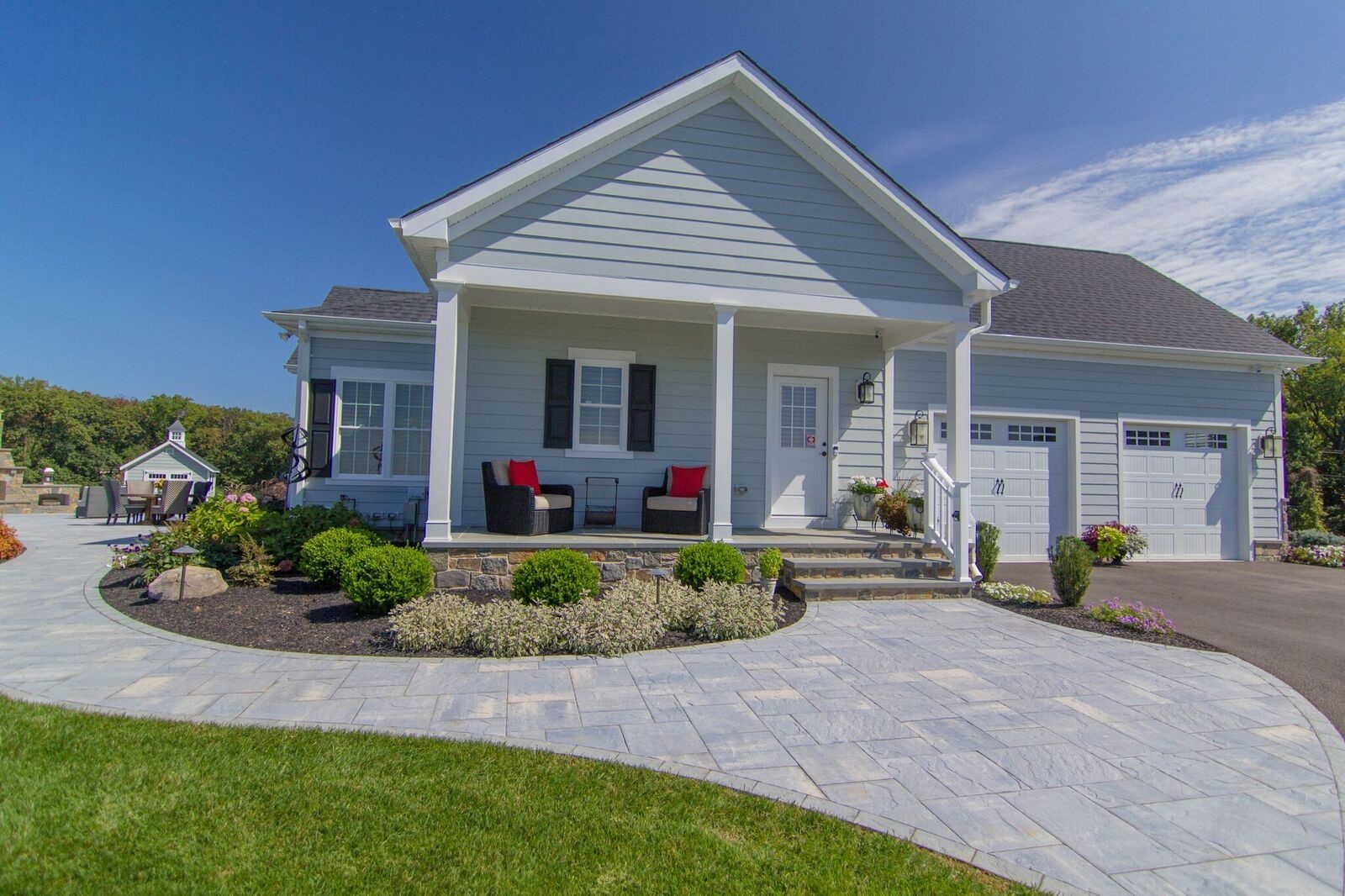 At Absolute Landscape & Turf Services, we help homeowners and businesses in Howard County, Maryland, and the surrounding areas design and install attractive patio walkways. Howard County, known as one of the best places to live in the state, offers a vast range of activities and attractive real estate options. Experience the Columbia Center for Theatrical Arts, or stroll down Ellicott City's historic main street. Any local will let you know that Howard County is a beautiful place to be, and we're here to contribute to that attractive aesthetic by helping you spruce up your patio walkway.
Have a landscaping issue you just can't solve?
We're Here For You
Contact the experts at Absolute Landscape and Turf today!
410-489-0655