What Flowers Bloom Each Season in Maryland?
Flower rotation refers to the division or replacement of crops so different flowers grow throughout the year. While flower rotation can be a complex hobby and difficult to navigate, hiring a professional landscape designer ensures that the right flowers are planted from the start. This ensures year-round blooms that enhance your garden and outdoor area. Other common advantages of hiring a landscaper for flower rotation maintenance includes:
Minimized Pests/Disease – Flower rotation reduces pests and diseases by the replacement of new crops that have not been affected by a plant's growth in previous seasons.
Diversity – Flower rotation and other landscape maintenance services improve the diversity of your landscape design. Tired of seeing the same flowers and plants? Flower rotation keeps things fresh!
Year-Round Results – Different seasons bring about different blooms. Flower rotations ensure year-round beauty that your neighbors will envy.
Seasonal Blooms in Maryland
Your garden should not have to suffer from seasonal changes! Professional landscape maintenance services ensure that flowers are always blooming throughout the year. Not sure which flowers are in bloom during each season? Here's a brief guide to the most common Maryland blooms during each season of the year.

Landscape Design & Maintenance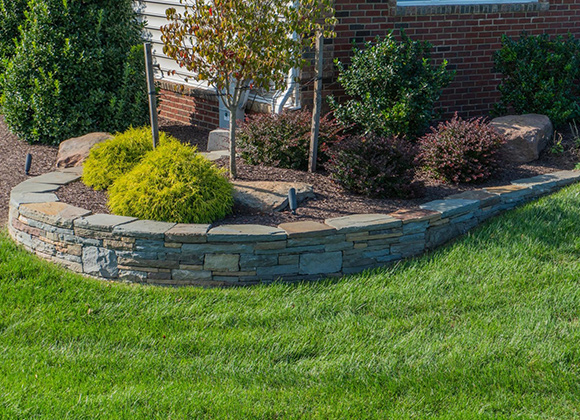 Working with a professional landscaper can ensure that your home and/or business is set up with the correct flowers from the start. With ample knowledge and experience in landscape design and maintenance, professional landscapers not only understand what flowers are in bloom each season but maintain flowers throughout the year with rotations, so your property always has something in bloom.
At Absolute Landscape & Turf Services, we have over 20 years of experience serving homeowners and businesses with professional landscaping maintenance in Howard County, Clarksville, Glenelg, Glenwood, Ellicott City, Dayton, Sykesville, West Friendship, Marriottsville, MD, and the surrounding areas. Through professional landscape maintenance plans that are custom-tailored to your needs, we keep up on year-round maintenance, such as flower rotations, to ensure your satisfaction in every season.
Looking for the right contractors for landscaping services?
We're Here For You
Contact the experts at Absolute Landscape & Turf Services today!
410-489-0655