Landscaping in Howard County, MD, for Residential Homeowners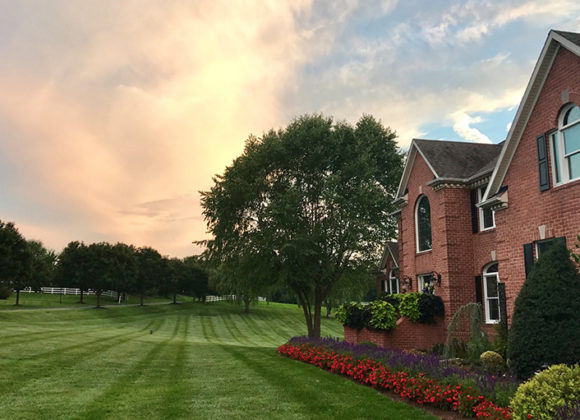 When you need landscaping in Howard County, MD look to Absolute Landscape & Turf Services for all your needs. We are a full-service landscaping company and our goal is to keep all our clients happy, by providing top-notch service. Whatever your landscaping needs, we can provide the services to make your landscaping look fantastic, all year round. Our goal is to add beauty to your outdoor landscaping, along with functionality. All our landscaping experts truly enjoy their jobs, which means they provide quality work, for each of our residential homeowners in Howard County, MD.
Landscaping Ideas for Every Customer
Our staff is available to work with you, to bring your residential landscaping to life, in Howard County, MD Whether you have a landscaping design in mind, or you'd like us to plan one for you, we will bring all your landscaping ideas to life and create an outdoor area which brings happiness and serenity to your life. The best way to make your landscaping look full and fresh is to use local shrubbery and plants, which will provide a natural look to your home. If you have certain plants and shrubs in mind, we will incorporate those into your landscape design. With over 20 years in landscaping design, we understand what will work for your property and how to maintain it.
Providing Excellent Landscaping in Howard County, MD
Our certified labor and management team will work together on your landscape project to make sure you receive the best plants, shrubs, and flowers, along with excellent lawn maintenance, to provide you with the ultimate landscape experience. Many of our customers have been with us for years, because they know we, at Absolute Landscape & Turf Services, are here to do our very best for your landscaping in Howard County, MD. For more information on landscaping services call, 410-489-0655.
Landscaping Services Provided in The Howard County area
As locals in Howard County, Absolute Landscape is the go-to choice for all things landscaping for homeowners throughout the county. Howard County offers something special for everyone! Who doesn't love motorcycles? Even if you don't ride them, they are fun to look at. Head on over to The Vintage BMW Motorcycle Museum to check out 65 classic and vintage BMW Motorcycles. You'll see motorcycles from as far back as 1925 to BMW's ridden around the world. When you're done living life in the fast lane, head over to Columbia Art Center to take an art class or visit the galleries, to view work by local artists on display. After you've admired all the work on display, head over to the gift shop, and buy yourself something. You deserve it!
Have a landscaping issue you just can't solve?
We're Here For You
Contact the experts at Absolute Landscape and Turf today!
410-489-0655