Landscaping your property, whether that's a residential or commercial property in Ellicott City, Clarksville, Highland, Olney, Marriotsville, Glenwood, or the surrounding areas, is an important consideration. This is not something that should be done on a whim, and that's why so many people turn to Absolute Landscape & Turf Services, Inc. Our experienced team will make sure that your landscaping plans are appropriate and will address the important issues that your property presents, and you need addressed. Contact us today to learn more and get started on transforming your landscaping.
What To Do About Your Landscaping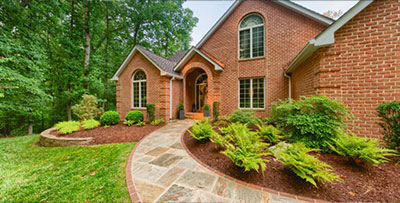 Landscaping can be intimidating as you may not know where to start, what you want, or even how to do it. And one of the best things that you can do from the start is to work with a professional landscaping company to benefit from their experience and knowledge. From using the right materials for hardscaping to understanding what plants can thrive in your environment, they will help to make your space beautiful and functional.
It is important that you understand what your budget is for your landscaping project. Even small landscaping projects should have a budget so that you don't end up spending a lot more when you don't need it. Along with a budget you should also have a plan for just what area you want to work on. It could be your entire backyard that you want changed or it could just be a small area that you want to add a small patio.
Things To Remember
Just as you need to have a budget and an idea of what part of your property is to be landscaped, there are other things to remember as well. Don't forget about the functionality of the space you are having landscaped. What is it that you want from entertainment flower garden to admire, a seating area for entertaining, or something else? Seating is important in your landscaping plans, so don't forget to consider ways to add even a few areas for seating.
You may also consider some additional landscape lighting along with the other landscaping efforts you want to include. Our team at Absolute Landscape & Turf Services, Inc. can provide you with a number of different ideas and inspirational images to help you develop your master landscape plans for your Ellicott City, Clarksville, Highland, Olney, Marriotsville, Glenwood, and surrounding area home or business. Contact us today to start the journey towards a great landscape for your property.