Driving around the homes and businesses in Marriottsville, Howard County, Glenwood, Clarksville, MD, Ellicott City, and the surrounding areas, you can see the difference that landscaping can make. The professionals at Absolute Landscape & Turf Services can do the same for your home or business. From simple accents around your sidewalks like flowers and shrubs to larger projects like retaining walls and hardscaping outdoor areas, they can make your property more appealing while also helping to positively impact environmental concerns. Give them a call today to learn what they can do for your property and to get your projects started.
Residential Landscaping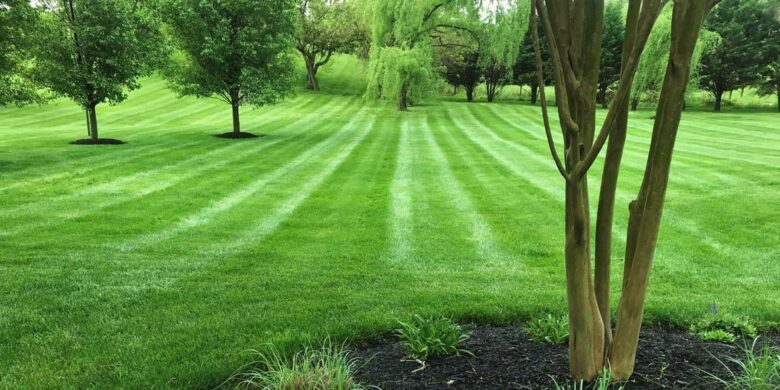 Keeping your home and property looking good is important and part of the enjoyment of owning a home. You also want to utilize your property in a way that makes it easy to maintain. Absolute Landscape & Turf Services can help on both fronts. They can add that deck that you've wanted, or build a patio with a fire pit to enjoy in the evenings. Perhaps you would like some landscape lighting around the flower beds or you may want a more permanent outdoor kitchen. They can also provide ongoing maintenance as well if you don't have the time or would prefer a professional touch. Working with their design team, you will be able to transform your property to realize the vision that you have. They will recommend things that you may not have considered and will be there all the way through the project and follow up with you after everything is done to ensure you are satisfied with the results.
Commercial Landscaping
When customers pull up to your business, how the outside of your business looks is just as important as what they will find on the inside. A plain entrance is less impactful when compared to having an entrance that has had landscaping improvements done to it. This might include a small water feature, small plants, landscape lighting, or other structures. Not only that but it is important to maintain any green space that you have around your building, as taking care of the small things like that translates into confidence from customers that you will take care of their needs as well. Their design experts at Absolute Landscape & Turf Services are committed to creating, installing, and building a unique outdoor structure that is inviting, attractive, and adds beauty and functionality to any building or community. Contact them today to add their expertise to your landscaping needs in Marriottsville, Howard County, Glenwood, Clarksville, MD, Ellicott City, and the surrounding areas.