Do you have a huge lawn or a sprawling outdoor in front of your house? Having a huge outdoor is a blessing. There are so many ways in which you can make use of a large outdoor. But simply having a huge landscape is not going to be enough. You have to make sure that you maintain it well. But maintaining a huge area all by yourself will not be a problem. That is why you should hire a professional service for landscape maintenance. We at Absolute Landscape & Turf, Inc., can be the right choice for you. We are an established and reliable company which can prepare a comprehensive program for maintaining your beautiful landscape. We have different kinds of things tailored for you so that it is functional and looks overall aesthetic in nature. Right from mowing, pruning, leaf removal to mulching and edging, turf renovation, and aeration and seeding, etc. So, if you belong to areas such as Ellicott City, Sykesville, Glenwood MD, West Friendship, Glenelg, or Clarksville MD, then you can opt for us.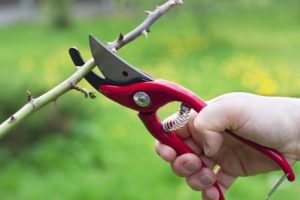 Here, we have put together a few important things to check about a landscaping maintenance company before taking the decision. Take a look.
Reputation
Before you take the decision of a good landscaping maintenance company, you must ensure that the company enjoys a good reputation in the market for this service. Check the feedback and ratings given by their former clients and be rest assured that this is going to serve you well.
Pricing
Next, you have to check if the company is suitable for your budget or not. That is why you must take quotes in advance about the amount charged by the company for this service and then see if it is feasible for your pockets to afford it or not.
So, if you are interested in choosing us, then contact us today.