Does your home have a garden? Are you planning on beautifying your garden area? How you landscape your property tells us a lot about your personality. What sets Absolute Landscape & Turf Services apart from the rest are our landscaping ideas, the materials used, our designing team, and most importantly our attention to detail. The installation team will first sit with the client and get a clear vision of what they want and then they will collaborate with our designers to give you the perfect landscape of your dreams. Whether you want walkways or steps, hardscapes, decks, install fire pits or fireplaces, have water fountain features, even basic landscape maintenance, and upkeep, you will get each kind of service from us. With our offices in the regions of Ellicott City, Howard County, Glenelg, West Friendship, Sykesville, Clarksville we have received top referrals, ratings, and repeat customers.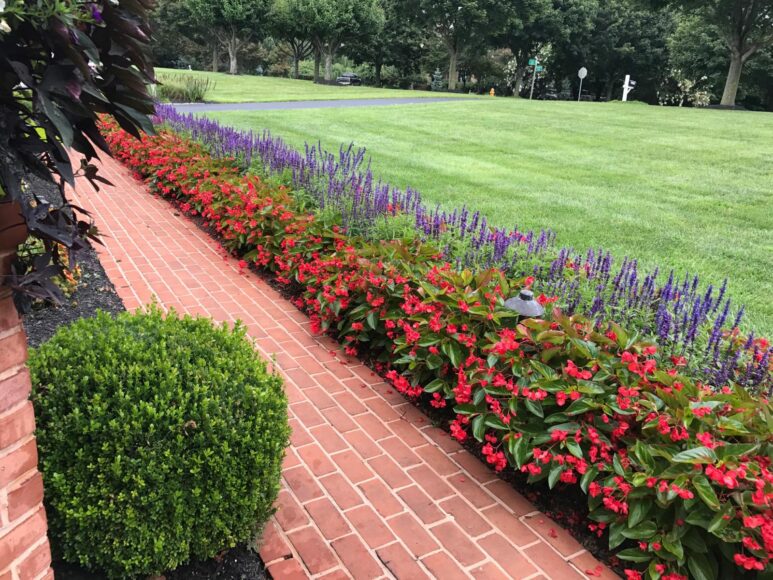 Below we have mentioned 3 reasons why landscaping is important for your property. Take a look.
Improve the curb appeal of your property
A property with excellent landscaping will definitely stand out in the line of houses in your area. A well-maintained landscape not only makes your house look attractive but also increases the resale value of your home.
Creates an area for relaxation
When you spend money on landscaping, you are investing in creating an area for relaxation and entertainment for you and your family. A cozy corner with plants, a sitting area, and a little pool is a nice place to spend the weekend.
Helps you connect with Mother Nature
When you have a garden that is beautifully designed with exquisite trees and plants, spending a few moments in that garden will help soothe your senses and get rid of the daily stress of life.
So, if you want to get any ideas about landscaping your property, you can get in touch with us at 410- 489- 0655.