A well-groomed landscape will form a good first impression of the building or society you live in. at Absolute Landscape & Turf Inc., we can develop a plan that includes designing, installing, maintaining as well as other landscaping services. We being a full-service grounds maintenance company offer services like turf renovation, seasonal flower rotation, mowing services, aeration and overseeding, and also mulching and edging services. To get a full understanding of your vision we start by building a relationship with our customers. Then we chart up a comprehensive program that will suit all your unique needs and increase the beauty and functionality of your outdoor space. Amongst our various services, we also have a full tress care service where we evaluate the structural integrity of the tree. Whether a tree in your area needs to be pruned, stabilized, or removed, our tree experts can offer their services to keep the aesthetic beauty of your property intact. Our workmen are committed to bringing quality service to both our residential and commercial clients.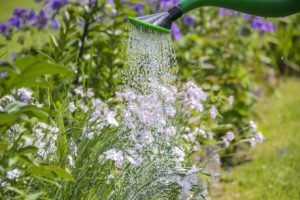 Below we have mentioned 2 important reasons to hire a landscaping service company. Take a look.
Digging your old yard and re-designing it, purchasing all the materials, and installing everything is all very time consuming and exhausting. By hiring a professional landscaper you will not only save time but also have less stress and headaches as this is a type of commitment that is not for everyone.
Getting professional help is recommended if you want the best results. Their years of training and hands-on experience will have a huge impact on the final result. Apart from looking up your space and making unique suggestions, they will also make small necessary changes that you might otherwise overlook.
So, if you are a resident of Sykesville, Ellicott City, Glenwood MD, West Friendship, Glenelg, and Clarksville MD, and you want a company for your landscape services, then you can contact us on (410) 795.9300.