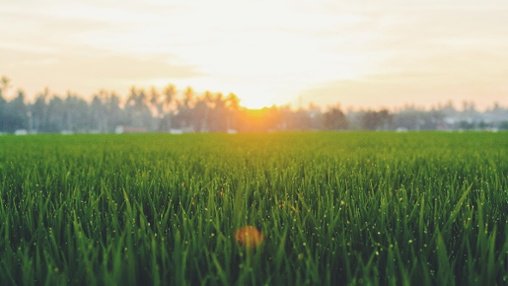 Having a healthy, lush green lawn is any homeowner's dream. With the right lawn care maintenance program, your dream can become a reality. Knowing what your grass needs is essential in achieving a rich green lawn.
Proper cutting, watering, fertilizing, and aerating are all steps in keeping your grass healthy. At Absolute, we provide complete lawn care services for all of the seasons. Below is further information about the different programs that we offer.
Grub Control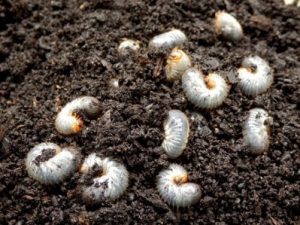 Grubs are the larval stage of beetles, which feed on the roots of your grass and will cause stress to your lawn. During the cooler, wetter spring, the grass is able to outgrow the stress so it is not apparent, but during the summer months, when it is hot and dry, the problems are shown in the form of dead and dying turf grass patches. The grubs often eat such a large area of the turf grass roots that it can be rolled up like a carpet. The grub damage can be reduced by applying a preventative insecticide application in the summer to control young grubs shortly after they hatch in mid to late summer. If you already have grubs, our experts can apply curative insecticide to kill off the existing grub problem.
Crabgrass Pre-emergent and Fertilizer
Image from http://www.ruralmessenger.com/kansas-news/horticulture/crabgrass-control/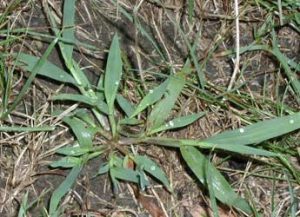 Crabgrass is a summer annual that grows rapidly and is very unsightly. Crabgrass is a weed of opportunity- it will fill that bare spot in your lawn and will grow when the grass will not. It is one of the most troublesome weeds found in lawns. The best way to control crabgrass is to apply a pre-emergent to prevent its growth and then to maintain the health and vigor of the lawn. Maintaining the lawn at the proper height, apply fertilizer at the appropriate times and rates, and keeping the grass thick and full will keep the crabgrass from growing.
Aerating and Seeding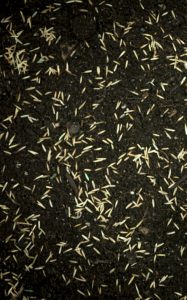 Our aeration and seeding program uses mechanical equipment to machine core aerate all lawn areas. Mechanical aeration eases compacted soil in established turf, encourages root growth by increasing oxygen flow to roots, and allows seed, lime, and fertilizer to enter into the soil. Core aerators remove plugs of soil from the turf and in turn create a system of large pores for moisture and plant nutrients to enter. This service is typically performed in late August to October.
Late Fall Fertilizer
image from https://www.thisoldhouse.com/ideas/essential-tips-fall-fertilizing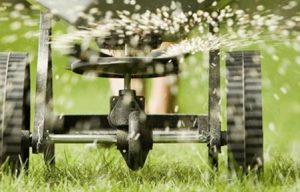 There are many advantages of fertilizing in late fall. Some of the advantages include better lawn color in the fall and winter, earlier green color in spring, increased lawn thickness, and improved root growth. Our late fall fertilizer is typically applied in late August to early October. We also treat for broadleaf weeds during the application to ensure your lawn remains healthy, even during the off season.
Don't spend this beautiful weather fretting over your lawn or overwhelmed with outdoor chores. Let our professionals at Absolute help you achieve the lush, green lawn of your dreams! Click here for a free consolation and more information about our turf care programs.