Outdoor Kitchens in Howard County, MD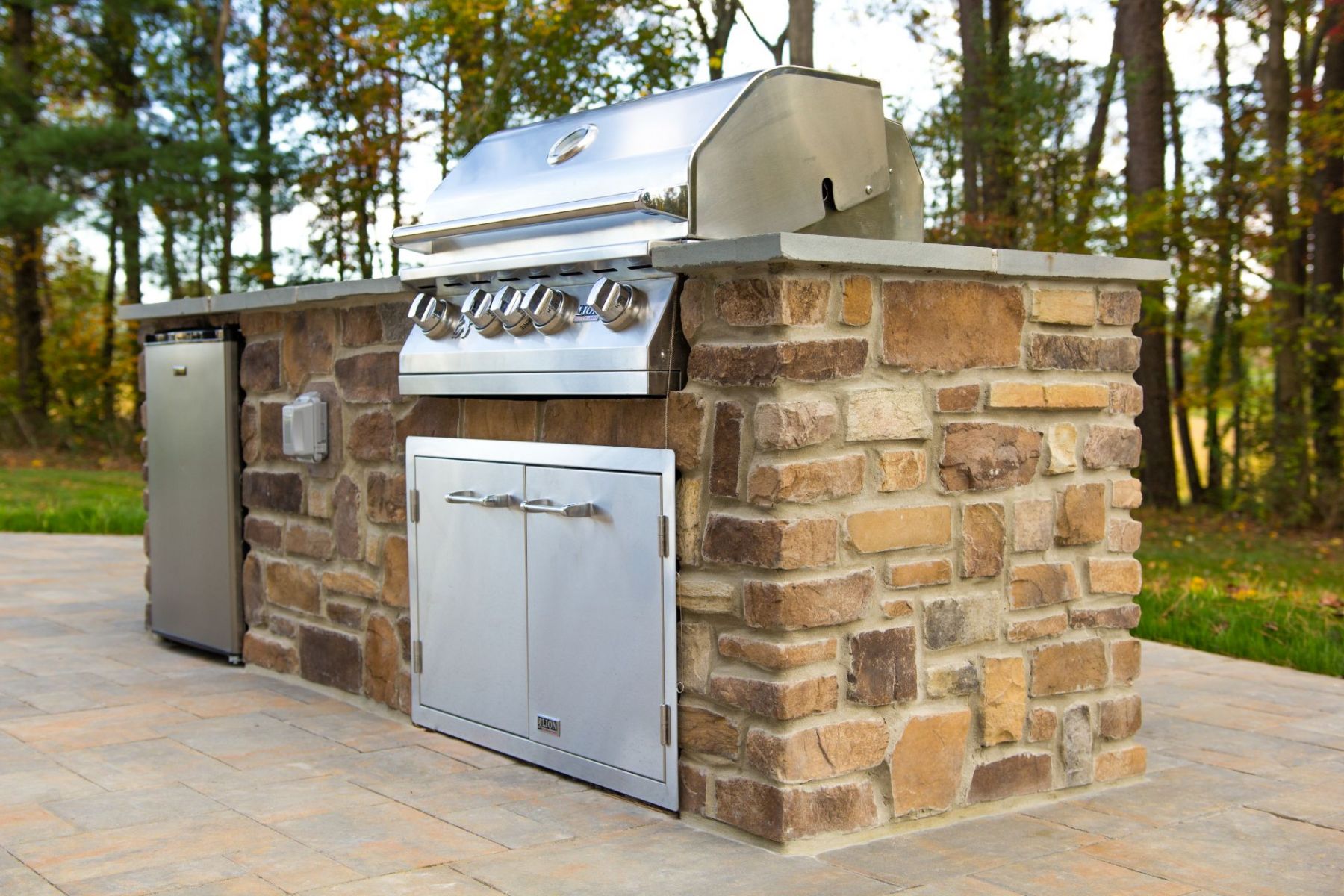 At Absolute Landscape & Turf Services, we bring the magic of your indoor kitchen to the outside with stunning outdoor kitchens in Howard County, MD. By working with you to make your design dreams a reality, we exceed your expectations so you're left with a beautiful and functional outdoor kitchen space. We have been serving communities in Howard County, including Clarksville, Dayton, Glenelg, Glenwood, West Friendship, and the surrounding areas, for over 20 years. Within that time, we have built a reputation around our quality craftsmanship and professionalism. We will help you through the entire process of creating or updating your outdoor kitchen from designing and planning, to installation.
Outdoor Kitchen Design and Installation in Howard County
Every good thing in life should be carefully thought-out and planned. At Absolute Landscape, we work with you to create a custom outdoor kitchen design that is tailored to fit your unique requirements. Known as the design-build method, we involve you in every step of the process to ensure that you're 100% satisfied with the progress and completion of your outdoor kitchen. Our design-build process is broken down into two parts: design and installation.
Design
The design aspect of outdoor kitchen construction includes an initial evaluation and survey of your property.
Once the initial evaluation is complete, we will propose a layout for your outdoor kitchen, customized to your needs.
After the layout design has been perfected and approved, we begin work on the new outdoor kitchen installation.
Installation
Installation starts with project management. Our experienced project managers work with you to create an outdoor space that is both functional and attractive.
During the process, we can keep you updated on every step, ensuring that you are satisfied with our progress.
As an additional assurance, we conduct a post-construction walk-through where we analyze our work and make sure that you are content with your new outdoor kitchen design!
Outdoor Kitchens in Howard County, MD
At Absolute Landscape & Turf Services, we are delighted to offer Howard County and the surrounding areas quality and attractive outdoor kitchen areas that make a statement. Whether you're tired of heating up food in the house or just looking for another area to wow your guests, we work with you to make your kitchen dreams a reality. Our outdoor kitchen design options include but are not limited to:
Islands to prepare your food.
Pizza ovens for your home pizzeria.
Warming drawers to keep food fresh.
Refrigerators for fresh food and drink.
Outdoor seating areas to entertain guests.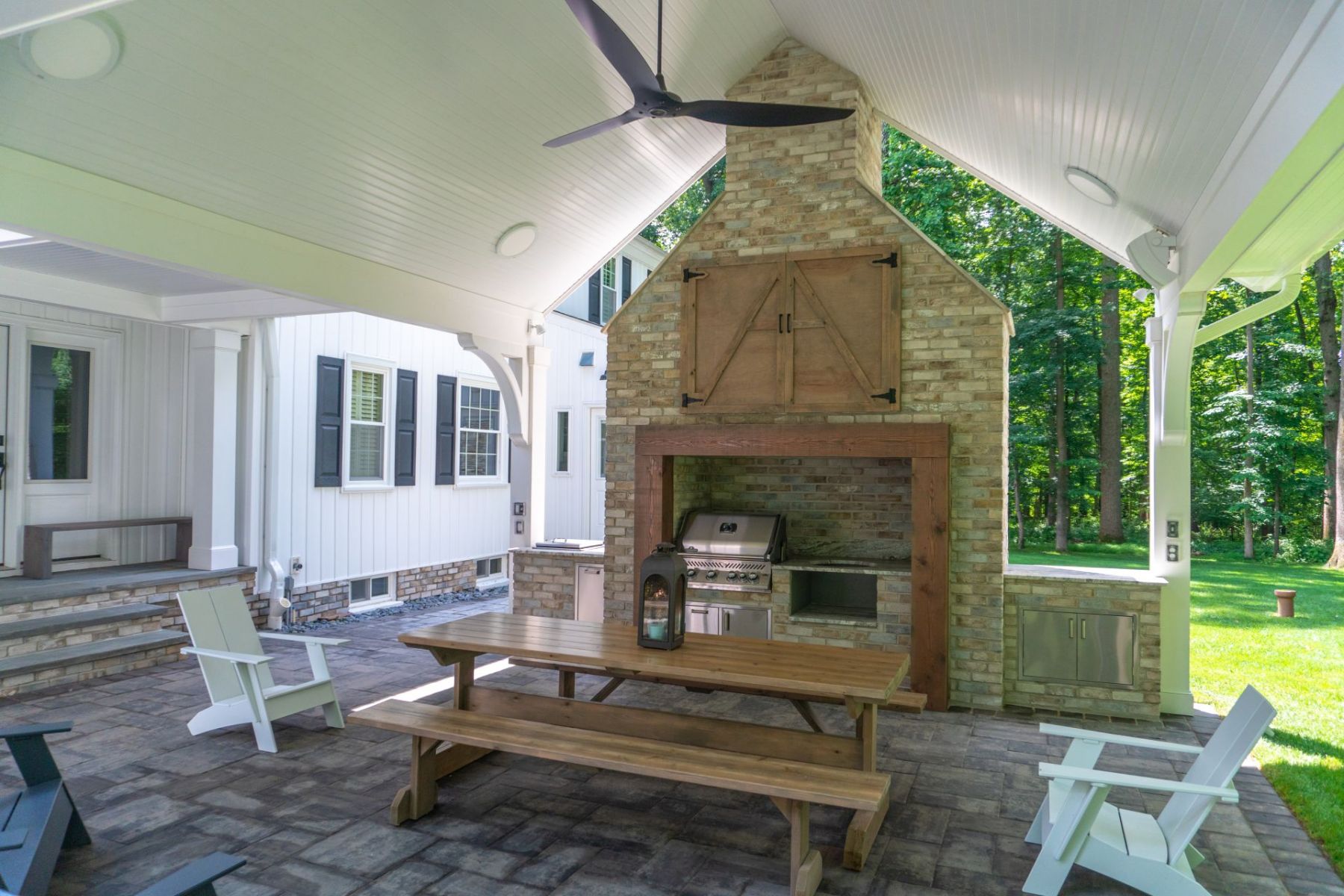 Howard County, Maryland, is an affluent community composed of several districts. While each district is unique, homeowners enjoy attractive housing options that are ideal for raising a family and entertaining guests. While this county is the smallest by total area in Maryland, it is located in the Piedmont Plateau region, which offers many rolling hills and beautiful scenery. Many locals consider it the best place to live in all of Maryland. If you are one of those locals that loves everything Howard County has to offer, but your home doesn't have the outdoor living space to match, then what are you waiting for? Outdoor kitchens create a practical area for entertaining guests and creating lasting memories. Contact Absolute Landscape today!
Have a landscaping issue you just can't solve?
We're Here For You
Contact the experts at Absolute Landscape and Turf today!
410-489-0655