Outdoor Patio Design, & Outdoor Patio Installation in Clarksville, Maryland
Whether you have an existing patio in Clarksville that needs updating or a yard that's calling to you to create a beautiful outdoor patio design, our consultants at Absolute Landscape & Turf Services, Inc. are here to bring your vision to life. We can work with any size outdoor space to create a comfortable and inviting outdoor patio design.
Our designers will work with you and create a master patio design plan, incorporating your ideas while keeping the whole picture of the finished outdoor patio installation in mind. Whatever your budget, our outdoor patio design and installation consultants will create a relaxing space for you and your family.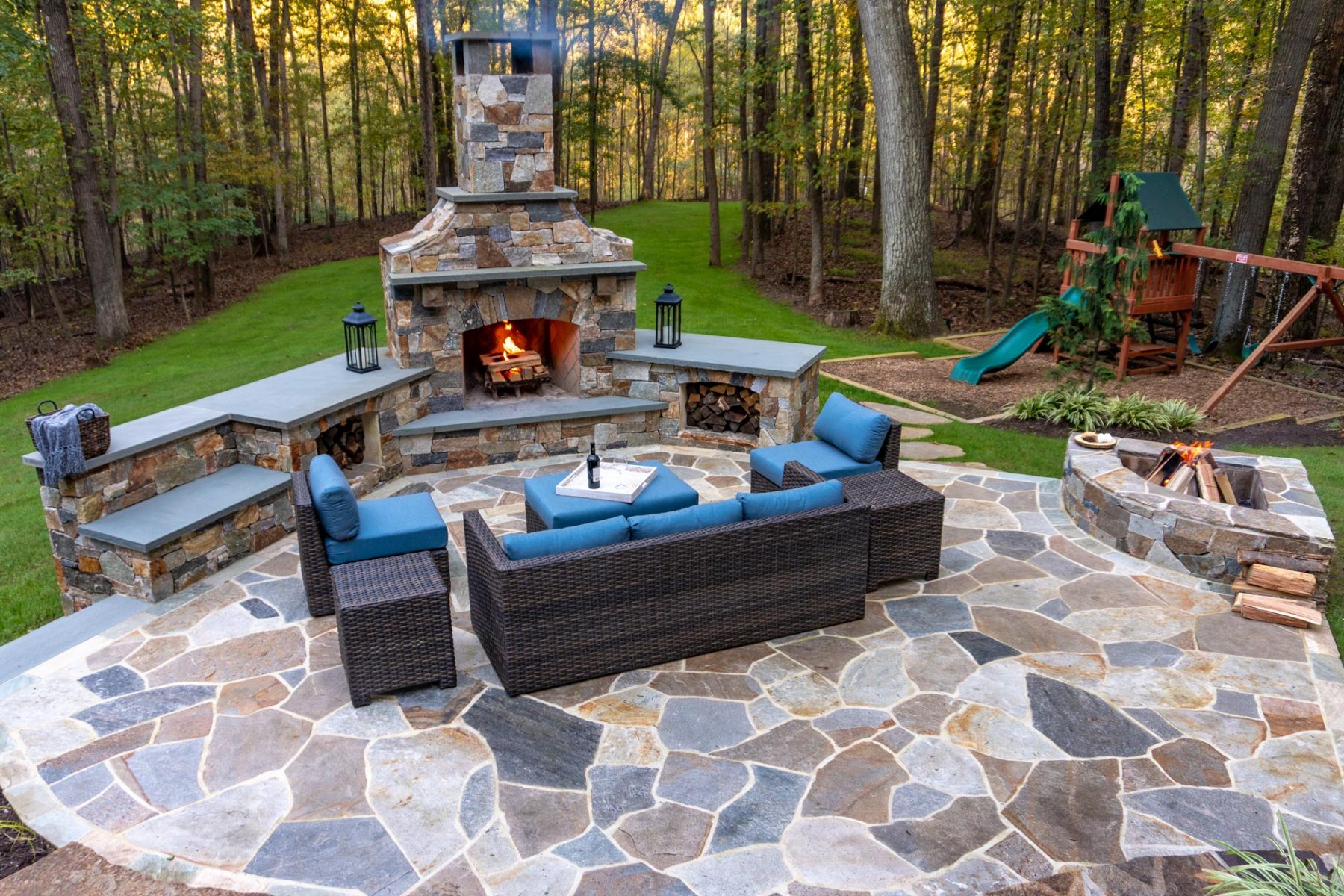 Outdoor Patio Installation in Clarksville
Our staff holds many certifications for installations, including the Interlocking Concrete Paving Institute and the National Concrete Masonry Association. We can install natural stone, pavers, brick, tile and so much more to make your outdoor patio design come to life. Once the design is approved, the next phase is the outdoor patio installation. Materials will be ordered and your patio installation will be scheduled. Our staff will oversee all aspects of the outdoor patio installation and upon completion will walk you through to make sure you are completely satisfied.
Outdoor Patio Design in Clarksville, MD
While planning for your Clarksville outdoor patio design, our consultants will ask questions to understand how the space will be used. Will you be entertaining large parties or intimate gatherings? Will you use large outdoor furniture or sleek and slim designed furniture? Thinking about an outdoor built-in barbeque, fire-pit or fireplace? All these answers will help guide our designers in creating your perfect outdoor patio design. What type of materials do you prefer? Is there a certain look you like, such as rustic, English garden or modern? Our goal is always absolute client satisfaction, so we keep the lines of communication open throughout the entire project. We are only a phone call away and our staff will get back to you within 24 hours. Contact us for more information on outdoor patio design and outdoor patio installation in Clarksville.
Have lunch at Clarksville Commons. A modern building with multiple restaurants and a cupcake café for dessert. They often have events for children, so check the schedule frequently. Spend some time outdoors and visit the Robinson Nature Center. Hike on paved pathways and rugged terrain or bring your little ones to discover the Nature Place, an outdoor activity center for children.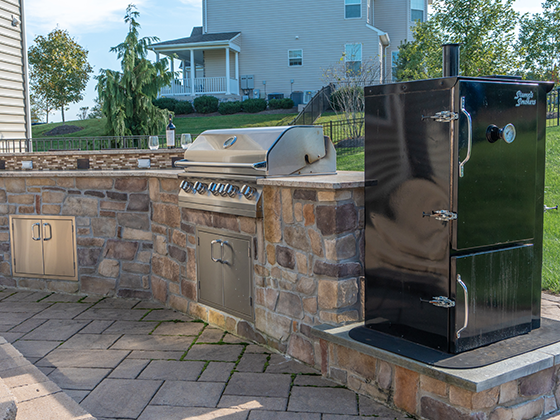 Have a landscaping issue you just can't solve?
We're Here For You
Contact the experts at Absolute Landscape and Turf today!
410-489-0655