Outdoor Patio Design and Outdoor Patio Installation in Howard County, MD
If you are not 100% satisfied with your outdoor area, we are here to help. At Absolute Landscape & Turf Services, we work with you to help you find the right outdoor patio design for your Howard County home, including for residents in Ellicott City, Glenelg, Clarksville, Glenwood, MD, and the surrounding areas. From natural stone to landscape patio pavers, we get your home ready to entertain guests by creating a magical and unique outdoor patio area for you and your loved ones. If you're curious if a new outdoor patio design is right for your home, schedule an appointment with us today!
Landscape Patio Pavers and More for Howard County Homes
Landscape patio pavers are a seamless and easily-installed outdoor patio material that provides Howard County, MD, homeowners with durable and long-lasting outdoor patio spaces. These landscape patio pavers are great for creating custom looks, as you can make intricate designs by changing up the lines and direction. Or, use a mix of materials to feature edging or separation. We have a large selection of quality material we work with including:
Natural stone
Pavers
Tile
Brick
If you're not sure if landscape patio pavers are the right choice for you, give us a call today to chat about your options.
Outdoor Patio Installation in Howard County, Maryland
Through the design-build process, we help you create the patio you have always dreamed of for your Howard County home. Our team has over 20 years of experience providing homeowners in the area with thoughtful and innovative outdoor patio installations. We start each project by learning what will fit your outdoor space best. We always try to ask as many questions as possible to help us fully understand your vision and tailor a custom design that will transform your outdoor living space into a dream come true.
Throughout the years, Howard County has been awarded as a "Best Place to Live" by CNN numerous times in communities such as Ellicott City and Columbia. Howard County homes are known for being extravagant and attractive. With the bar set high, we strive to achieve landscape and patio installations that match or exceed the kind of qualities homeowners throughout Howard County have come to expect. At Absolute Landscape, we are here to help you keep up with the trends by installing an attractive and efficient outdoor patio area for your Howard County, MD, home.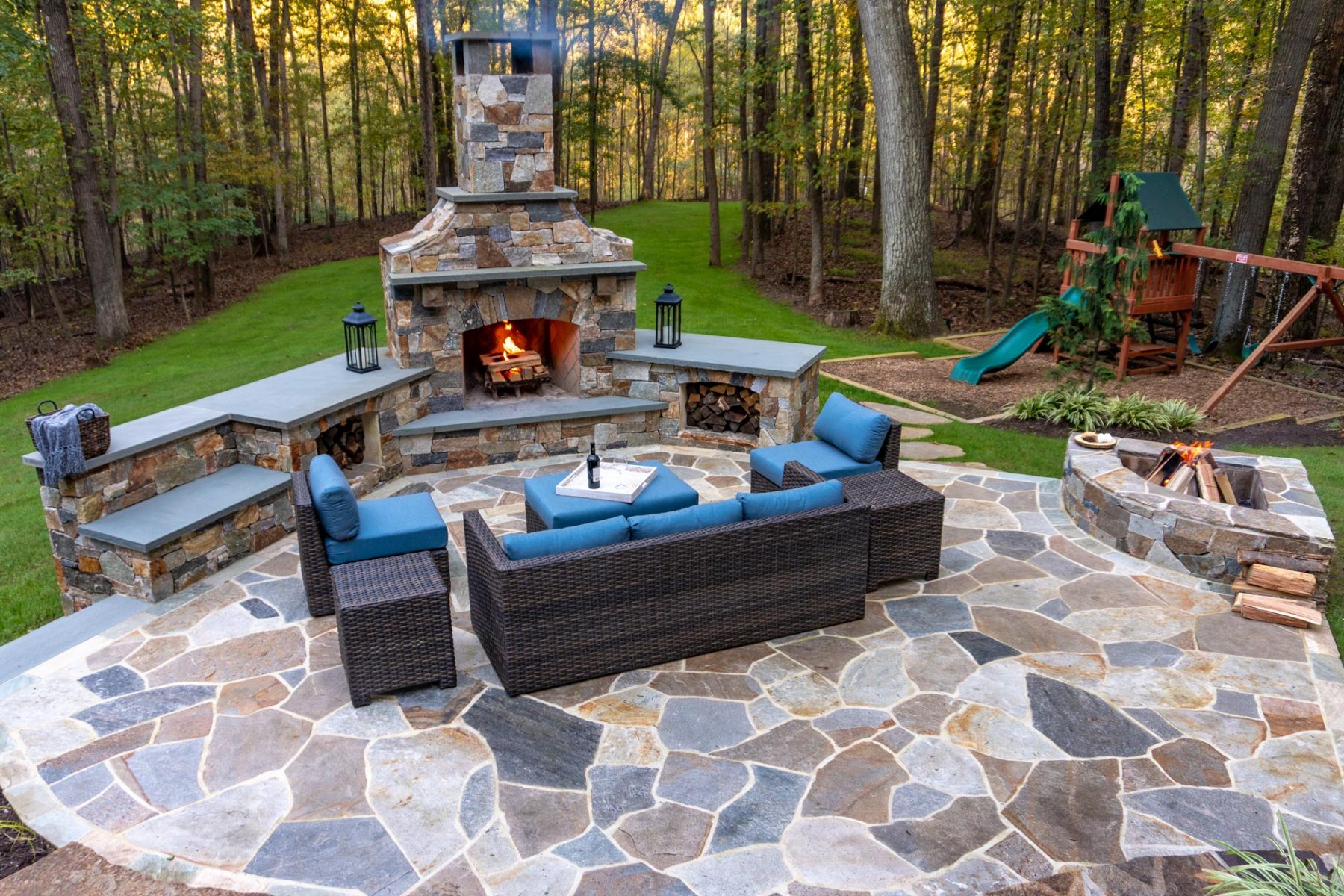 Have a landscaping issue you just can't solve?
We're Here For You
Contact the experts at Absolute Landscape and Turf today!
410-489-0655