Outdoor Patio Design and Patio Installation in Sykesville, Maryland
Living in the bustling Sykesville community leaves you little time to make outdoor improvements and renovations to your own property. Our consultants at Absolute Landscape & Turf Services, Inc. will help you create, plan, and install your vision for the perfect outdoor patio design. In business for almost two decades, we can plan a large or small outdoor patio design and outdoor patio installation, bringing your dreams to life, working within your budget.
Outdoor Patio Installation in Sykesville
Our staff is made up of skilled and certified professionals. Holding certificates from the Interlocking Concrete Paving Institute and the National Concrete Masonry Association, our team works to make sure your Sykesville outdoor patio installation runs smoothly and according to plan. Communication is a key ingredient to a successful project. At Absolute Landscape, we keep you in the loop regarding every aspect of your outdoor patio installation, from the ordering of materials, to scheduling the patio installation, to the final walkthrough. We will also discuss the care and maintenance of your new outdoor patio design and offer you one of our landscape maintenance programs, so you can enjoy your new space and we take care of the upkeep.
Outdoor Patio Design Services in Sykesville, MD
During your meeting with one of our consultants, you'll provide your vision for your outdoor patio design. Our patio designers will ask questions to make sure they are understanding the complete picture of what you would like to do with your patio space. Will you be hosting large parties or small groups? Will you want large furniture with pillows and ottomans or a sleek and slim design? Are you interested in a firepit or fireplace? Maybe you are thinking of a built-in barbeque with a high-top counter? The answers to these questions will help our outdoor patio designers plan a patio you will use throughout the year. Contact us today for more information on outdoor patio design and outdoor patio installation in Sykesville, Maryland.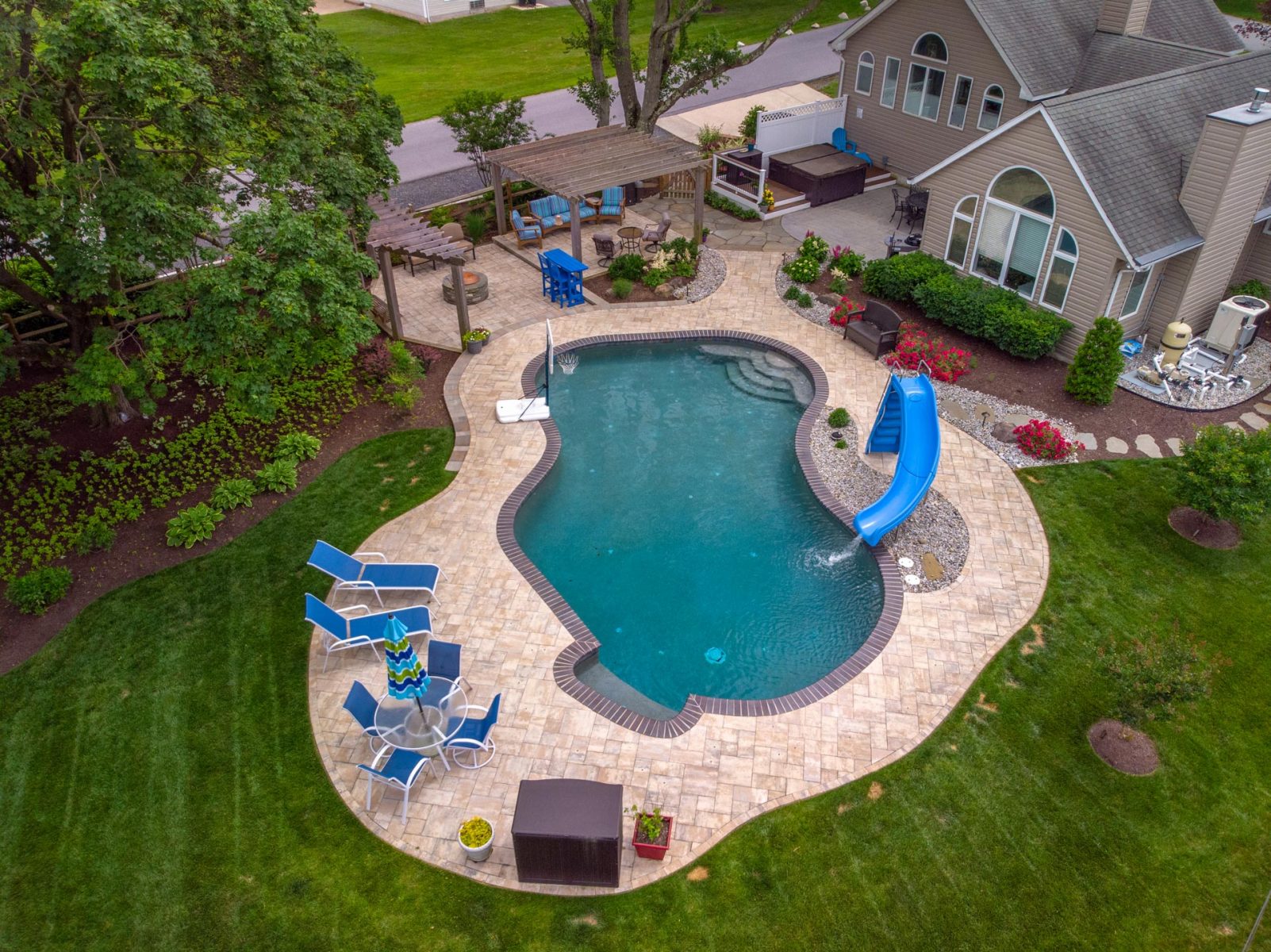 Sykesville is an amazing place to live and explore. Once a privately-owned farm, the Piney Run Park is 550 acres of adventure for families. With 5 miles of hiking trails, you can explore the forest and open spaces, take a boat out on the 300-acre lake or cast a reel and fish from one of the many floating piers or fishing platforms. Visit the Sykesville Gate House Museum for a time capsule, depicting life in this agricultural town, which became a busy main street on the B&O Railroad.
Have a landscaping issue you just can't solve?
We're Here For You
Contact the experts at Absolute Landscape and Turf today!
410-489-0655