Outdoor Patio Installation and Design in Ellicott City, Maryland
Every time you look out your window, you can imagine an outdoor patio design that's inviting and warm. Our outdoor patio installation consultants can make those dreams come true. We will work with you to plan the perfect outdoor patio that works with your outdoor space and budget. Each detail is meticulously planned from the design stage to the installation. For almost two decades, our staff at Absolute Landscape and Turf Services, Inc. have been creating beautiful outdoor patio designs and installations for our clients in Ellicott City.
Outdoor Patio Design in Ellicott City
Whether you are envisioning a modern, traditional, or rustic garden surrounding your outdoor patio design, our consultants at Absolute Landscape & Turf Services, Inc. can bring your ideas to life. Our designers will discuss what type of use you require of your patio. Will you be hosting large parties or small gatherings? Would you like a fire pit or a fireplace as a central feature? Perhaps you want a built-in barbeque with high top counter seating. Does large outdoor furniture appeal to you or would you rather have a sleek, streamlined couch and chair set? These answers will guide our outdoor patio designers in their planning for your patio design and installation.
Outdoor Patio Installation Services in Ellicott City, MD
You can choose from pavers, natural stone, brick, tile, or other types of hardscaping materials as part of your Ellicott City patio design. Whether your outdoor space is large or small, our designers will survey the property and assess the land to plan what preparation is needed before the patio installation begins. Once you review and approve the outdoor patio design, it's time to start the patio installation.
Materials will be ordered and your project manager will schedule the patio installation. Our staff at Absolute Landscape & Turf Services, Inc. is always available to answer any questions and will return your calls within 24 hours, because we believe communication is the key to a successful project. For more information on outdoor patio design and outdoor patio installation in Ellicott City, call us today at 410-489-0655.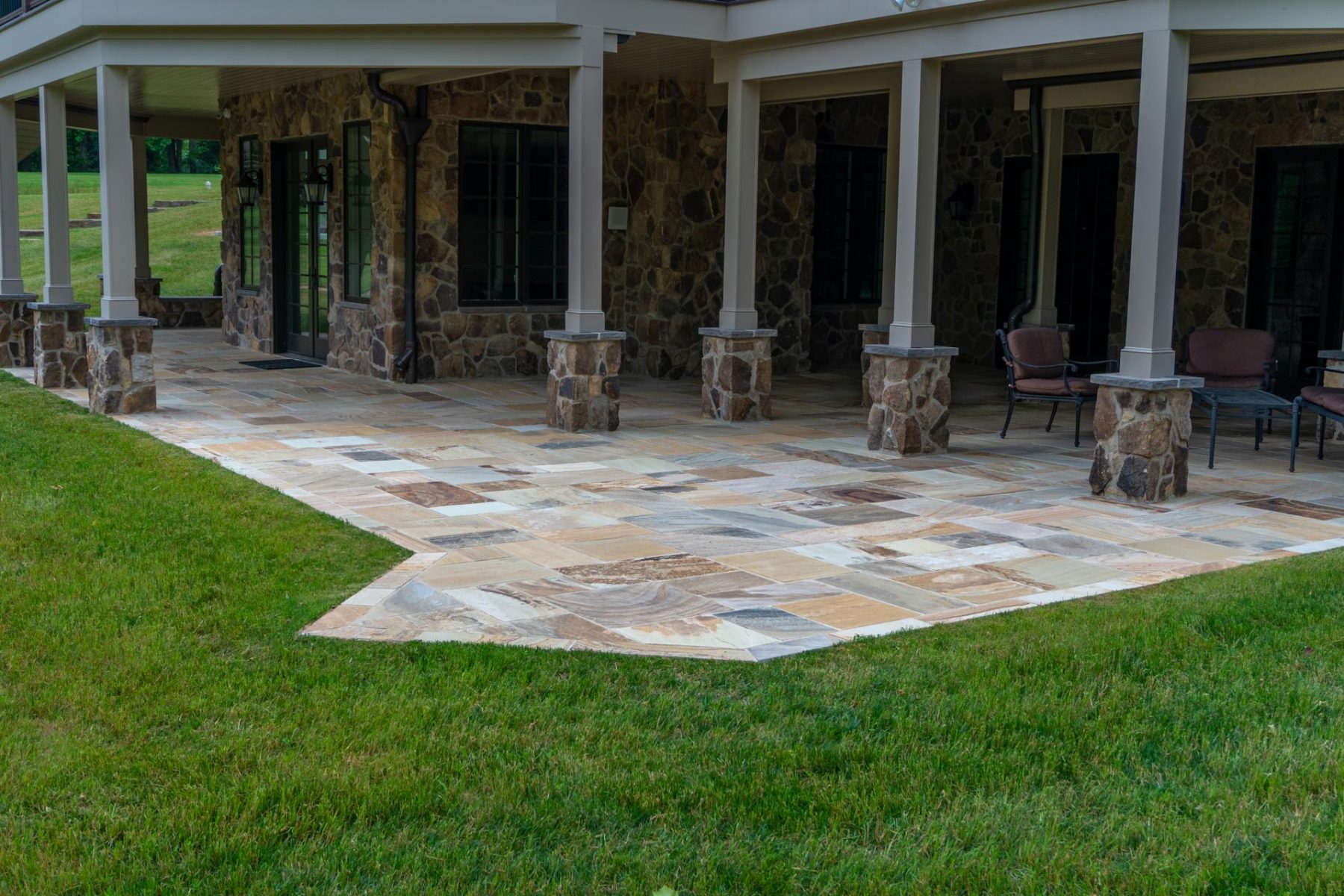 Ellicott City is a beautiful place to visit and live. Explore nature at Patapsco Valley State Park. This 337-acre park has adventure for the whole family. Pick your favorite activity from fishing, hiking, mountain biking, horseback riding, and canoeing. End the day with a picnic in one of the many available areas. Incorporating all the beauty Ellicott City's nature has to offer into your home is easy with the right outdoor living space.
Have a landscaping issue you just can't solve?
We're Here For You
Contact the experts at Absolute Landscape and Turf today!
410-489-0655