Outdoor Patio Installation and Patio Design in Glenwood, Maryland
Building an outdoor patio is not a DIY project, especially when you're busy commuting to work and your only relaxation is on the weekends. That's why residents of Glenwood, Maryland call our outdoor patio designers at Absolute Landscape & Turf Services, Inc. Our consultants will work with you to bring your ideas to life, regardless of the size of your property. For almost two decades, we have been providing outdoor patio design and outdoor patio installation to Glenwood clients. Whether you need to update an existing patio or create a new outdoor patio design plan, our consultants will create a design within your budget.
Outdoor Patio Design in Glenwood
Understanding how your patio space will be used helps our designers create a comprehensive outdoor patio design plan. Our consultant will ask you some questions based on your needs, such as: What will be the main use for your patio? Will you have large gatherings? Small, intimate gatherings? What type of outdoor furniture do you prefer? Large and bulky chairs and couches with lots of pillows or a sleek and slim design? For your patio flooring, do you want natural stone, pavers, or brick? Are you dreaming about having a garden surrounding the patio? How about a fire feature? Firepit or fireplace? Maybe you want a built-in barbeque with counter seating for friends and family. Our team can design your outdoor patio space to reflect your vision.
Outdoor Patio Installation in Glenwood, MD
After the final plan approval, our staff will order materials and outdoor patio installation will be scheduled to begin. Our skilled staff is certified for installations from the Interlocking Concrete Paving Institute and the National Concrete Masonry Association and they will ensure your patio installation is completed in the proper order, for your complete satisfaction. We believe communication is the key to every successful outdoor patio design and installation. For more information on outdoor patio design and outdoor patio installation in Glenwood, contact the professionals at Absolute Landscape & Turf Services Inc.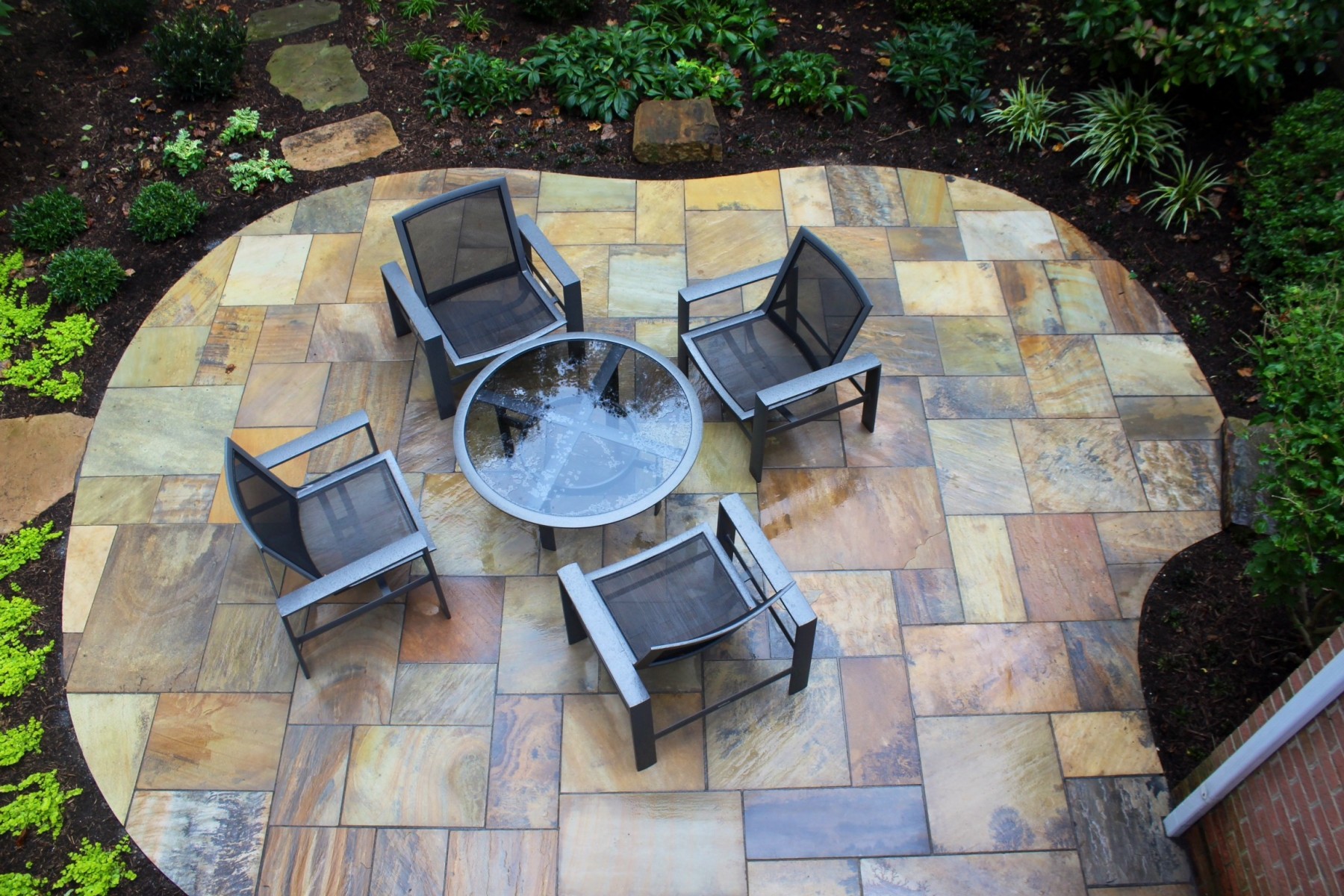 We are proud to service Glenwood, MD, the small suburb of Washington D.C. and Baltimore areas. With only 3600 residents, this community offers a great location to raise a family or visit for the afternoon. Featuring acres of open space, nature lovers and history aficionados alike will enjoy what Glenwood, Maryland, has to offer, including Union Chapel and Round About Hills. If you are a homeowner in Glenwood needing a new outdoor patio living space, Absolute Landscape is a local landscaping and hardscaping company ready to serve you!
Have a landscaping issue you just can't solve?
We're Here For You
Contact the experts at Absolute Landscape and Turf today!
410-489-0655