Outdoor Patio Pavers, Driveway Pavers, Patio Pool Pavers, and Patio Pavers in Clarksville, MD
Are you looking for a way to transform your outdated landscape? Patio pavers are available in a vast range of colors, geometric shapes, and textures, so you can mix and match designs to create a distinct and attractive patio layout for your landscape. From patio design to installation, we work with you every step of the way to ensure your complete satisfaction. Need help planning your outdoor space? Our landscaping professionals are ready to assist you!
Ready to improve your outdoor living space?
PATIO PAVER INSTALLATION
When you invest in the landscaping of your house, it can transform it into a home. You can look forward to time spent in your yard with an updated outdoor living space.
VIEW GALLERY
Outdoor Patio Pavers in Clarksville
We provide stylish outdoor patio paver options for your outdoor area, from landscape borders to walkways, terraces, and more. With average lifespans of two-five decades, patio pavers are a durable and hassle-free option for homeowners looking to add beauty and function to their landscaping. For over 20 years, we've been providing quality outdoor patio pavers from reputable suppliers and helping homeowners like you improve their outdoor spaces with thoughtful designs.
Paver Options for Patios and Landscape Borders
Flagstone Pavers, Bluestone Pavers, Brick Pavers, Concrete Pavers, Cobblestone, Travertine Pavers
Need help planning your outdoor space?
OUR LANDSCAPING PROFESSIONALS ARE READY TO ASSIST YOU
LET'S GET STARTED
Patio Pool Pavers & Driveway Pavers for Clarksville, MD
Whether you know it or not, your pool deck and driveway can significantly impact the overall aesthetic of your home. Are you installing a new pool or updating your driveway? We provide the best driveway pavers and patio pool pavers for your Clarksville home. Increase curbside appeal and your home value, and enjoy the outdoor living space of your dreams.
Driveway Pavers: Our Driveway pavers are available in cobblestone, flagstone, and concrete driveway paver options for durable use and style.
Patio Pool Pavers: Mix and match textures, colors, and materials to create customized pool decks with our impressive supply of patio pool pavers.
Reputable Suppliers
We provide outdoor patio pavers from reputable suppliers, including:
Nicolock – Nicolock has more colors than any other patio paver supplier! With nearly 1,000 different combinations of shapes, textures, and colors, Nicolock offers you customizable and unique outdoor patio solutions for your home.
Techo-Bloc – Techo-Bloc offers a range of outdoor patio paver styles to spruce up your patio, walkway, or terrace. Keeping up with the latest trends, Techo-Bloc has the patio paver solutions you need to improve the look and function of your landscaping.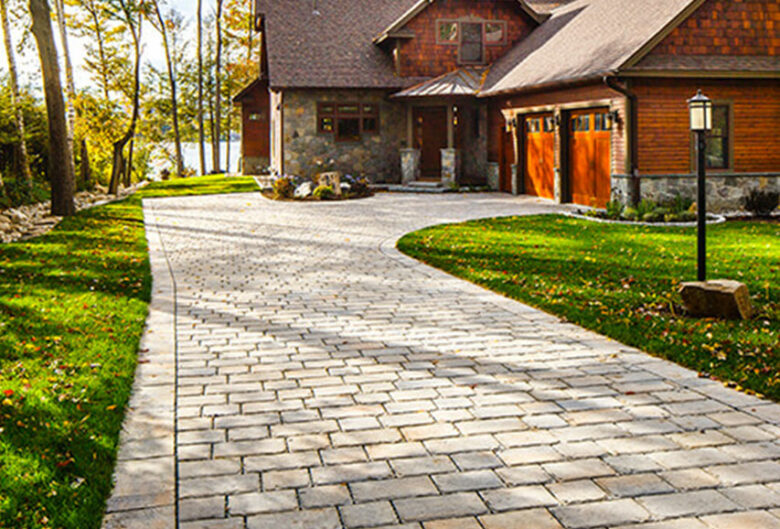 Patio Pavers in Clarksville, Maryland
As the second highest-earning county in the USA, Howard County is the home of Clarksville, MD, an affluent and beautiful city ideal for raising a family. With one of the lowest crime rates in the nation, Clarksville is a safe area full of parks, reservoirs, and trails–ideal for the outdoor enthusiast. In addition to crime rates lower than 97% of the other communities in the state, Clarksville has several shops and restaurants, making it a great place to visit for a weekend getaway.
At Absolute Landscape & Turf Services, we offer patio paver services to Clarksville, MD, and the surrounding areas. Schedule an appointment with us today to learn more about our outdoor patio paver styles for your Clarksville home!
Looking for the right contractors to install patio or driveway pavers?
We're Here For You
Contact the experts at Absolute Landscape & Turf Services today!
410-489-0655