Landscape Installation Servicing Glenwood, West Friendship, Glenelg, Dayton, Ellicott City, Sykesville, Clarksville, MD, and the Surrounding Areas
Our professionalization, communication, and commitment to our work is what sets us apart from other companies. We strive to provide quality design, materials, service and work through each step of your landscape installation to bring your vision to life and make sure you are 100% satisfied.
Absolute Landscape will make sure your build goes as smoothly as possible to ensure a worry-free installation. We know how important it is to see your vision come alive from the collaboration between your ideas and our landscape designers. Here are a couple of things we do to ensure the quality of our work and your satisfaction.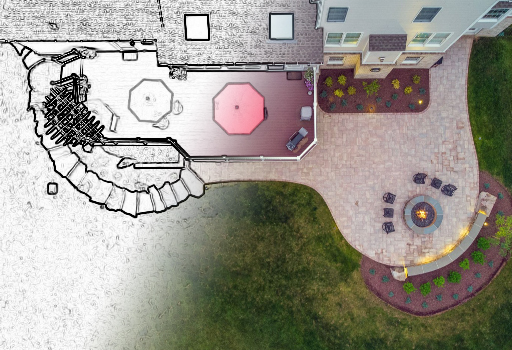 Design Approval
We work with you to finalize a design that fits your needs and budget. Once your design has been finalized and approved by you, we will start planning the installation phase of your project. Our landscape designers will be utilized on large projects for a clear vision of the final design.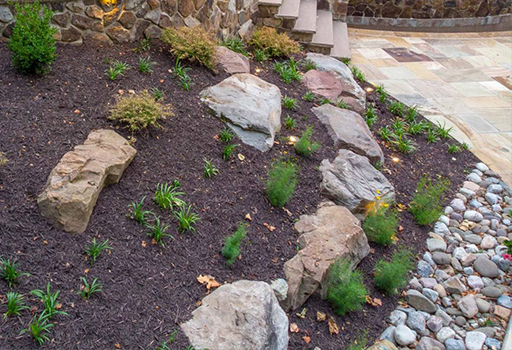 Selection of Materials
Absolute Landscape only works with quality materials that will hold up to years of exposure, weather, pressure, and other environmental stress. Complex decks and pavilions may require that we use architects that advise us specifically on which materials to use for each project based on their strength and integrity.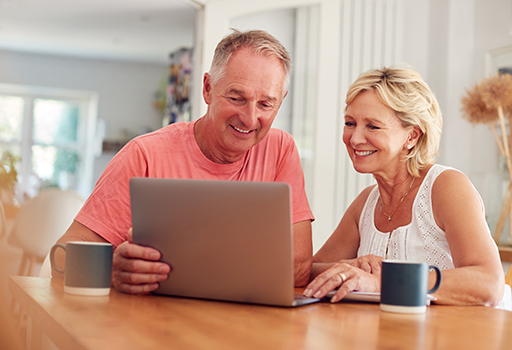 Communication
You will have two points of contact throughout the process, your Project Manager as well as your Sales Rep. Larger projects may include daily updates, videos, pictures or other feedback. We always answer calls within 24 hours or less and will communicate any issues we experience. We feel our communication is one of the aspects that sets us apart from our competitors.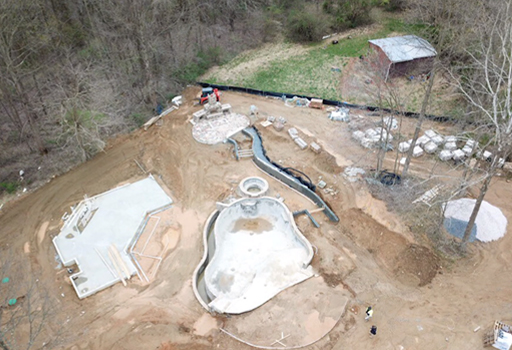 Work Commencement
Absolute will create an anticipated schedule for steps starting with material procurement. Your project will be broken out into different phases to make sure the job is completed correctly. All of our jobs are carefully installed to look and perform their best. This includes every plant, hardscape installation, and structure.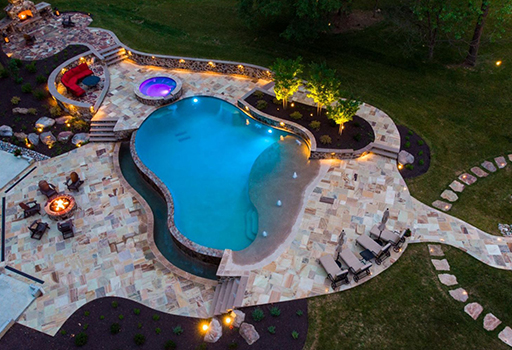 Walk Through and Approval
From landscape design to reality, we want to ensure satisfaction. If you have any questions, we'll be happy to answer them and explain how the work was completed. Since we use a team of professionals, we stand behind our work. And as we only use quality materials, we know our landscape installations will stand the test of time.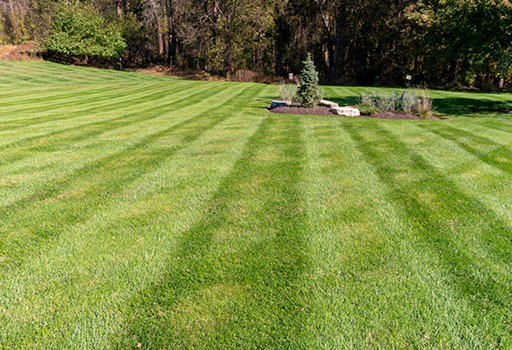 Maintenance and Care
Many of our customers decide to continue with Absolute for the maintenance of their custom landscaping. We'll discuss maintenance packages without high-pressure sales pitches. We enjoy the transformation and want you to enjoy your new landscaping for as long as possible.
Landscape Installation in Ellicott City, Sykesville, West Friendship, Clarksville, Dayton, Howard County, MD, and the Surrounding Areas
Your home is your oasis, it is where you make lifelong memories and rewind after a long day. It deserves to look great!
Through landscape renovations and installation services, you can maximize your outdoor living space and add value to your home or commercial property – and we are here to help you do it!
At Absolute Landscape & Turf Services, we are proud to offer landscape installation and hardscape installation services to Ellicott City, Sykesville, West Friendship, Clarksville, Dayton, Howard County, MD, and the surrounding communities. Working closely with you to gauge your wants, needs, and desires, our landscape team crafts functional spaces that fulfill your unique requirements and add utility to your space.
Contact us today to learn more about landscape installation services for your home or business.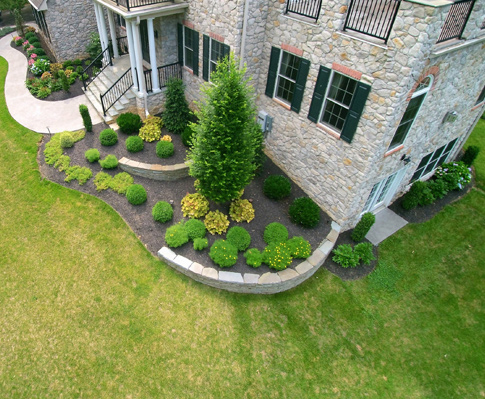 Ready to transform your property?
See What We Can Do For You
Beautify your home all year round with expertly designed landscaping maintained to perfection. Improve curb appeal and create the outdoor living space of your dreams!
VIEW GALLERY
Residential Landscaping Installation Gallery
Landscape Renovations
When it's time to redesign, Absolute Landscape can take your vision and turn it into reality. We offer a variety of landscaping services include design and installation. We help you to create an aesthetically pleasing and functional outdoor living space then transform your property into the landscape you've always dreamed of. We work hard to complement the architecture and natural features of your Howard County property with professional landscape renovation services.
Landscape Design
This is where the process begins. The landscape design phase involves careful consideration of factors such as site conditions, preferences, budget, and long-term maintenance requirements to create a comprehensive plan for the space.
Landscape Installation
The landscape installation phase, or landscape construction phase, involves the actual implementation of the design plan, including planting, hardscaping, lighting, and irrigation systems.
Working with an expert skilled in landscape architecture can ensure that your project is completed to the highest standards of quality, and that the final result is a beautiful and functional outdoor space.
Hardscape Installation
"Hardscape installation" refers to the process of designing and installing non-living elements of a landscape, such as patios, walkways, retaining walls, and other decorative features. Hardscapes are typically made of durable materials such as stone, concrete, brick, or wood, and are designed to withstand the outdoor elements and heavy foot traffic.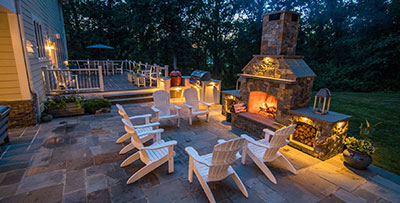 Our hardscape installation process involves careful planning and attention to detail to ensure that all of the design elements blend seamlessly with the surrounding landscape and complement the overall design aesthetic. Working with our team of professional landscapers can help ensure landscape architecture projects are completed to the highest standards of quality, durability, and safety.
Schedule an appointment to speak with our team about landscape or hardscape installation for your property in Ellicott City, Sykesville, West Friendship, Clarksville, Dayton, Howard County, MD, and the surrounding areas.
Have a landscaping issue you just can't solve?
We're Here For You
Contact the experts at Absolute Landscape and Turf today!
410-489-0655