You have seen lots of different pools in your travels around Ellicott City, Westminster, Dayton, Clarksville, Sykesville, Howard County, and the surrounding areas. But who should you work with for your swimming pool construction? Absolute Landscape & Turf Services, Inc. has been a custom pool builder for more than 20 years and brings a wealth of information and helpful ideas to your pool vision. We are a complete swimming pool construction company that provides our clients with a single point of contact and manages all aspects of the pool project. Contact us today to learn more and to start collaborating with our designers on your personal pool project.
Landscaping With Your Pool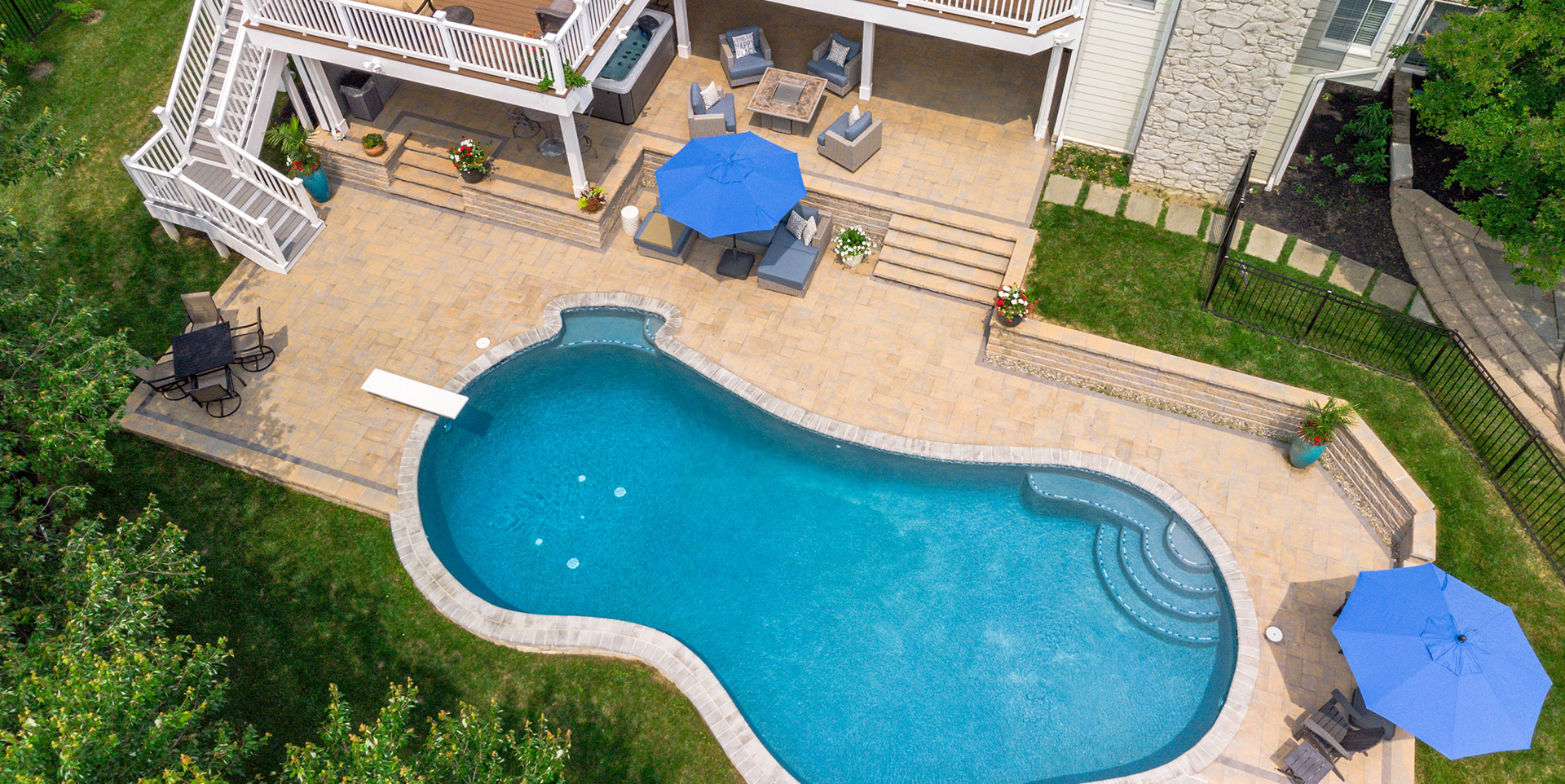 The truth is that your custom pool is only part of the whole project. You still need to have materials around the pool, and that means you may as well add at least a patio area for your lounge chairs. We can also work with you to add other features that will enhance your personal outdoor relaxation space. Things like an outdoor kitchen to keep the fun rolling along easily, or a fire pit to enjoy in the evening after a fun day of family swim time.
Do not forget the landscaping portion of your pool build. From shrubs and other plants to retaining walls with seating and other features, we will make your project complete with all the finishing touches. Most other swimming pool builders either will not take the time to do this or do not have the right team in place to handle this. Our team can handle the entire project, including electrical, landscaping, and more, from start to finish.
High Quality Materials Used for Your Custom Pool
We offer several different materials to use with your custom pool. Natural stone is always a great choice for pool decks and is easy to maintain while also being durable. Pavers are another option that provides you with different design opportunities as well as using different sizes and colors to highlight different areas of your pool patio. Other pool features could include an infinity edge, a waterfall, a shallow lounge area, and other things that truly make your swimming pool construction unique to your property.
Having a custom swimming pool on your property means that you have access to your own personal oasis anytime that you want in Ellicott City, Westminster, Dayton, Clarksville, Sykesville, Howard County, and the surrounding areas. Do not just choose any pool builder, work with a company that has decades of experience as a custom pool designer and builder like Absolute Landscape & Turf Services, Inc. Contact us when you are looking at adding a pool to learn more.