Have you ever seen someone's house or a commercial building and been wowed at the landscape design. Now, think of a backyard you've seen that looks like plants and hardscaping were added without considering heights, depth, and color. Or a commercial building where the plants and landscaping were obviously done without considering the environment and aesthetics. And, you may start seeing dying or neglected plants.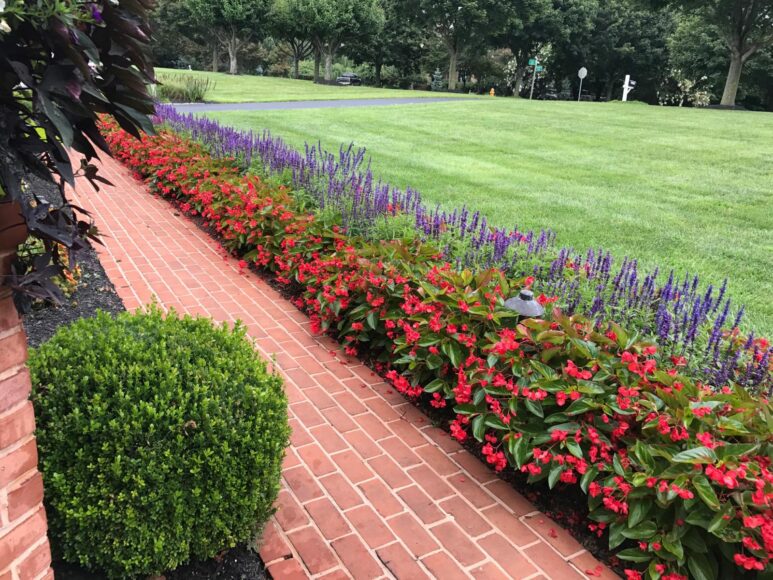 We've been helping the local area with excellent landscape design for 20 years. Sometimes we encounter building managers and homeowners looking for information on why they should hire a company that specializes in landscape design.
First, let's talk about what landscape design is. Landscape design is the planning and design of an exterior space that includes outdoor living areas and other exterior areas that can accommodate plants, bushes, and trees. Landscape design can also include hardscapes such as pavers, patios, lighting, and fire pits. The goal is to create harmony between all areas to meet the maintenance and esthetic goals of the customer.
Now, let's talk about what Absolute Landscape & Turf Services can do for you. After all, we've been helping to make all the homes and commercial buildings beautiful for 20 years. While we're a landscaping company that takes care of the maintenance associated with lawn care, we're also into landscape design which gives us a unique perspective of our customers' needs for their areas.
In fact, we have three dedicated landscape designers to make sure your yard or commercial building looks amazing. You'll see the pictures in our gallery and on all our pages. This is the type of landscape design we do for our clients. It doesn't matter if you have a large yard or a small space. Any area can benefit from a professional working with local plants to create an amazing outdoor space.
And once our landscape designers have created their talented and professional design, our installation staff has the job of making it a reality. Preparation and planting are essential to long-lasting design.
Are you looking for a fantastic landscape design in Howard County, Glenwood, Ellicott City, Glenelg, Sykesville, or Clarksville? Call us today to set up your appointment. We love making exterior spaces beautiful and look forward to working with you!