You love your home, but at one time or another, you'll have to think of changes in how home improvements will affect the value of your home in the eyes of a buyer. For example, one of the questions we are often asked is if driveway pavers add to the value of your home. The answer is yes, and in quite a few ways.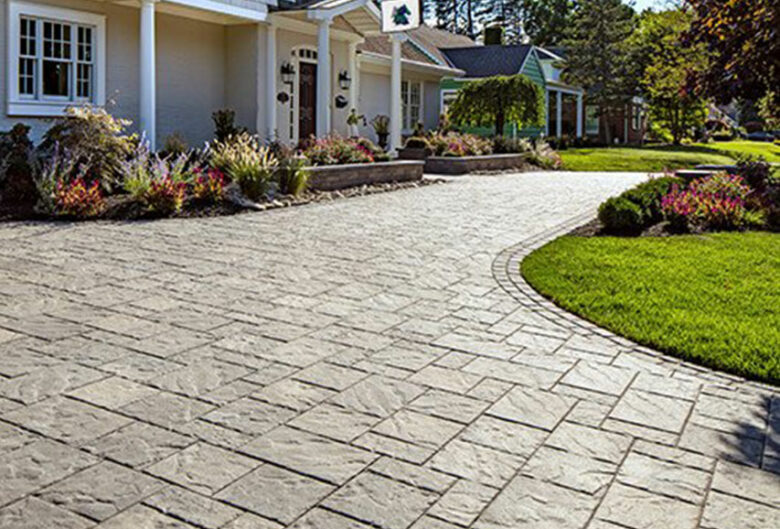 The first is in curb appeal. No doubt seeing a "for sale" in the front yard of a beautifully landscaped home will take away the breath of a buyer. The same can be said for the thumbnail pictures potential buyers see when looking at new house options online. If all the homes are in the same range, chances are they will click on the ones with the "wow" curb appeal.
A significant part of getting driveway pavers is that you get to enjoy them yourself. Whereas getting a home ready for sale may include resurfacing a driveway or fixing cracks, driveway pavers can last 25-50 years. So there's plenty of time for you to enjoy your excellent curb appeal, and the driveway pavers are ready for the increased value when it comes time to sell your home. And if you do need to replace the pavers with the oil stain or the cracked ones to get it market-ready, it's a quick fix.
The benefits of driveway pavers will stretch out through the ups and downs in the housing market. During the downs, your home is going to stand out as the home that went through the investment for not only curb appeal but also quality materials and improvements. For a sellers' market, your home will attract the buyers that want the turn-key home ready with the available upgrades and nothing more to do.
So what is the increased value of your home with driveway pavers? Well, it depends. Some estimates are $5k-$7k higher. So if you've had years of enjoying your driveway pavers yourself, now the extra value in the sales price is the icing on the cake. And as pointed out above, it will make your home a favorite among searches.
So when you're ready to learn more about getting driveway pavers for your home in Clarksville, Ellicott City, Glenwood, Howard County, and surrounding areas, call us, and we'll start the estimate process.